Spearheading Melbourne institution Longrain, Scott Pickett brings a wealth of knowledge and experience to the kitchen accompanied by a love of all things Asian– but did you know he has a low chilli threshold?
The soul of south-east Asia is on the menu at
Longrain
, found on Little Bourke Street in the heart of the CBD. Embracing the concept of shared dining, this contemporary restaurant is uniquely located within an expansive century-old converted warehouse, rocking a hip yet welcoming vibe with circular wooden hanging light fittings emitting a soft, warm glow.
Since taking over the Chef reigns, Scott along with everyone else in the hospitality industry has weathered the COVID storm, with lockdowns taking their toll on the always vibrant Melbourne dining scene.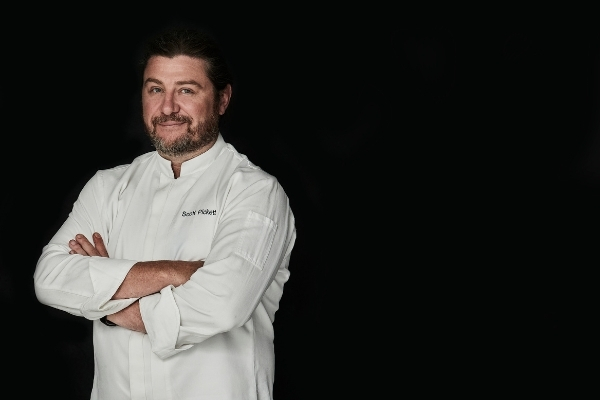 Summing up 2020 with one monumental word – 'clusterf**k' – Scott has learnt to be extremely versatile, reactive, full of grit and resilient.
"We've had incredible community support through our takeaway and Providoor online range," he says. "Our customers are gracious and receptive to us operating at a limited capacity, it is amazing and heartfelt by all.
"For me, the last 18 months have brought out what the ultimate goal of hospitality is truly about…to share my love of food – all types from simple comfort food to complex dishes – within our community."
To survive constant lockdowns, Scott believes restaurants need to re-evaluate their offerings and products, take care of their staff and continue to grow and evolve.
Always one of his favourite Melbourne restaurants, Scott didn't want Longrain to become a victim of COVID.
"Longrain is an institution – I see myself as a custodian of a wonderful restaurant and brand, full of great people, great food and great energy. When they dine here, guests can expect the Longrain they know and love, but also a little dash of what Scott Pickett is truly about.
"I can see it continuing to be one of Melbourne's best Thai restaurants, which continues to grow and change with the new world we live in post-COVID."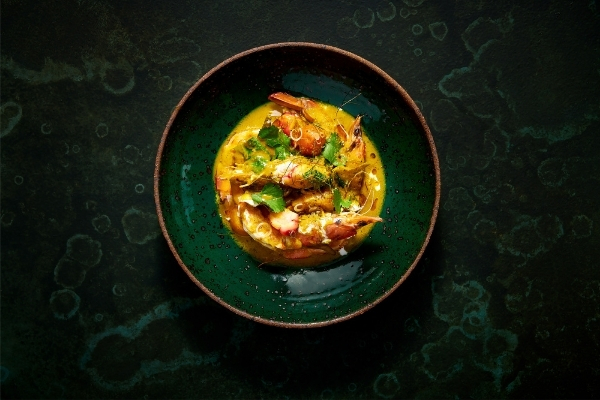 "This is one of the first dishes we worked on as a team since taking over Longrain and I think it's a good representation of the new style of food we're cooking there."
Served with grilled mandarin, this dish is as pretty on the plate as it is on the palate – think succulent King prawns, swimming in an aromatic coconut sauce, seasoned with fish sauce and homemade turmeric curry paste.
Scott says the hardest thing to replicate in Asian flavours is getting the salty, spicy and sweetness to balance correctly.
"I've always loved salt and fish sauce, this wonderful Thai, salty umami-filled liquid is really rocking my world again."
In the future, Scott can see himself soaking up the culture, cuisine and wine of France – we're hoping we can all come along for the ride!