You're not on a holiday unless it's posted on Instagram, right? South East Queensland is one of the most vibrant and adventure-filled regions in all of Australia, with a myriad of picture perfect hotspots ready to awe-inspire and experiences atop the daily #trend polls. With the Commonwealth Games on the Gold Coast-horizon and visitors descending from far and wide, we've created an Instagram-ready travel guide to capture your explorer heart and give your followers some serious travel-envy.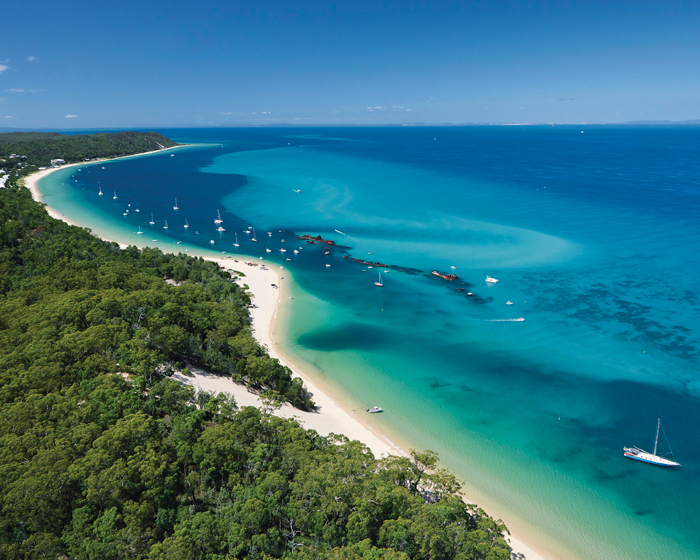 Discover hidden gems from the sky, sea, and sand at Tangalooma Island Resort, Moreton Island
Journey aboard a 75-minute ferry and be greeted by idyllic crystal-clear waters, long white sandy beaches and exhilaration around every bend. Tangalooma Island Resort is an Instagrammer's dream. Dive beneath the Tangalooma shipwrecks and capture rainbow hues of marine life, climb atop the highest sand dune peak and take in aerial shots of expansive stretches of desert, or glide through on an illuminated kayak and zoom in as the sun sets over the turquoise sea.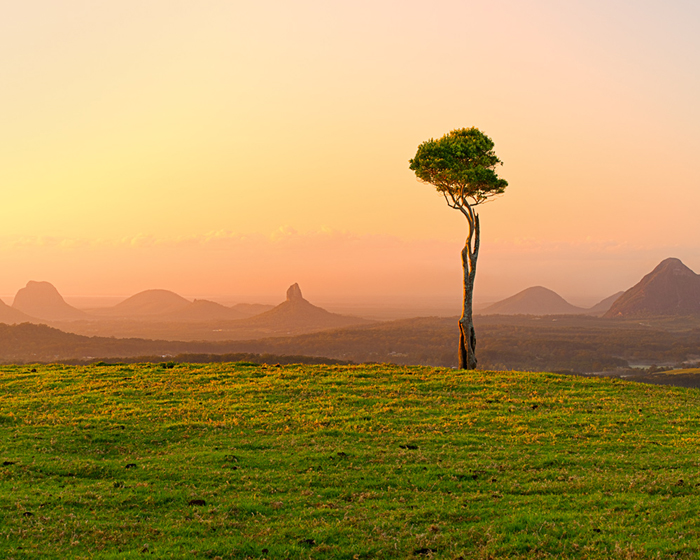 Photo: Simon Beedle.
Rise and shine with a picture-perfect sunrise in the Glasshouse Mountains, Sunshine Coast
Mountain peaks, remnants of volcanic activity and panoramic views from the Glasshouse Mountains not only reward eager hikers but also Instagrammers searching for the perfect hinterland sunrise. The Sunshine Coast landmark is mesmerising to say the least and is best experienced on foot to find hidden vertical columns and stunning look outs.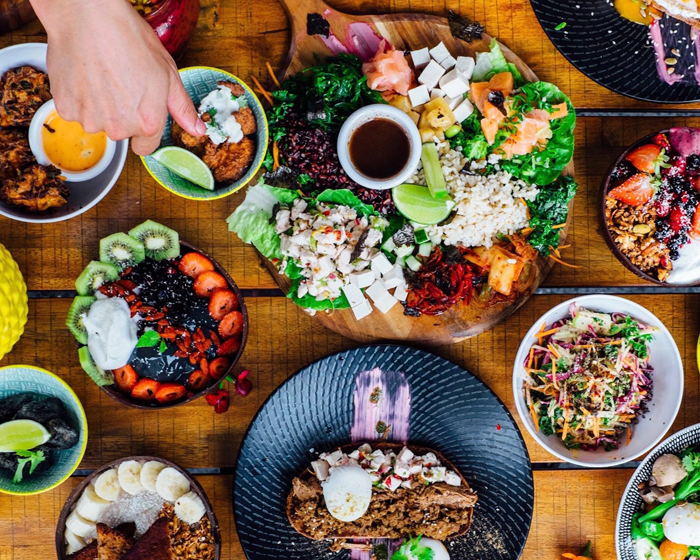 Eat with your eyes at Pineapple Express Café, Portside
Brunch your way to your followers' hearts with a well-known birds-eye snap of healthy and wholesome meal at Pineapple Express Café. The Portside eatery is wickedly famous for its deliciously diverse menu, but one of its main drawcards is its aesthetic pleasing and impressive acai bowls, share boards and smoothies.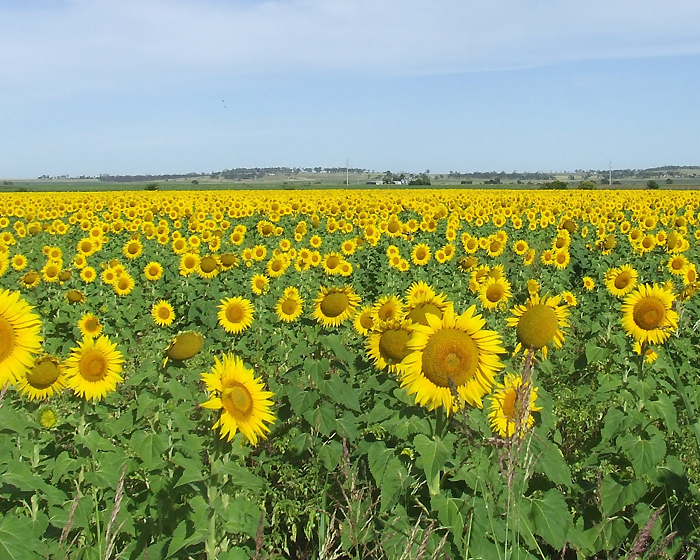 Get snap happy along the Sunflower Route, Warwick to Allora
Stop and smell the sunflowers. Take the sunny route from Warwick to Allora for a dazzling countryside of freshly bloomed giant yellow suns. The Sunflower Route adorns a 50-kilometre stretch of road and unashamedly blossoms a splendour in tourists and their cameras.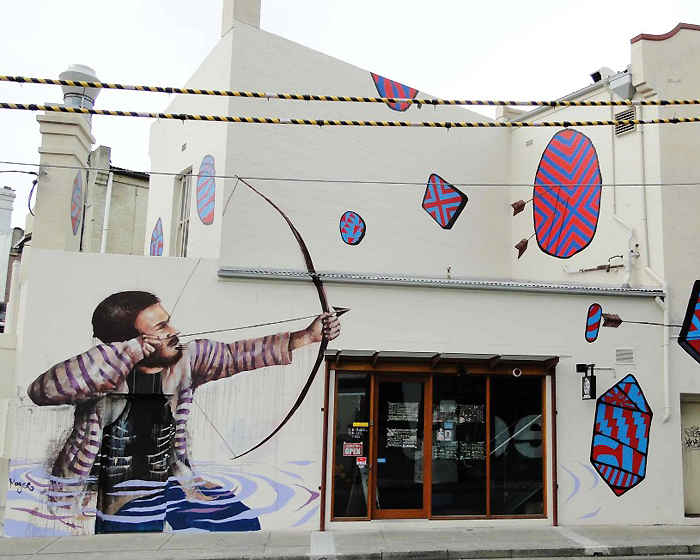 Capture the street art scene at The Pillars Street Art Gallery, South Brisbane
Whether you're an art aficionado, are inspired by local talent or a lover of what makes a city cultured and quirky, take a walk down Montague Rd in Brisbane into a kingdom of seven-metre tall street art. Ten railway pillars are canvased with murals that are alluring, provoke emotion and portray local graffiti and indigenous art. A highlight project in South Brisbane, this is a gallery unforgettable for your camera's lens.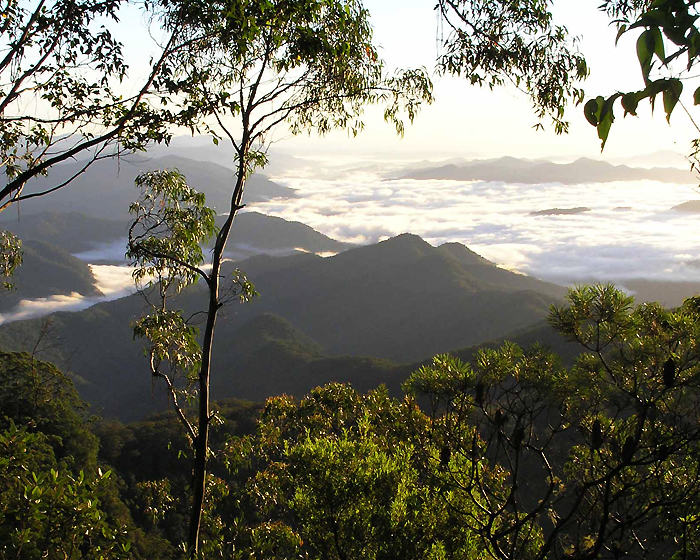 Capture memories of a UNESCO World Heritage site at Gondwana Rainforest, Numinbah Valley
A must-see destination, Numinbah Valley's Gondwana Rainforest is well-known for its diversity of plants and animals, taking visitors back to its ancient aesthetic when it was first discovered. Expect to be shutter-shocked and impressed by glow worms, some of the world's oldest ferns, and over 200 rare species of fauna and flora.