Summer is known for being the season for enjoying fresh, local seafood, and
Tassal
, Australia's largest producer of Tasmanian-grown Atlantic salmon, now encompasses Queensland Tiger prawns and barramundi from Cone Bay, Western Australia, making the brand synonymous with high-quality Australian seafood.
There's nothing more quintessentially Australian than sharing a platter of Aussie Tiger prawns with friends in the sun, grilling salmon on the BBQ and enjoying the smooth ocean fresh taste of Aussie barramundi. With seafood options available to suit every palate and a number of health benefits, Tassal is calling on Aussies to celebrate our beloved national cuisine this Summer.
Celebrating the essence of Australian seafood is Tassal Ambassador,
Chef Guy Turland
. He says: "There is so much versatility when it comes to cooking with seafood and it's one of my favourite proteins to cook with and eat. Australia's lineup of local prawns, salmon and barramundi makes for the perfect Summer menu.
"I love the simplicity that comes with choosing quality Australian produce and there are so many ways you can cook them up. With the addition of barramundi into the Tassal family, I'm excited to share my recipes and tips using this delicious and perhaps underrated fish."
The health benefits of seafood:
Barramundi is a nutritional powerhouse. Packed with protein, vitamins and minerals including zinc, barramundi is also rich in heart-healthy Omega-3 fatty acids. It's a must-have for a healthier heart.
Prawns are more than a seafood delicacy; they are rich in B vitamins, including B12 and folate, which support energy production and red blood cell formation. They're also a source of vital trace minerals like iodine, and selenium2.
Salmon is renowned for its Omega-3 fatty acids and contains many essential vitamins and minerals that our bodies require to function, particularly our brains and heath.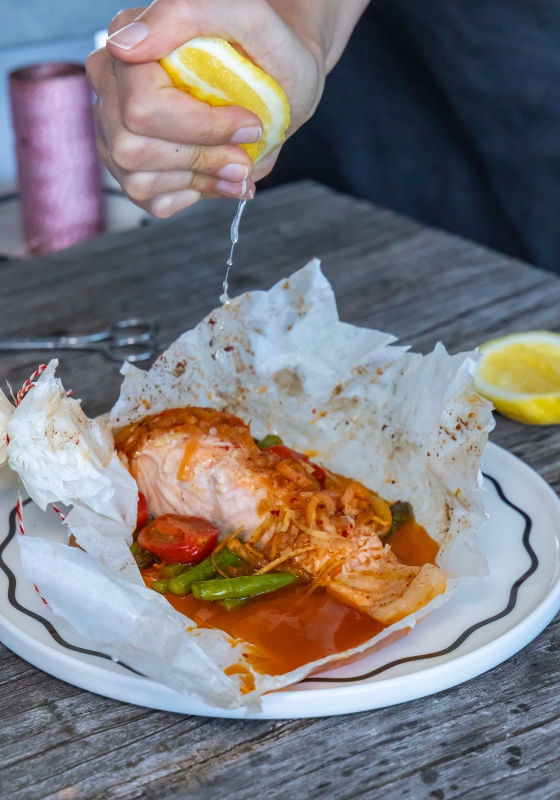 Australian Good Food Guide is proud to include Guy's fresh seafood recipes ahead of this Christmas season when Summer is at its peak and we look to easy and fresh meals to satisfy hungry tummies, nurture relationships and relax after a busy year.