Can you think of something more universally loved than muffins? Muffins have been whipped up in kitchens as far back as a thousand years ago in Wales, while American-style muffins have been around since the 18th Century.
Muffins are a great breakfast on the run, perfect substitute for toast during brunch and an easy treat to make and give as a gift. To celebrate National Muffin Day on Saturday, February 20,
Alimentary's
Alison Wright dishes up her recipe for
feta, spinach and mushroom egg muffins
.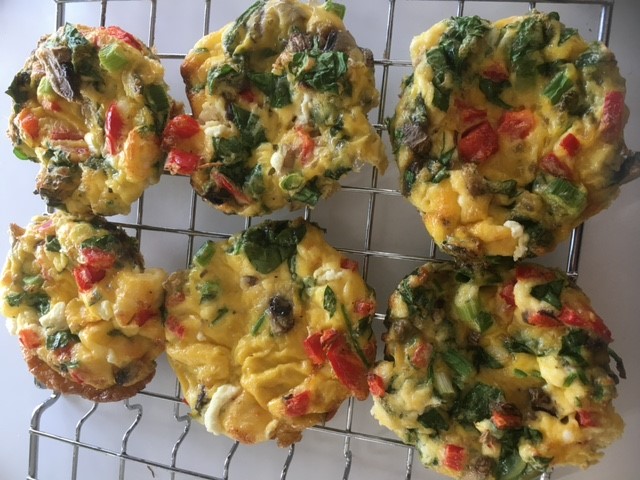 "If you're looking for a quick, easy savoury muffin that is high in protein and will provide you with an energy boost, then look no further. These delicious egg muffins can be put together in a flash and are easily adaptable to whatever you have in your fridge," Ali says.
Here are four reasons why these muffins will soon become a family favourite:
•High in protein for a sustained energy release, these muffins will help you to feel fuller for longer.
•Eggs are highly nutritious and loaded with vitamins and minerals, including choline - an important nutrient which supports the health of your brain.
•Eggs also contain all 9 essential amino acids, making them an ideal source of good quality protein.
•Increase the deliciousness and nutrient content of these muffins by adding in some extra vegetables and herbs. Spinach, mushrooms, basil, red peppers and spring onions all work well, so feel free to experiment.
Remember, if you lick the frosting off a cupcake, it becomes a muffin…and muffins are healthy!