Moroccan by Renee Thomson
Quick. Simple. Easy. – Renee Thomson delves into the world of seductive spices and exotic aromas that typify Moroccan cuisine, bringing together the elements of food, family and communal spirit that guarantee memorable dining experiences.
Split into eight different sections, this conveniently sized cookbook features a diverse selection of inspiring recipes, each containing the core ingredients of authentic Moroccan cooking.
Head over to our competitions page for your chance to win this book!
A fusion of Arab, Berber, Moorish, Middle Eastern, Mediterranean and African, Moroccan cuisine embodies a diverse wealth of spice, flavour and aroma, with a heart that centres on communal eating and family feasts. As Thomson explains, the key to traditional Moroccan cuisine is all about the careful balance of spice, commonly made up of the likes of cinnamon, cumin, tumeric, ginger, paprika and sesame seed. If you're lucky enough to find yourself in the motherland, the street markets or elaborate spice shops will often stock their own special blend of spice, often made up of a mixture of between 10 to 100 different spices.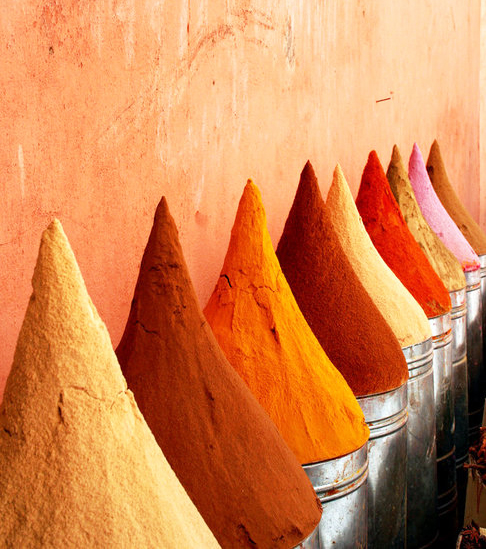 Moroccan Food
Tagines are often brought to the table as the main affair of any meal, accompanied by bread and finished with sweet fresh mint tea. Thomson's recipe for chicken tagine with couscous encourages you to use Moroccan spice mix, so why not get creative and mix up your own specialty blend?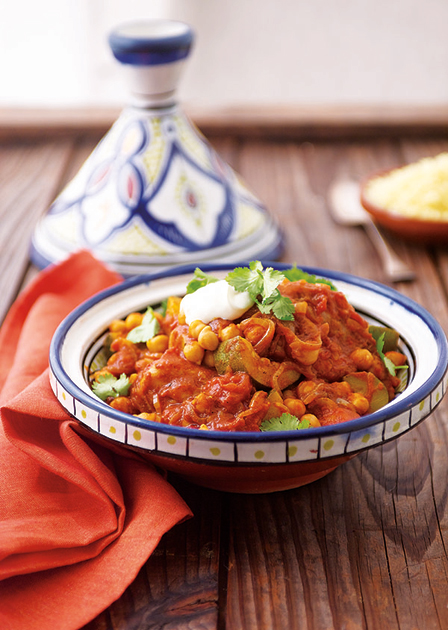 The preferred red meat of choice in Morocco, lamb is king on the table. With most of its fat concentrated in the tail, the specific breed of sheep in North Africa makes for remarkably succulent, tender meat. Whether roasted, braised, steamed or skewered, a generous amount of spice is always present. If looking to veer towards lighter options for the summer, why not try the recipe for Moroccan lamb pizza, topped with pine nuts, mozzarella and mango relish and served with natural yoghurt and fresh mint.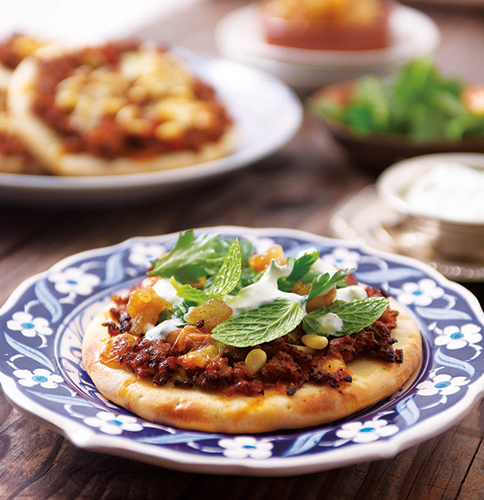 When it comes to the grand finale, sweets are not necessarily served at the end of a Moroccan meal. Seasonal fresh fruits are traditionally passed around, followed through with almond pastries and Moroccan cookies and sweet mint tea. Thomson's recipe for spiced pears with oranges and caramel sauce puts an contemporary spin on traditional fresh fruits; for the summer time, why not omit pears for stone fruits, pear with some honey or ambrosia cream and enjoy sticky fingers with this super sweet dessert.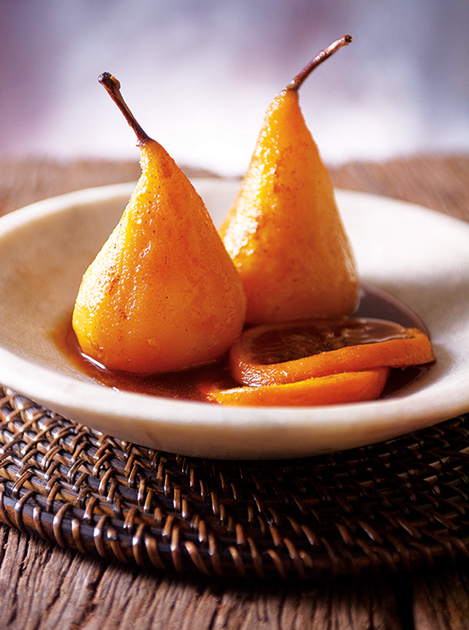 Moroccan by Renee Thomson is published and available via New Holland Publishers Australia.