By Leigh O'Connor.
"The Chefs profiled in this book infuse their food with their hearts, but not with their egos. Their food is soft on the spirit and has a sense of clarity, a window into the soul of the Chef. When you eat their food, you will know them." – Nancy Singleton Hachisu.
Clear, yet complex, Japanese dishes are built up from a subtle base, using a light hand. Added sparingly and thoughtfully, deeply flavoured artisanal raw materials make this cuisine a favourite around the globe.
In her latest cookbook Food Artisans of Japan, Nancy Singleton Hachisu takes an intimate deep dive into Japan's diversely rich food landscape, with 120 recipes from seven Chefs and 24 stories of food artisans, as seen through her eyes.
An award-winning author of three books, Nancy has been living in the Japanese countryside for more than three decades. She frequently appears in local media, documenting her preserving and farm food life, as well as visits to artisanal producers in remote areas of Japan.
Each Chef appearing in this book was chosen because their food is soulful, they have a genuine connection to local ingredients, unwavering desire to give back to the community and common dedication to their craft.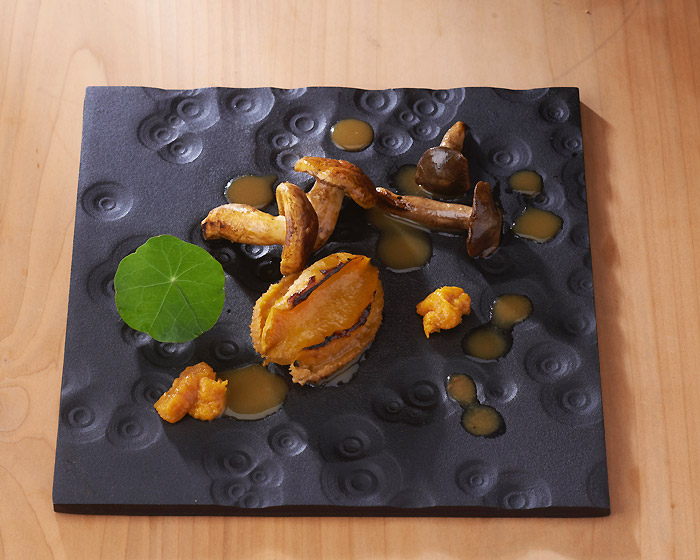 This book includes anywhere from seven to 45 recipes from each Chef, ranging from traditional Japanese to French or Italian-influenced dishes created from regional ingredients, such as this plate of abalone and shimeji mushrooms with salted sea urchin.
Raw or smoked abalone freezes well, so savvy Chefs buy abalone when the price drops to keep on hand in the off-season. Salt-preserved sea urchin is a delicacy in Hokkaido and can be difficult to source, but is easy to reproduce approximately at home, though you will need to start early in the day as it requires at least three hours to cure.
You will end up with more salt-pickled sea urchin than needed, but leftovers can be served as a condiment for a bowl of white rice.
The succulent Cinta Senese pork served at Cainoya is raised locally in Kagoshima prefecture at Fukudome Sho Bokujo. These sienna saddleback pigs live naturally and the air around the ranch is sweet smelling – an unusual testament to their clean environment.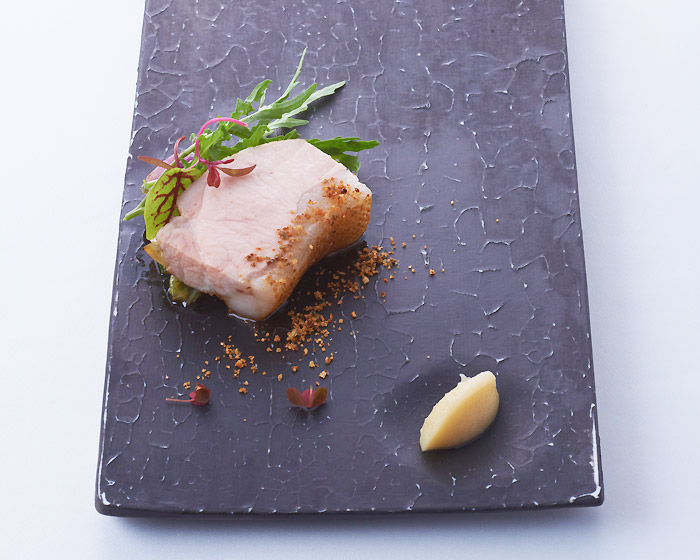 Nancy's recipe for saddleback pork with potato puree blast chills the pork until half frozen, before cutting four steaks from the meat, rubbing them in salt and leaving in a resealable freezer bag overnight in the fridge. The next day the pork is sous vide or cooked in the oven, before being served with a quenelle of potato fondant. Cainoya only serves a dab of potato puree on each dish, feel free to be more generous and use leftovers for another meal.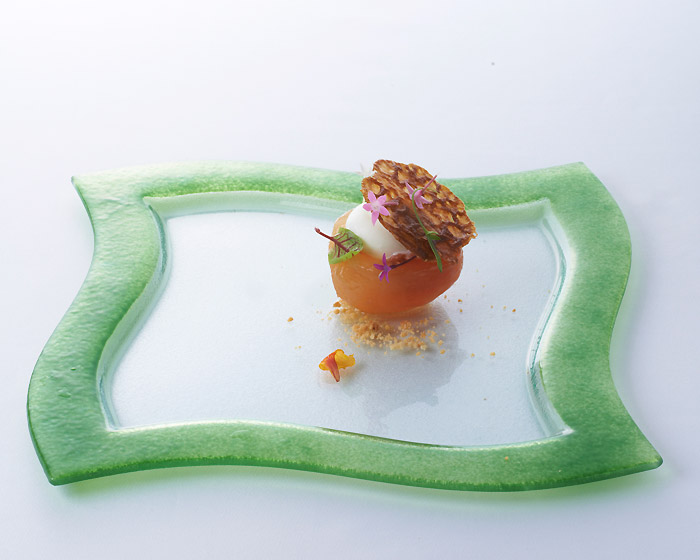 Poached fruit, tuiles and ice cream make a beautiful dessert with Japanese sensibilities, like this dish of peaches with cider vinegar ice cream. The peaches are poached in a generous amount of lemongrass-vanilla syrup – serve the leftover syrup over vanilla ice cream or simple custard. With stunning art and design, this book feels both informative and mature; it is respectful to Japanese culture yet not at all dull. It is fresh and honest, delving into the vast ocean that is Japanese cuisine and artistic traditions, celebrating Chefs and artisans of Japan – straight from the heart.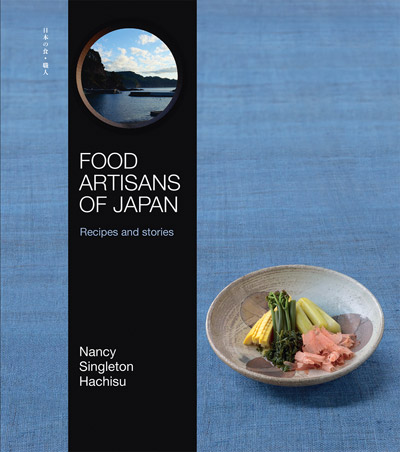 This is an edited extract from Food Artisans of Japan by Nancy Singleton Hachisu, published by Hardie Grant Books. RRP $55 and available in stores nationally.