By David Ellis from vintnews.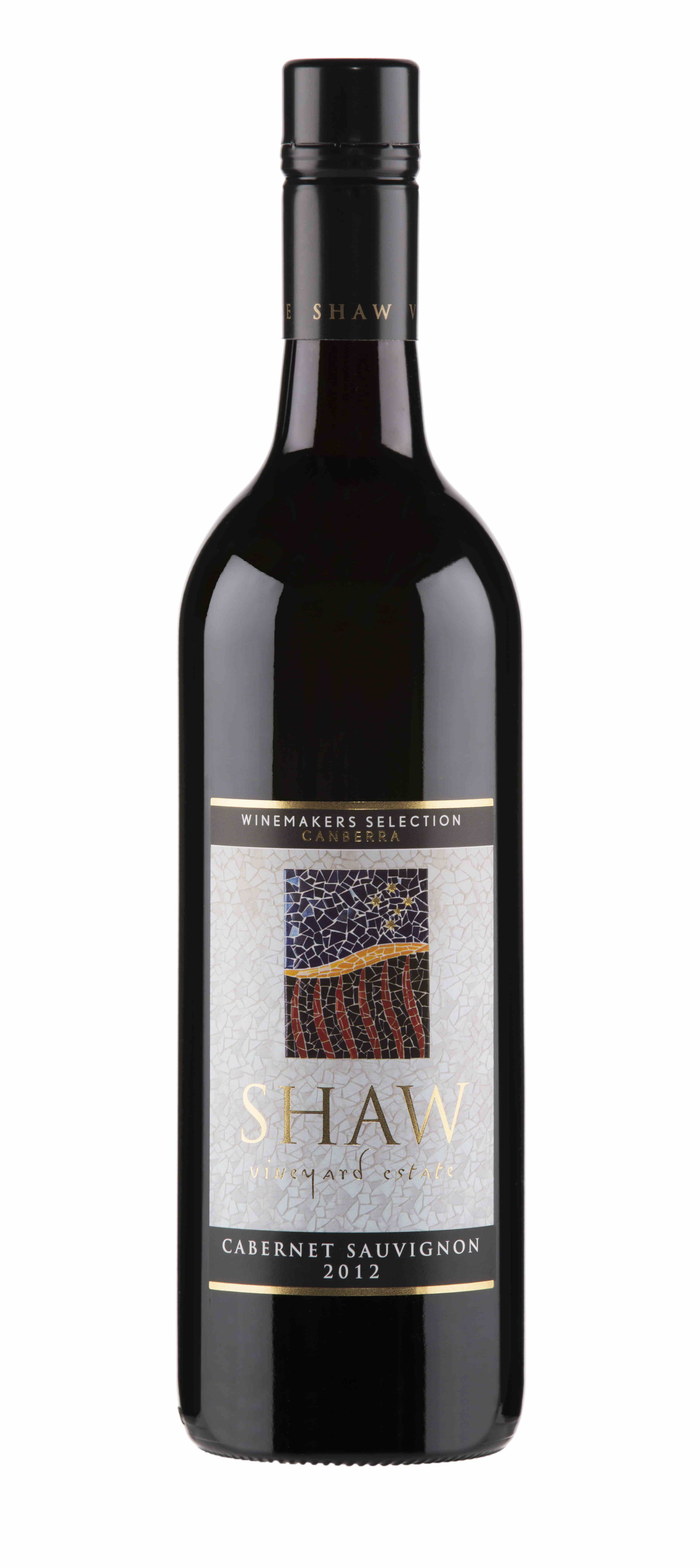 While the 2012 vintage may have gone down as the coldest in sixteen years and one of the wettest in history in Canberra's Murrumbateman area – only 2011 and 1989 were wetter – it did give winemakers ideal temperatures during the ripening period, excellent soil conditions and great vine health, all of which resulted in superb fruit on harvest.
Cabernet Sauvignon did particularly well, and local maker Shaw Vineyard Estate has now released a 2012 Estate Winemakers Selection Cabernet Sauvignon that at just $16 is great value for this stellar drop.
One of the Canberra wine region's highest-elevated vineyards, Shaw Estate sits across a sloping site that gives it both optimum sunlight and protection against potential frost damage (through good air drainage,) and is ideal for Cabernet Sauvignon – the 2012 Winemakers Selection a lovely cool climate drop with beautifully ripe blackcurrant fruit flavours on the palate and fine tannins to finish.
One of those delightfully "easy, drink-now wines," it's a perfect match with a home-made beef or lamb meatloaf.
One to note: down in northern Tasmania the 2015 vintage proved a somewhat bumpy one for winemakers, with winter and spring of 2014 warmer than usual, the first month of summer uncharacteristically windy and wet, and during the April 2015 harvest, rainfall of around just half the usual average at 60mm.
But despite all this, Chief Winemaker at Pipers Brook Vineyard, Rene Bezemer has crafted a wonderfully more-ish 2015 Ninth Island label Sauvignon Blanc that's all about varietal tropical fruit freshness and forward lime and apple flavours, the lot underpinned with nice natural acidity.
At $22.50 this Ninth Island Sauvignon Blanc, named after a tiny, windswept dot in Bass Strait 11km off Pipers Brook Vineyard, makes an ideal match with summer salads or barbecued white meats, or as maker Rene Bezemer suggests, with Thai fish cakes or a mushroom risotto.