By Leigh O'Connor.
Fabio Stefanelli has wanted to be a Chef since the tender age of 14, when he watched fascinated as his Italian parents lovingly prepared succulent dishes in the family home.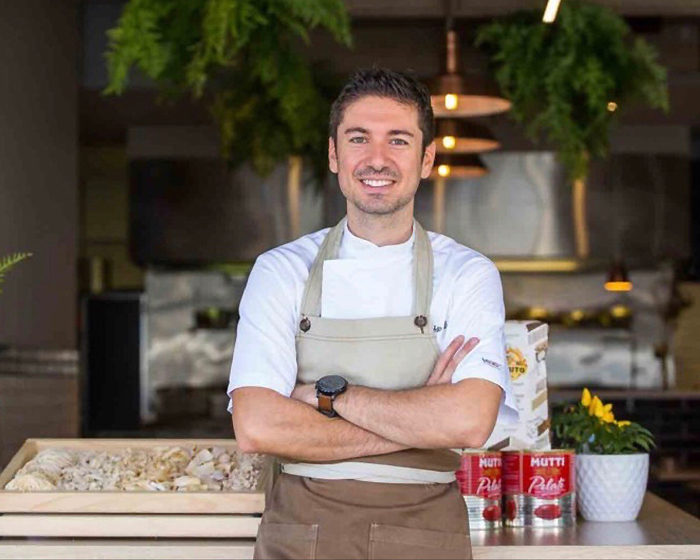 He is still fascinated by people's dinner experiences at his Sydney restaurant La Favola, where he brings his soul to authentic Italian recipes with a hint of French cuisine.
"You do this job with passion or not at all," Fabio explains.
"I want diners to experience what I still feel after so many years doing this job - when I touch the ingredients, cook pasta and mix all the flavours together to create an amazing new masterpiece."
Kick starting his career at Michelin-starred La Terrazza in the Eden Hotel in Rome after completing a Diploma of Hospitality, Fabio travelled Italy, England, Ireland and Russia in search of new techniques to discover creative food and wine flavours.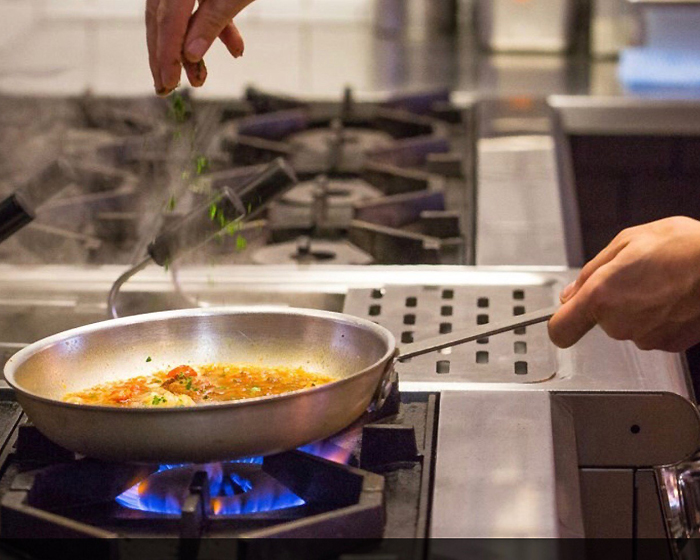 Arriving in Sydney in 2009 to start a new adventure in his career, Fabio met wife Michela at Fico Ristorante in Balmain and the rest is as they say, history. They now have a son Giulio and after stints at various establishments in Adelaide and Sydney, Fabio decided the time was right to open his own restaurant.
"La Favola is not only an authentic Italian restaurant, but also the culmination of all my passions, ideas, dreams and experience. It is also my family – our favola – with all the inspiration my wife and I have for the hospitality industry."
His restaurant is located on bustling and vibrant King Street in prominent Sydney suburb Newtown, where guests are greeted with drifting aromas escaping from the kitchen of a modern dining space with high ceilings, hanging potted greenery and copper pendent light installations.
The menu has been crafted to offer dishes made entirely in house, with a fusion of native Australian ingredients and Italian traditions, as seen in choices like Tucker Dal Bush – bush meats with native spices and mountain thyme.
Fabio says his feature flavour these days is a combination of tomato, buffalo mozzarella and basil; while he could never live without extra virgin olive oil in his kitchen, or on the table. And speaking of kitchens, he is obsessive compulsive about organisation in the cornerstone of his restaurant.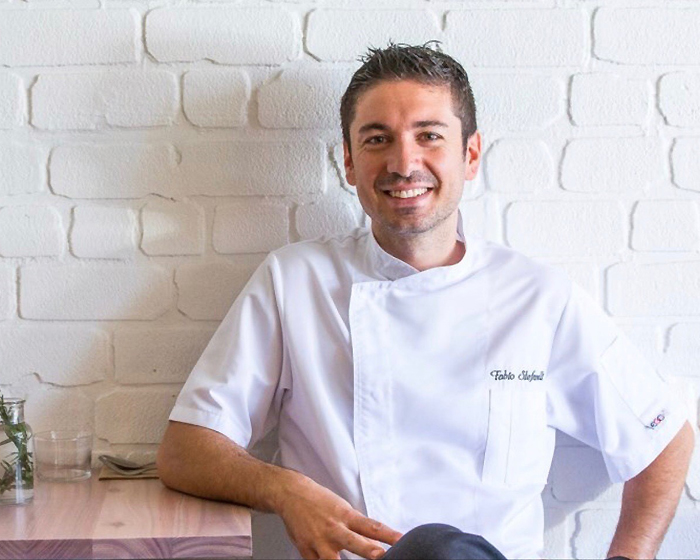 His most 'eyebrow raising' menu dish is fregola – small beads of semolina pasta that most diners have never heard of.
"Once they taste fregola, they can never get enough!"
Who better than a native Italian to ask for a pizza recipe? Fabio shares with AGFG readers his classic margherita pizza with handmade dough and a topping of tomato sauce, mozzarella and basil leaves. Time honoured traditions bring to life this simple pizza and mastering the dough is the most important factor, along with keeping the toppings simple and authentic.
"Every day I am still fascinated by people and their dining experiences. I still love to see their faces when they taste my food."
Craving more and ready to say buon appetito? Click here for more Italian recipes.