By David Ellis from vintnews.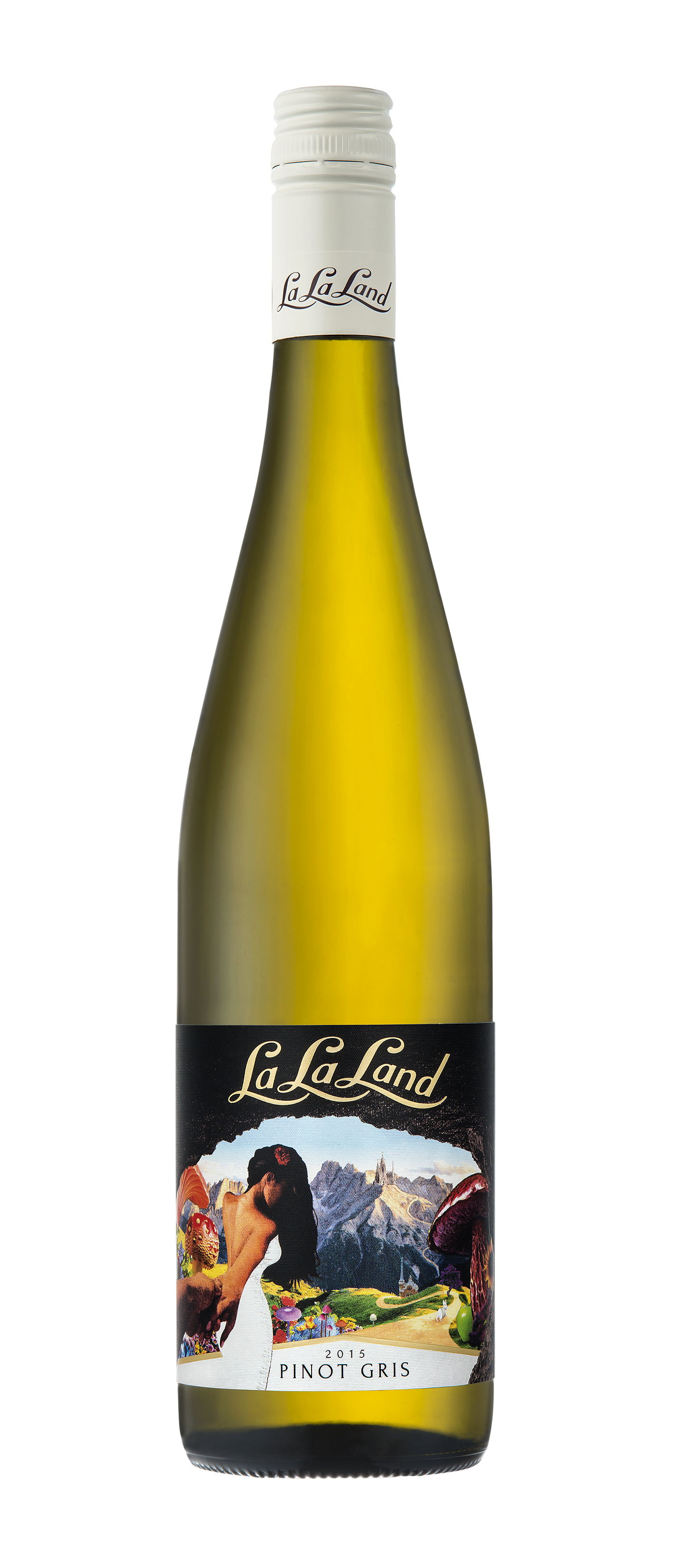 They've only been around since 2013 and to now have made just two wines, a Malbec and a Tempranillo, but unusually-named La La Land Wines that are part of the larger Wingara wine group, have now released their first white – a very more-ish 2015 Pinot Gris.
Made from fruit from the Murray Darling region that straddles the Murray River to embrace part of north-western Victoria and western NSW, this is a more than rewarding drop that's both light and fresh, and has a flavoursome palate of crunchy nashi pear, white peach and hints of zingy lemon/lime.
It can only help further cement Pinot Gris' currently bourgeoning popularity in this country, and which is interesting because the variety – whose history dates back to the Middle Ages in homeland Burgundy – is certainly anything than new here. In fact it was first grown by James Busby who included Pinot Gris amongst some 363 vine cuttings he brought back with him in 1832 from a visit to Spain and France, and planted in what is now the Sydney Botanic Gardens.
The La La Land 2015 Pinot Gris is nicely priced at $16, and makes for a perfect match with sushi, fish tacos or a butter chicken.
One to note: when Peter Rymill founded the family wine business along with his wife Judy in Coonawarra in 1974, it was not as if he did not come with some "form" when it comes to our wine history – it was his great, great grandfather, John Riddoch who actually founded Coonawarra itself in 1890.
Since 1974 one variety that Rymill has shown they're consistent masters at is Cabernet Sauvignon, a recently-released 2013 is a classic drop redolent of rich dark fruit flavours, chocolate and liquorice, and nicely balanced acidity that all reflect the excellent vintage Coonawarra enjoyed in '13.
At $35 it will only further develop beautifully with some cellar age, or enjoy now with Beef Bourguignon.