By Leigh O'Connor.
Why do people like banana bread? They find it appeeling!
Some scientists believe bananas are the world's first fruit, originating up to 10,000 years ago. Bananas are thought to have first been grown in the region which includes the Malay Peninsula, Indonesia, the Philippines and New Guinea.
From there, traders and travellers took them to India, Africa and Polynesia. These days this curved fruit is everywhere and eaten in all stages of ripeness…with perhaps the brownest saved to make banana bread.
Come Tuesday, February 23 there's no better place to be to celebrate National Banana Bread Day than your favourite café. Here are four of our suggestions: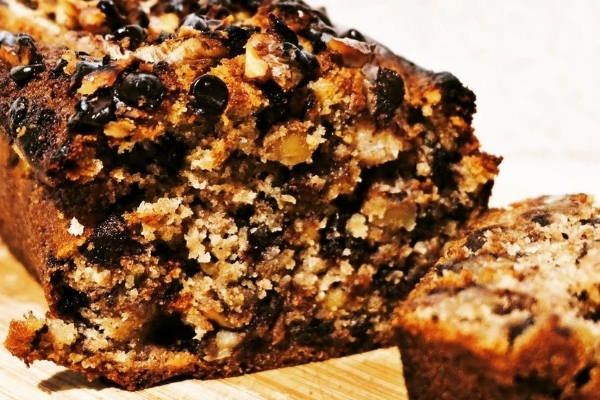 Vegan banana bread to die for at Park Lane Café.
For vegan banana bread to die for head to
Park Lane Café
on Clarendon Street in South Melbourne. This delicious pit-stop bursting with tasty brunch and light lunch options is constantly filled with happy patrons sipping warm cups of Five Senses coffee in cosy surrounds, as a repertoire of vinyl tunes provides an upbeat soundtrack.
Tuck into flaky, buttery croissants and sandwiches to satisfy all hunger pangs; perhaps choosing a New York Reuben-style toasted sandwich, or snack on spinach and feta triangles with yoghurt raita.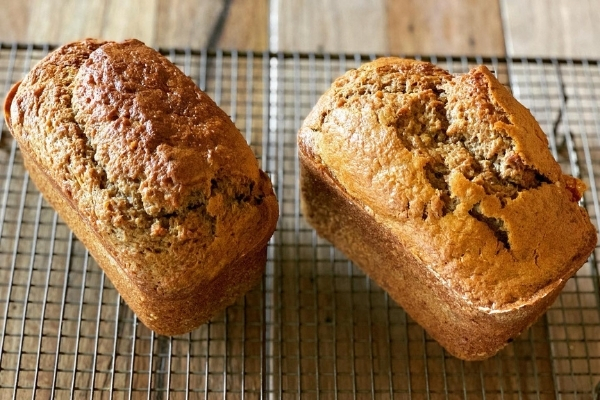 Woven Café's vegan banana bread is just one treat worth stopping by for.
A zesty menu and aromatic coffee make
Woven Café
on Stephen Street a firm favourite with Yarraville locals. It's worth stopping by just for the delicious housemade vegan banana bread at this former textile factory – hence the name Woven – where a Scandinavian industrial-style vibe of concrete floors, exposed steel beams and light-filled interior beckons hungry diners.
Need more than banana bread? No problems, wrap your hands around a cheeseburger, with beef patty, melted cheese, fresh tomato, lettuce, house pickles and special Woven sauce, served on a milk bun.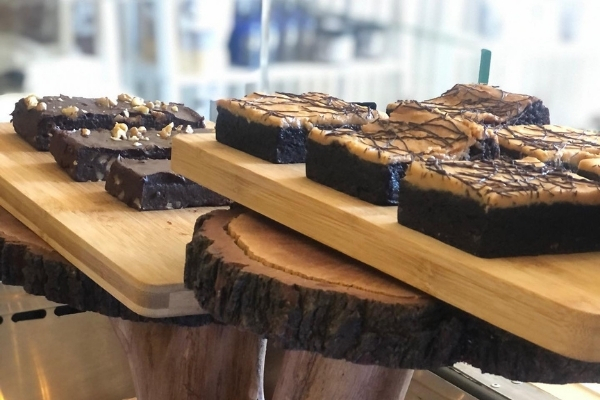 Plant-based and gluten-free treats at 1111 Sistas Café.
From nourish and macro bowls to sustainable salads and raw treats, head to
1111 Sistas Café
on Commercial Road in Prahran for a 'Day Spa for the GUT'. This plant-based and gluten-free wellness café presents a cheery vibe of yellow accents from the bicycle parked out the front, a vibrant front door and coffee machine, to exposed brick walls, potted greenery and neon signage.
Banana bread is just one tempting choice, alongside hemp Bircher berry breakfast bowls of rolled oats, orange, coconut flakes, maple syrup, chia seeds, apples, fruit compote and coconut yoghurt.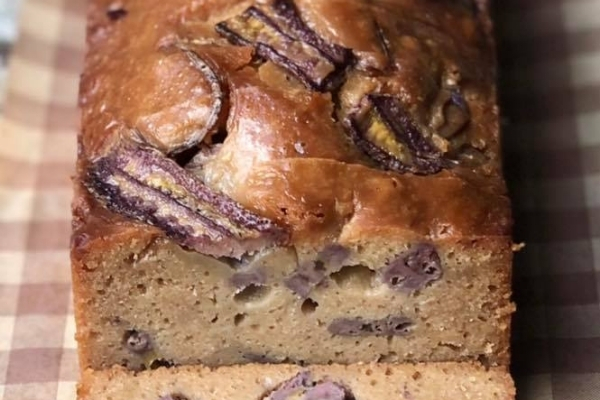 Cucina Espresso's housemade banana bread.
Take a seat by the bifold front windows and people watch while sipping a coffee of choice and enjoying a slice of housemade banana bread at
Cucina Espresso
on Majors Bay Road in Concord. Bringing a little slice of Italy to the Sydney burbs, expect authentic dishes utilising the freshest ingredients from breakfast to lunch, like an open truffle porcini omelette with toasted pane di casa.
For lunch, twirl your fork around spaghetti al gamberetti, with prawns, Napoletana sauce and chilli; or grab a chicken schnitzel panini, with cheese, aioli, Roma tomato and fries.