She's a little sweet, a little sour and always ready for fun – blended or on the rocks, Margarita is always at her best at a fiesta!
Loved and consumed by millions, honour National Margarita Day on Monday, February 22 with your favourite tequila cocktail, as it is one holiday we don't need to fake enthusiasm for.
Did you know Margarita means 'daisy' in Spanish? The daisy is an old prohibition drink with a base spirit, sugar and a sour – the cocktail later inspired 'The Sidecar', basically a Margarita with Cognac and lemon.
•There is much debate about who invented this cheeky cocktail – the most widely accepted version is that American socialite Margarita Sames created the drink for her friends in 1948. One of her party guests was Tommy Hilton, who added the drink to the bar menu at his hotels.
•The first frozen Margarita machine was invented in 1971, by Dallas restaurateur Mariano Martinez.
•The salt is very important – it is there to bring out the sweet and sour flavours of the drink; even just a little pinch will help subdue the bitterness and enhance important flavours.
•The world's largest Margarita was made in Las Vegas in 2011 to celebrate the opening of the Flamingo Hotel's Margaritaville Casino – the enormous drink was made in a 5.2-metre-tall tank, with 32,000 litres of cocktail taking 60 people 300 hours to make.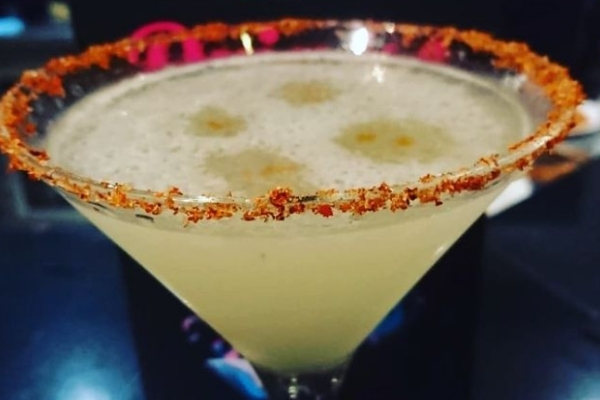 Pablo's dirty double shot Margarita.
For a Margarita that really packs a punch come Monday head to
Pablo's Kitchen
on Norton Street in Leichhardt, where each of these cocktails rocks 2.5 shots of Tequila. From a hole-in-the-wall in Darlinghurst, Pablo's is now a large venue offering dine-in, takeaway and event catering, in vibrant surrounds of neon lighting, shabby chic brick and recycled timber walls and Mexican accents.
Think Baja fish tacos, or chipotle chicken with guacamole, sour cream, rice and pico de gallo, washed down with a dirty double shot classic Margarita; or say arriba to beef brisket empanadas, with onion and potato, served with Aji salsa and a spicy jalapeno Margarita.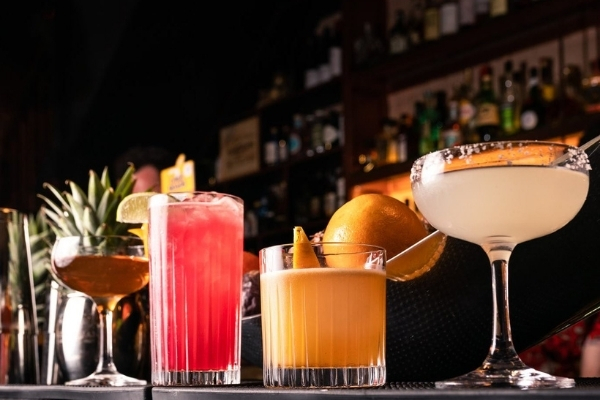 February is Tequila month at Sixty Smith.
It's Margarita time all month at
Sixty Smith
in Collingwood, where you can celebrate the simple things in life – delicious food, good company and small acts of kindness. Come in to sip February Margarita cocktails, such as Yellow Avenue, The Tahona, Mexican Firing Squad and Indulgence, to go with a grazing menu ideal for sharing.
Recycled timber, statement pendents and trailing greenery seat a relaxed vibe as you pull up a seat at the bar, or chill out in the courtyard while sharing spicy beef tartare, gochujang, sesame seeds and cured yolk. Gorge on larger plates like twice-cooked sticky pork, peanut, bean sprout and fragrant herb salad, or slow-cooked lamb shoulder, capsicum salmorego and green mojo.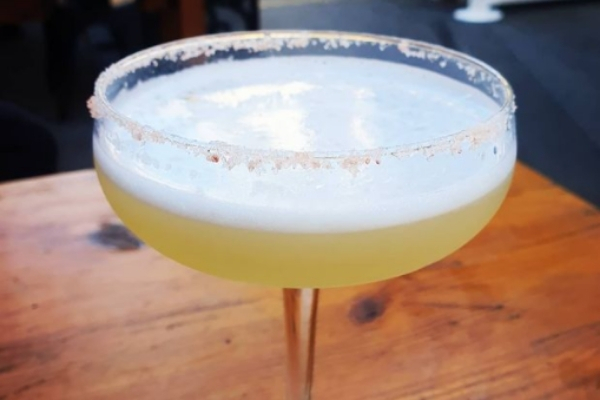 Margaritas are life at Kafana Kitchen & Bar.
Kafana Kitchen & Bar
on Peel Street in Adelaide is celebrating early for Margarita Day, as they are not open on Mondays. Drop by on Friday and Saturday night for one of the Margarita specials – such as a classic Tommy's, the cherry version, or take it all the way with the spring onion Margarita, made with smoky Mezcal!
Share the family table and discover the delicacies of Serbian cuisine in distinctive surrounds of pink neon lighting at the funky bar, or soak up the sun under market umbrellas alfresco, while perusing a menu proudly plating up recipes of mothers, grandmothers and great-grandmothers; like char-grilled pork skewers with traditional sauce.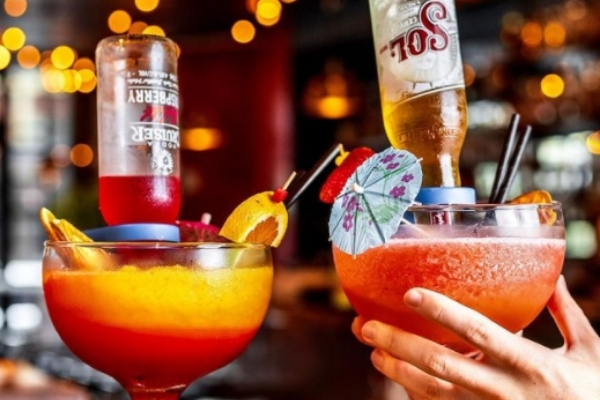 Calle Rey Lageritas…ideal to celebrate Margarita Day.
When one Margarita is never enough…
Calle Rey
on King Street in Newtown is dishing up one-litre Margaritas all February long! Inspired by Mexican and Peruvian cuisine, this innovative plant-based restaurant and Diablo Pisco bar rocks a vibrant Day of the Dead mural, potted cacti and pendent globes to set the mood for celebrating in style on Monday.
Say arriba to charred corn, with vegan Parmesan cheese, chives and chilli flakes to start; before taco carnitas – guacamole, salsa verde, jackfruit carnitas, sweet chipotle mayo, onion and coriander, or perhaps buffalo cauliflower wings, smoky BBQ sauce, garlic confit aioli and chives.
M is for Monday…it is also for Margaritas, Mojitos and Martinis. Here's to medicated Mondays, for more places to celebrate National Margarita Day, click
here
.