Words by Sean Melrose.
A new year is fast descending and while the fireworks are exploding in showers of colour, star gazers will be plotting their 2017. Gym memberships will experience a similar trajectory to the fireworks and Instagram will light up with witty quotes. In the meantime, perhaps flying under the radar among the chaos, the food landscape will be preparing to again shed its cocoon and emerge with a fresh energy, new ideas and probably, more drones.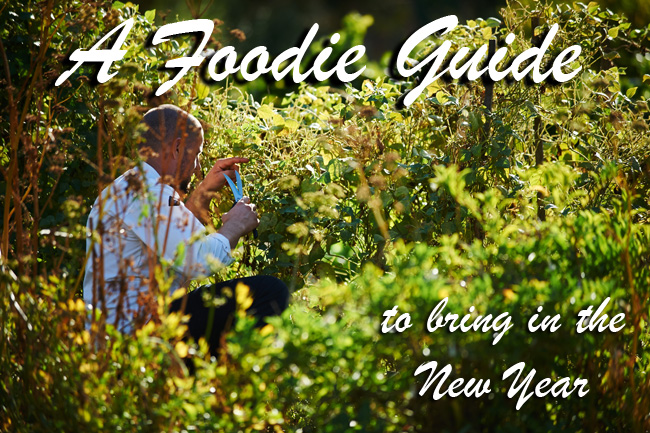 'Chef in the Garden,' Brae.
AGFG makes some predictions about the new year, but just like the clarity of hindsight, we won't truly know what the future holds until it has passed us by.
2017 Culinary World:
The continuous, inevitable rise of social media is tipped to continue, but this time it's making its way into foodie territory. Following the US popularity of Foodie Shares and MyTable, start-ups like FoodByUs which launched in Sydney in late August, will aim to make homemade food jump from the smartphone to the plate. FoodByUs has been dubbed the Uber of home cooking, involving talented home cooks selling their wares on an online marketplace.
In terms of restaurant trends, it seems the New Year will again support the emergence of more regional based venues incorporating their own garden and a regenerative agricultural philosophy. Now is a good time to be a restaurant in the country, with foodies more likely to travel to the source of worthy produce.
On a technology front, New Zealanders may see pizza delivery drones in full flight during the coming year. Strangely enough, while the US are trialling the usage of drones for delivering food, with 7-Eleven delivering Slurpees in Nevada, after trials, it looks like New Zealand will deploy earlier thanks to more modern regulations.
An honourable mention must go to the 2016 trend of humungous milkshakes. Can they get any bigger in 2017? If so, they'll be scarier than the drones. Also the #fortheloveofmeat movement, championing sustainable produce and nose to tail eating.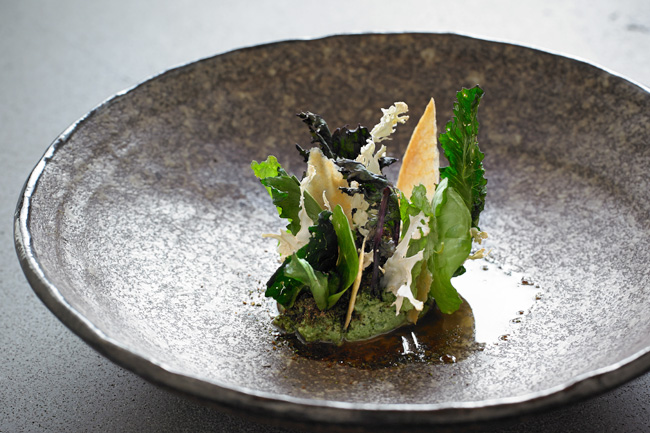 Warm Ricotta and Nettle, Roasted Chicken and Brassicas at Brae, Photo: Colin Page.
Australia in 2017:
With much pomp and ceremony, The World's 50 Best Restaurants awards ceremony will be held in Melbourne in April. The event will bring the world's upper echelon of food critics, Chefs and providores to Victoria's capital, coinciding with the Melbourne Food and Wine Festival. A host of up and coming Australian restaurants, boasting remarkable menus full of stunning produce are just waiting to leap into the spotlight and grab some international exposure. Moving into 2017 and 18, there is some merit to viewing this landmark event as a changing of the guard of sorts, as a new generation of younger Aussie Chefs take the place of older, recognised hands taking a step back from their much lauded restaurants.
2017 Healthy Trends:
Beyonce fans in the thousands will no doubt be following her lead in drinking more watermelon water, after the megastar recently invested in a company called WTRMLN WTR. Also kelp, as seen at the bottom of the ocean, will make its way onto more restaurant and home tables along with fermented probiotic rich foods like kimchi, as the latest groovy superfoods topping the charts. Fuelled by fitness fans and Instagram, food prepping is growing in popularity and having a moment in the sun, allowing preppers to save time during a busy week and stick to a healthy plan.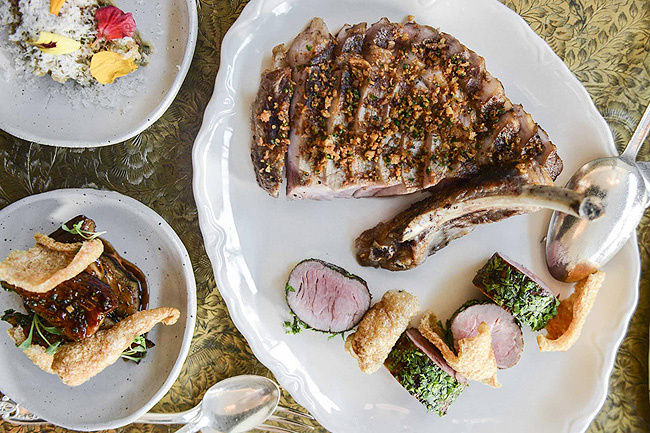 Eat like Curtis Stone at Gwen.
What's the 2017 foodie destination?
Just in case there weren't enough reasons to visit Hollywood in LA, there are now further grounds to jump on a plane, with Aussie, Curtis Stone opening his latest venture Gwen, a butcher shop and restaurant on the West Coast. Now that the hullabaloo of the opening has passed by, there is actually a legitimate chance of getting a table to experience the splendid tasting menu.
It would be hard to overlook 2014 best restaurant in the world Noma's pop up kitchen in Mexico too, the illustrious team will be setting up in exotic Tulum and will host Mexican culinary students for free, though the going rate is $US600 a head (+ taxes) for anyone else.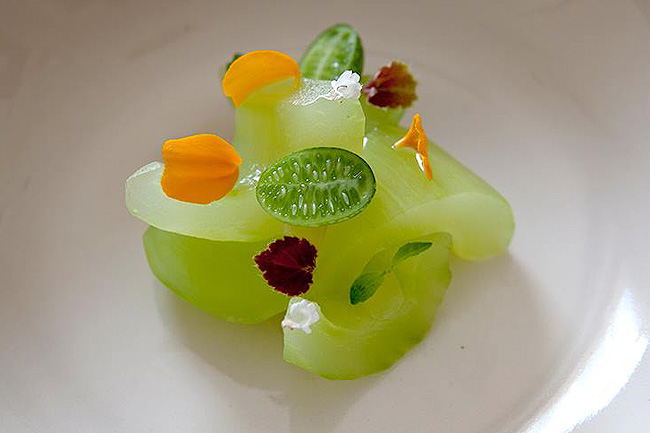 Cucumber Marinated in Buttermilk, Whey, Tomato and Lemon Flavoured Herbs at Sixpenny.
On Australian soil, check out smouldering Sydney venue Sixpenny, a captivating up-and-coming restaurant set to reap the benefits of Australia's global attention during 2017.
In Victoria, now with accompanying accommodation and having come in at number 65 on the best restaurants list in 2016 from 87, Brae in Birregurra seems set to catapult further onto the world stage. Brae will be sitting at the top of many 2017 foodie destination lists.
So here's to another year of laughter, good times and of course great food. While crowds of optimists will be planning slimmer waistlines in the new year, due to the wonderful world of food waiting in 2017 it looks like we will be planning an expansion.