There's nothing more comforting on a cold Winter's night than a hearty meal and glass of red, as an open fire crackles in the background, especially these days when staying home with family is even more important than ever.
Red wines bring out the romantic side of us and are best enjoyed with your special someone alongside a favourite dish, prepared with love.
There are hundreds of varieties of red wine grapes from all corners of the globe that can be found on liquor store shelves and in home cellars around the country and none better than those produced in Australia.
Let's look at five of our favourites perfect for some Winter wining.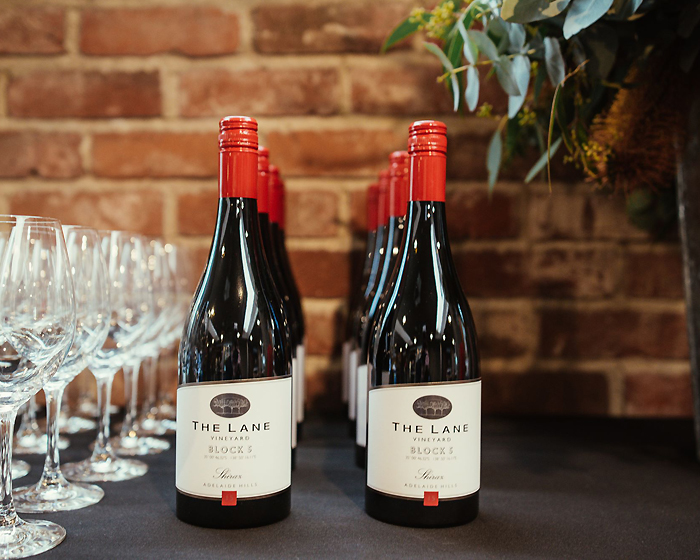 Conceived in France and created in the Adelaide hills, The Lane Vineyard wines are neither European nor Australian in style – rather the best of both worlds. The structure and finesse of Europe's best is complemented by the intense fine fruit flavours and spice, a product of Australian sunlight and the elevated terroir of The Lane's Hahndorf vineyard.
The 2017 19th Meeting Cabernet Sauvignon is a single-vineyard wine displaying lifted aromas of blackcurrant, bay leaf and chocolate mint, with notes of cedary oak. It has a concentrated palate of savoury cassis, blackberry and blueberry fruits with granitic tannins and lifted oak complexity; ideally paired with a perfectly cooked steak, beef short ribs or even a good burger.
The family-owned Cuttaway Hill Wines is cradled in the cool climate region of the Southern Highlands, continuing traditions of grape growing and winemaking to produce wines of distinction and elegance. Their range of premium quality table wines artfully blend traditional and new world styles, using classic varieties with cool climate complexity and wide appeal.
The Cuttaway Hill 2015 Merlot is an ideal Winter drop with ripe plum aromas and a soft fruit palate, balanced by integrated oak and mature tannins to provide a long, soft finish; best enjoyed with duck or spatchcock dishes in a red wine jus.
Peacetree Wines in Wilyabrup is a boutique, family-run winery using organic practices to produce hand-picked and pressed wines. Located in the heart of Margaret River, Peacetree has a portfolio of low preservative and acidity vintages, specialising in Cabernet Sauvignon, Sauvignon Blanc, Tempranillo and Pineau.
Producing only 1500 cases a year following traditional methods with an emphasis on being chemical and pesticide-free, the estate's 2014 Cabernet Sauvignon is perfect to drink by the fire. An elegant wine with aromas of French oak and bay leaf with a touch of red pepper, the palate is lightly bodied showing hints of spice, red berries and plum, followed by soft lingering tannins.
Barossa Valley vineyard Atze's Corner produces exclusive limited-edition wines, made with minimal intervention from ancient vines dating back to 1847 when the family's ancestors settled in the region. Over a century later, Andy Kalleske took this family passion to the next level and founded Atze's Corner in 2005, backed by rich history and a deep appreciation for the winemaking process.
Only 200 bottles of the 2017 Mob Montepulciano Red Wine were produced, making it especially exclusive with a dramatic backstory. The name comes from the first year the grape variety was grown when a group of sheep, affectionately known as 'The Mob' squeezed through a hole in the fence and ravished the whole plot. Three years later, the first crop was delivered, and this award-winning wine was born.
"Our Montepulciano grows on one of our best sites, high on a hill in the Koonunga sub-region where the shallow topsoil and scattered ironstone make the vines work hard for their keep, resulting in wines of excellent balance, savoury tanning and beautiful natural acidity," explains Owner & Winemaker, Andrew Kalleske. "This red wine is food-friendly and has the ability to age for those with patience."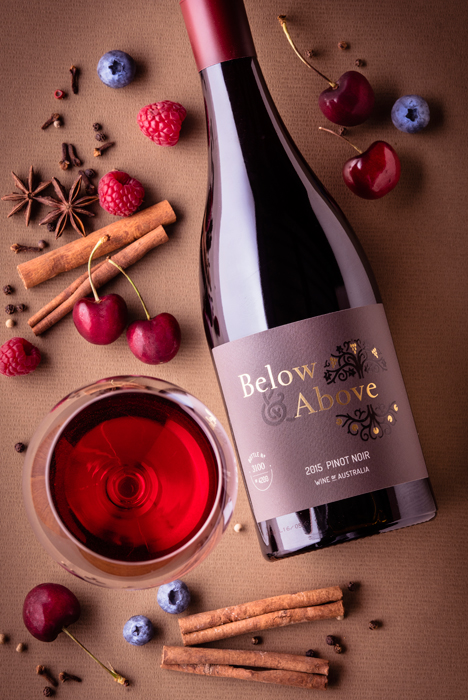 Located in the heart of Pemberton's southern forests, Thella Estate has supplied some of Western Australia's finest labels since the early 1990s and from 2013 has produced 'small batch' wine as Below & Above under the direction of renowned WA contract winemaker Bruce Dukes.
The terroir, built by generations, is steeped in history unique to this isolated pocket of the south-west, something proprietors John and Kia Klepec are particularly passionate about – the marriage of old and new worlds.
"We are called Below and Above as we seek to bring you the best below the ground – the truffle – and above the ground, the wine," Kia says. "We only produce wines when vintages allow, and some years have made the difficult decision not to produce if we feel that the wine will not be of quality."
Their 2015 Pinot Noir has complex aromatics, with a distinctly earthy nose, slightly truffle-like characters and dusty raspberry nuances. A medium weight yet smooth wine, Burgundian oak and succulent fruit create a long, elegant finish and smooth mouthfeel.
"We think our Pinot drinks well all-year-round, especially in the cooler months," Kia explains. "The savoury earthy character of the wine comes to the fore in Winter making it a perfect wine to drink on those chilly days. It warms the soul and is a highly drinkable wine, that pairs with most food types."
Take the plunge and give these drops a taste test this Winter, you won't regret it.