Influenced by the many popular cuisines across Asia, Malaysian food takes on a wide array of flavours and techniques seeing a mix of quick and tasty street snacks and more involved, heartier plates of noodles, rice and curry.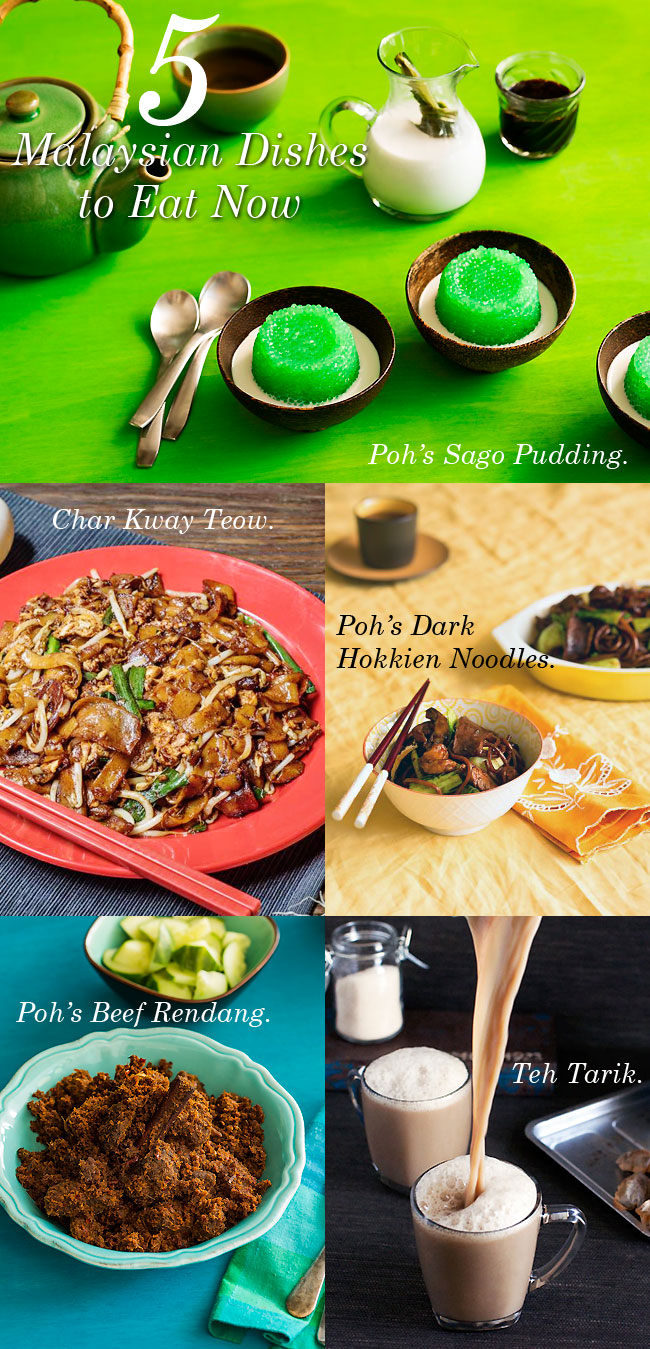 While desserts and drinks aren't as hugely popular as they are in Australia, they can still be found and are worth a taste for those with an adventurous palate. For a snippet of what to expect from a Malaysian dining experience, or wandering the streets of Kuala Lumpur and further beyond, check out our recipes below and test your creativity in the kitchen.
Take some hints from Malaysian born Poh Ling Yeow as she offers a wealth of knowledge on this intriguing cuisine, known for being a runner up in the cooking show, MasterChef Australia and hosting her own cooking series, Poh's Kitchen on the ABC channel. Try some of her recipes below, created on behalf of Malaysian Kitchen Australia.
With just a handful of ingredients, sago pudding is impressively flavoursome. Give Poh's suggestions a go and then mix it up with your own flavoursome combinations.
Literally translating to 'stir-fried ricecake strips' kway teow is a popular noodle dish thrown together in a matter of minutes and filled with a handful of tasty ingredients. Chinese in origins, the dish differs from place to place, with West Malaysia preferring flat rice noodles and East Malaysia adding sliced rice cake strips as the name details.
Slurp up this delightfully fragrant dish! Taking only minutes to prepare, this is an easy, mid-week busy schedule style dish to keep you full and tastebuds happy.
Rich, fragrant, boldly spiced Rendang is a favourite for many. Originating in Indonesia, this is another dish adopted by the Malaysians and made into their own. Serve this with steamed rice, vegetable sides and spicy sambals.
Find this hot tea drink served on the streets, in homes and restaurants across Malaysia. Loved for its frothy consistency, street hawkers are always ready to put on a show, drawing the liquid back and forth at impressive lengths. Practice your liquid drawing skills at home to achieve the ultimate frothy tea.