By Leigh O'Connor.
Talented Israeli-born Chef Roy Ner believes food writes its own story – almost as if a dish creates itself.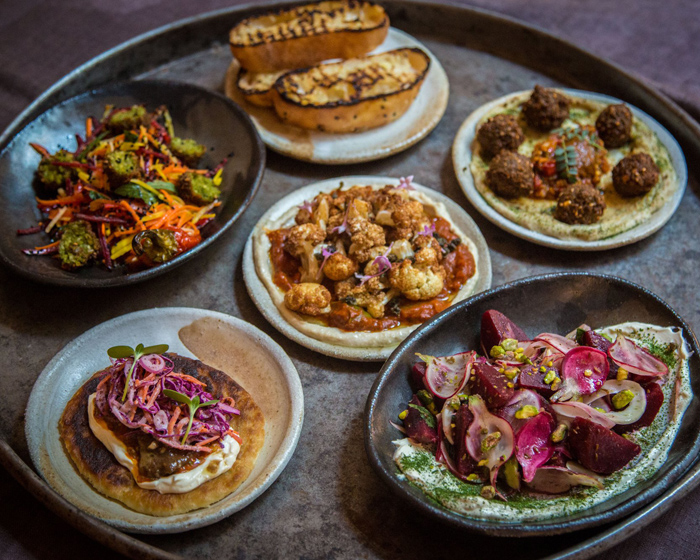 His life-long passion for Middle Eastern cuisine translates into stunning plates of traditional and modern fare, as can be seen at Sydney's Lillah restaurant in Lane Cove, where he is Consulting Chef. Roy's approach to creating new dishes comes from dedication, discipline and a commitment to freshness and seasonality, bordering on fanaticism.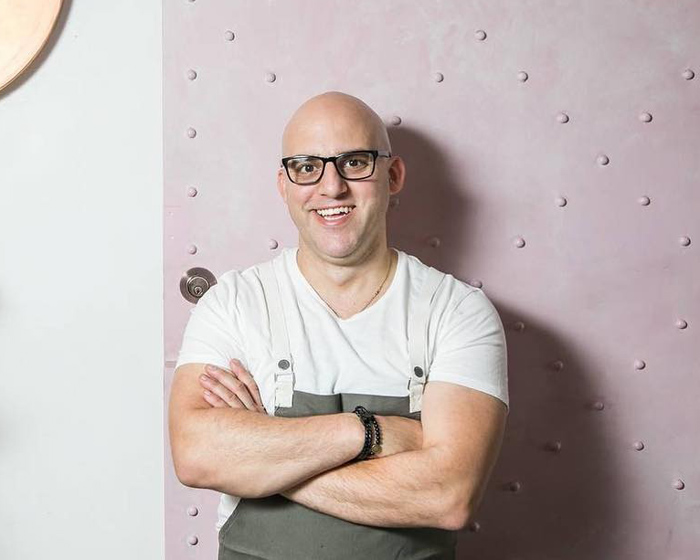 "If it's not in season, it's not on," he explains.
"We are highlighting flavours through a very old Middle Eastern story 3000 years in the making and a journey between many countries - old and new cities, cultures and ingredients, all coming together through food. It's a great feeling being part of that."
There is a lightness and sense of playfulness in Roy's approach to cooking, which comes as a result of viewing his resources and techniques on hand as 'friends.' He speaks with fervour about seasonality, which he backs up by meticulous research on obtaining the best produce available – from climactic conditions to ocean currents.
"I want to be sourcing my ingredients from the best people, as close by as possible. It's all about the little guy – I want to do them justice."
Roy's approach is underpinned by years of hard work, from the Cordon Bleu school of France to Matt Moran's Aria restaurant in Sydney, he has plied his trade with some of the world's best.
"My first Chef taught me how to love food. This is the single most important thing to learn. My next Chef taught me about how to run a business, cost, money and precision. At Aria, I learnt the old school English and French approach and also about Australian products.
"But it is important to realise that, in the end, you have to be you!"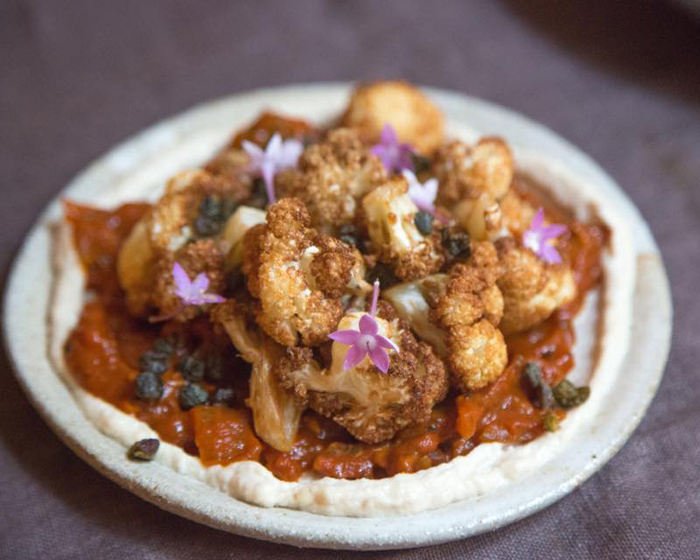 Just for you, Roy serves up his recipe for fried cauliflower – an ideal accompaniment to any Middle Eastern meal or a great snack on its own. The secret of success for these mouth-watering meze morsels is to keep the pepper salsa on a gentle simmer as it fills your kitchen with a garlicky aroma, while the deep fried cauliflower florets add a crispy crunch.
Dip a piece of Challah bread into the smoked tahini and salsa, and enjoy…
For more Middle Eastern recipes to try at home, click here.