By Leigh O'Connor.
Idyllic Tangalooma Island Resort beckons as an ideal couple's escape from the daily hustle bustle, whether it's a romantic getaway or an action-packed adventure weekend.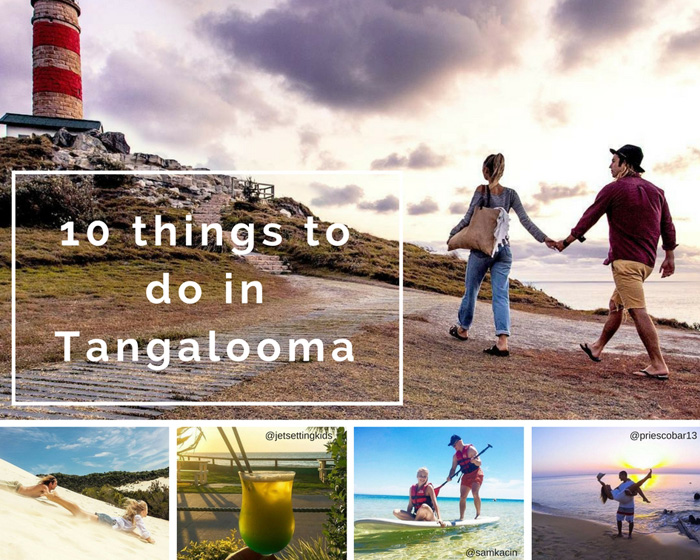 Strolling the endless sandy plains of Moreton Island, and watching the sun set over the ocean may be just the tonic stressed out nine to fivers are craving. Once the sun sets, head to the jetty and hand feed wild dolphins before settling in for a relaxed dinner on the shoreline.
Up and about the next day, explore the island from above with a helicopter ride or treat yourself to some R&R with a massage, before indulging with a cheese and antipasto platter and bottle of wine.
Fitness gurus are spoilt for choice at Tangalooma - from kayaking the reef at night, to getting up close and personal with the marine life while snorkelling the wrecks. For a slower pace, stand-up paddle boarding may appeal.
Take a scenic trek through the sand dunes on the Desert Safari Tour or hire beach bikes and tour the island at your own pace. For the more adventurous, 4WD and ATV quad bike tours will kick in your adrenaline as you tear through the dunes at high speed.
Action junkies head to fly high above the coastline in a tandem parasail or take a sea scooter safari through sunken wrecks, for a chance to encounter more than 200 species of fish, stingrays and turtles.
Cruising the bay as the day draws to a close with a cocktail in hand, soaking up the music in picturesque surroundings, should be enough to bring you back to your Zen.