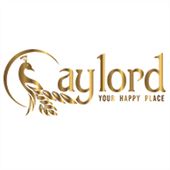 Gaylord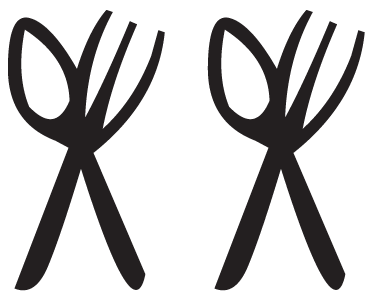 Indian
The Grand Hotel, 33 Spencer Street, Melbourne CBD VIC
Best Known For
Chef's special goat nihari stew, slow-cooked in a spiced gravy.
Find your happy place at Gaylord in the heart of Melbourne, inside the Grand Hotel on Spencer Street. Once inside, this Indian restaurant really takes your breath away, it's lavishly luxe with gold walls, plush red chairs and carpet, surrounded by handcrafted marble paintings; it's a vibe that's hard to resist, the atmosphere pulsates with laughter and fun. Equally striking are Gaylord's authentic dishes, bursting with exotic aromas and flavours; begin with starters straight from Mumbai like batata vada - spiced lentil and potato parcels, topped with radish and pineapple sauce. For the main affair, delve into a traditional lamb rogan josh curry, with cumin seeds, red chillies and fennel, paired with a side of garlic naan; or perhaps enjoy tandoori salmon, in a creamy Keralan coconut curry.
A few words from Gaylord
Grand Opening for Gaylord:

February 8, 2020 – 33 Spencer Street, Docklands, VIC – Gaylord under new management is the newest addition to Melbourne.

Gaylord under new management opened to public on February 8, 2010. Gaylord Indian Restaurant is located at 33 Spencer Street, Melbourne, VIC 3008 in the Grand Hotel. This space was previously occupied by Old Restaurant under Mushrraf. Updates include adding an Bar,events and confrence,, Work function, birthday party to name few.

Gaylord specializes in exotic Indian food, like Chicken Briyani and Goat Nihari. The menu, however, extends far beyond traditional Indian fare. Traditional Indian dishes have been infused with creativity and flair. Everyone is invited to stop in and check out the dishes. Gaylord will welcome walk-ins and reservation for Breakfast, Lunch and Dinner seven days a week. Our goal at Gaylord is to allow diners to experience the many flavors offered on our menu and keep the price affordable.

Raj owner of Haldi in Moonee Ponds teamed up with DJ to open Gaylord. They been dreaming of opening New Restaurant togatheir in their entire life. "I can't believe the day is almost here," said Surin. "Our staff is currently training hard to learn everything on the menu. We've all been working to create a laid back yet upscale atmosphere that caters to any group for any event."

The Owner and manager Mr.Raj main focus is on providing the best possible service to all customers and Complemented by a list of delicious mocktails and colourful cocktails with flavours from east to west. Expect pours that pack a punch, such as Gaylords Bloodymary, Tamarind margarita and an alcoholic take on the classic mango lassi. The restaurant hosts a very up-to-date decor, spacious, mood lighting and contemporary art on the walls all help to create a more relaxed atmosphere. The Restaurant is fully licensed and air conditioned. Our menu is very well laid out with simple explanation of all the dishes listed. There is an extensive list of vegetarian, tandoori, seafood and classic biriyani dishes. Whether you are a connoisseur or a total novice of the Indian gastronomy, your taste buds can only be satisfied by our long serving and iconic chef Suren. We will let you uncover the irresistible taste of fusion Indian, to special, authentic and traditional style of the cuisine in our restaurant in an inviting atmosphere.

In spite of food and atmosphere our staffs will be constantly attentive to fulfill any of your needs during your meal. To help appreciate your meal we have a fine selection of wines, Beer and cocktails. Gaylord also have the size and experience to make all your occasion even more special by organizing large parties, Business socials, hanging out with your friends, planning for quite romantic dinner with your partner or any event as per your desire! Catering services for birthday parties, anniversary and other special occasions can also be arranged, please ask for more details. Just to make your occasion moments more precise and perfect, pre-booking is highly recommended. Just call to the Restaurant for reservation or book online and look forward to a memorable meal.

Using our experience and passion for food, we provide delicious home cooked meals. So just choose from a wide selection of meat and vegetarian dishes available in our fully licensed, air conditioned restaurant or delivered to your door.
The Grand Hotel, 33 Spencer Street, Melbourne CBD 3000 VIC - See Map
Payments Accepted: Visa, Mastercard, Diners, Amex, Eftpos, Apple Pay
Seats: 200 Chef: Suren Singh Sommelier: Vince
If you're looking for a private function room or a venue for hire, our private room can accommodate 50 people standing and 40 seated. A good option for work events, birthday parties and wedding receptions, our fine catering and great drink options make us an ideal venue.
Other options around Melbourne CBD