By Freya Ensbey.
"No two of my vegan dishes are the same and you'll be blown away by how amazing they taste." ~ Gaz Oakley.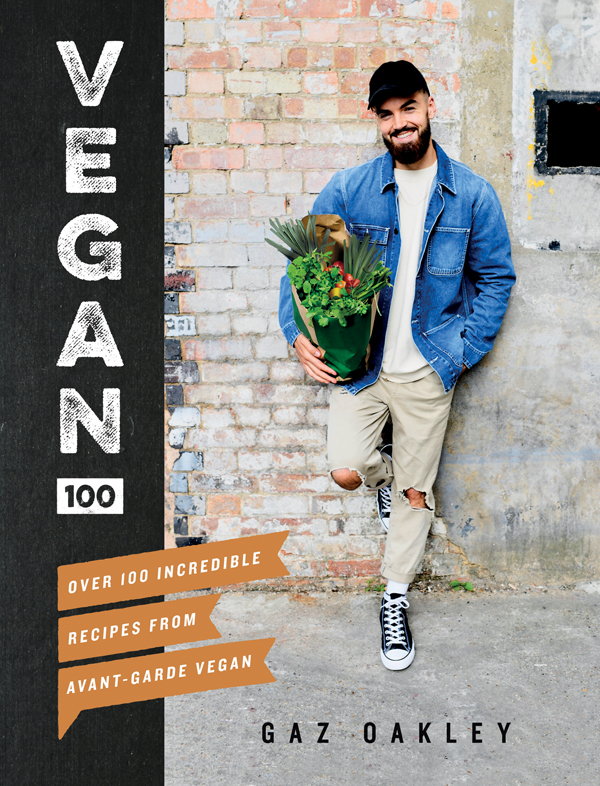 Since he was tall enough to reach for the kitchen cabinet, Gaz Oakley has been fascinated with the process and environment of cooking. Starting out as a teenager in the humble beginnings of the professional kitchen, Gaz worked his way through the ranks to become a fully qualified Chef.
Becoming more conscious of his health, the environment and love of animals, the now 25-year-old Gaz decided to undertake a dramatic diet change and turn to veganism in 2015, using his culinary talents and understanding of ingredients to create vibrant, tasty and aesthetically pleasing dishes, void of any animal products. His creative meat-replica inventions were so well received that Gaz soon developed his own brand, Avant-Garde Vegan, receiving a fierce following on Instagram and YouTube and seeing a natural progression to deliver a bestselling cookbook, Vegan 100.
Delivering over 100 recipes directly from Avant-Garde Vegan, this cookbook appeals to everyone from vegetarians and those wanting to cut down on their meat consumption, right through to strict practicing vegans. Taking readers first through the basics of creating vegan substitutes which are used throughout, discover killer recipe hacks like the "cream cheese" and "meltable Mozzarella."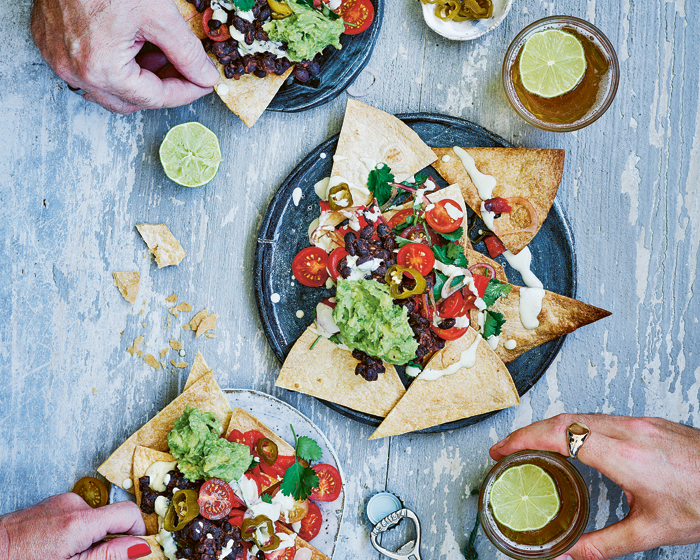 Once the basics have been mastered it's time to move onto show stoppers like the Loaded Nachos with Spicy Black Beans, Nacho "Cheese" Sauce and Salsa found on page 76. Filled with nutrients and filling protein from the black beans, this soon to be requested party favourite is topped with a gooey cashew nut cheese, fresh zesty salsa and topped with avocado, pickled jalapenos and fresh coriander.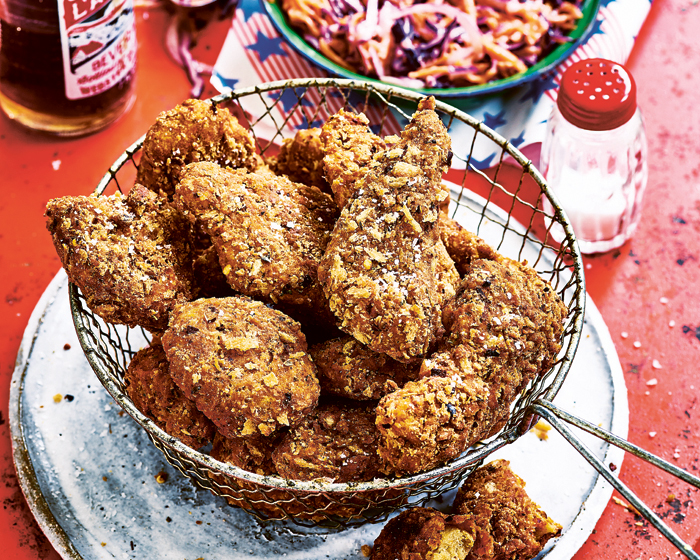 Who said vegans can't have a little southern finger licking fun with Gaz's Kentucky Fried Chick'n? Creating tender and succulent morsels of tofu "chicken" tenders, which are coated in a super crispy and spicy batter, you could mistake these for the real deal. This coating is also deliciously addictive to coat cauliflower florets before frying for a tasty snack and sneaky extra serve of vegetables.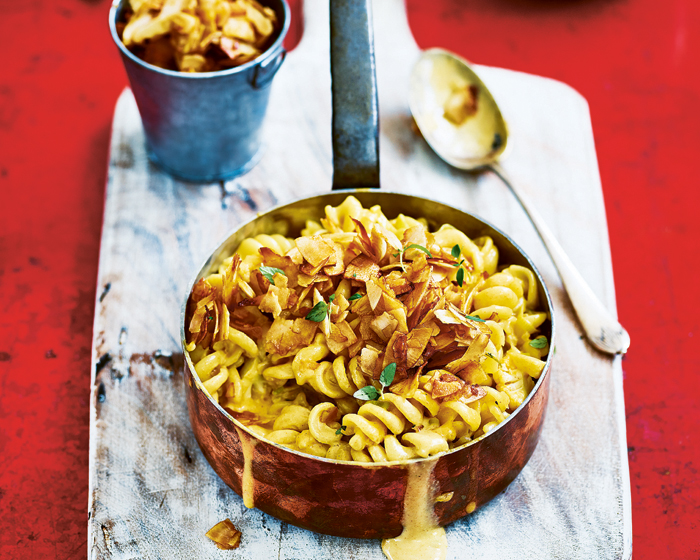 On a cool Winter's night, most of us are more inclined to gravitate towards a warming and comforting meal over any salad. So why not treat yourself to a bowl (or two) of Mac & Cheese with Coconut Bacon Bits found on page 124. Healthier than the classic version, you will be left licking the saucepan after making this creamy and oh so moreish "cheese" sauce. However, it's the deceiving smoky and maple flavoured "bacon" bits, which are made from coconut flakes that finish this dish off with a textured kick.
Tasty in every way and just as visually stimulating, Vegan 100 is packed with dishes that are good for you, good for the environment and good for serving at your next Winter dinner party or get together.
This is an edited extract from Vegan 100 by Gaz Oakley published by Quadrille RRP $29.99 and is available in stores nationally. Photographer: © Simon Smith (food images) & Adam Laycock (Portrait photography).