By Freya Ensbey.
One thing we all have in common is the room for more serves of vegetables in our diets. As a home cook, it is important to always have a few humble side salads up your sleeve to accompany a main dish, making it as nutritional as possible to create a well-rounded meal and elevating it to another level. We have found the perfect cookbook to help you achieve this by none other than healthy living advocate, Hugh Fearnley-Whittingstall, with his latest book, Much More Veg.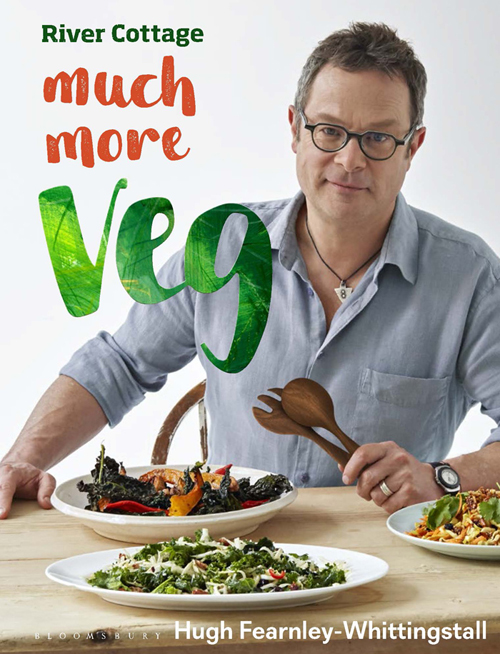 Hugh's aim and ethos for this book was to make vegetables delicious, fun and family friendly; more than delivering with a visually appealing cookbook, packed with over 175 recipes which are primarily gluten free and take little preparation, time or skill in the kitchen.
As our Australian Christmas falls in the heat of Summer, a fresh and vibrant salad makes an ideal choice to serve with your Christmas Day lunch. Whether you are serving a hot roast, cold cuts or a banquet of dishes, a scrumptious salad will be the perfect accompaniment, also giving the added bonus of filling your guests up with more nutrients so they stay satisfied for longer.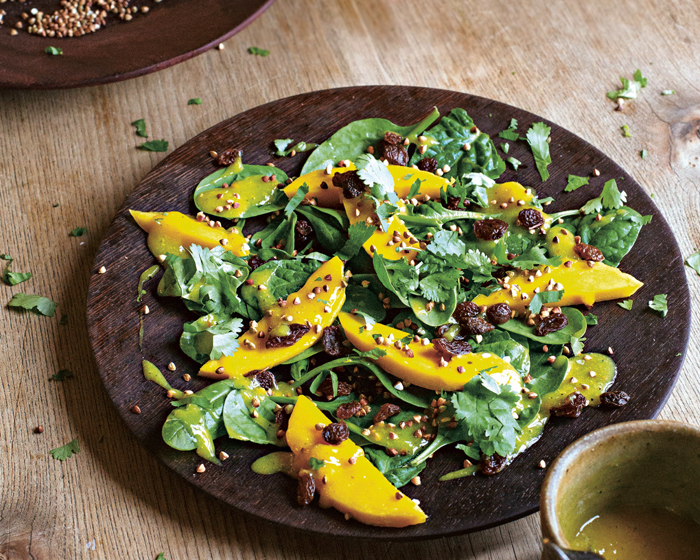 Mango, Spinach and Buckwheat Salad
Summer wouldn't be complete without the arrival of a tray of blushed mangoes, reaching their prime during the month of December. Hugh's gorgeous raw mango, spinach and buckwheat salad is full of refreshing, sweet mango flavour, which is cut through and balanced well with the use of lime, chilli and coriander and a topping of crunchy, toasted whole buckwheat rounding off the salad nicely with a pop of texture. This dish is the ideal accompaniment to prawns or crispy salmon steaks cooked on the barbeque, and will be a big hit for lunch the following day to refuel the family after the annual Boxing Day cricket match.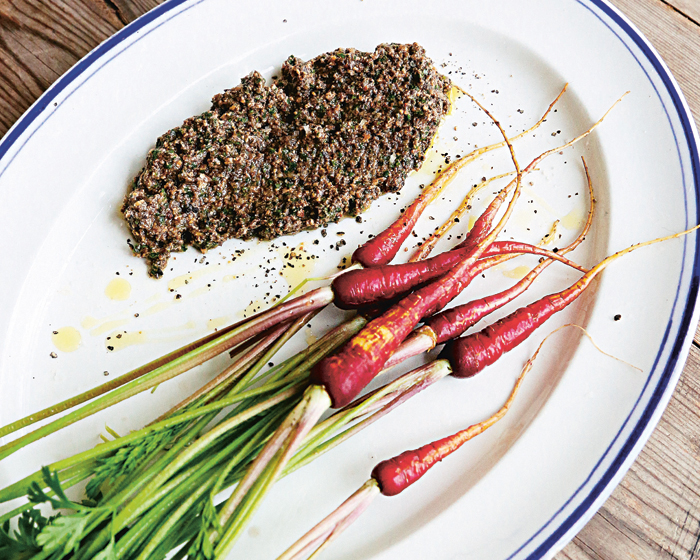 Raw, Mushroom, Walnut and Parsley Hummus
Hugh shows that the added benefits from vegetables can be carried right through to condiments and sides as well, with his simple recipe for raw mushroom, walnut and parsley hummus. This versatile recipe can be used as a standalone dip to serve with slices of raw carrots, celery, cucumber or slivers of apple for dipping. For those who have a great salad and are seeking the ideal dressing, add a little more lemon juice and olive oil to this recipe to create a robust dressing with a lovely, mild earthiness from the raw mushrooms, whilst red meat lovers can use this recipe as a baste for their favourite cuts.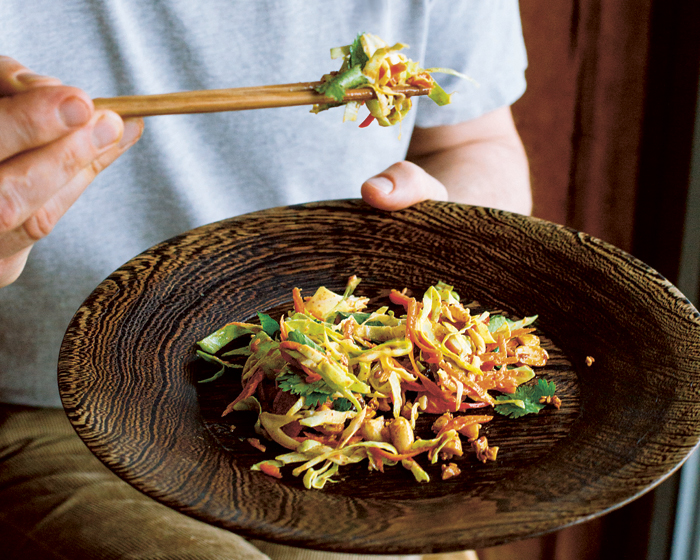 Summer Slaw with Peanut Dressing
The name really does say it all! With the sweetness of carrots added, the punch of coriander, the texture of cabbage and flavour pop of raisins, this salad is finished nicely with a harmonious dressing incorporating peanut butter, lime juice, sesame oil, ginger, garlic and rice vinegar bringing it all together to mimic an Asian inspired, colourful bowl of punchy salad. This side salad would marry in well with roasted white meats, perhaps crispy skin pork or succulent slices of chicken.
For those of you who are yet to complete your Christmas shopping, why not buy the gift that keeps on giving with a hard cover copy of Much More Veg and have your loved ones invite you around for a tasty plant based meal this Summer. Shop here to get your hands on a copy.