Spoil your father rotten and score him a bottle of limited edition Lagavulin Eight Year Old Scotch Whisky to enjoy this Father's Day.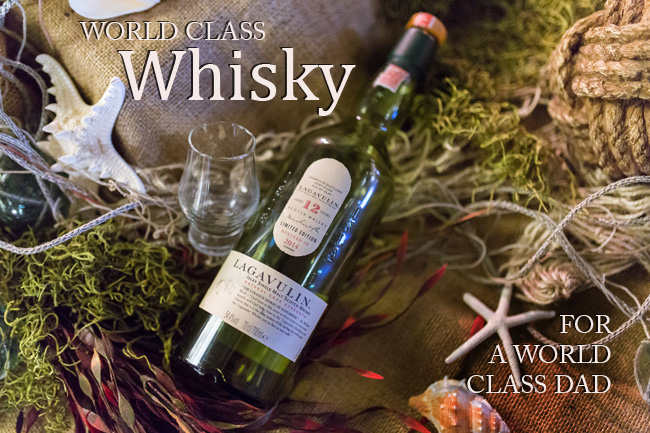 The year 2016 marks the 200th anniversary for Scottish distillery, Lagavulin, loved around the world for a premium selection of Single Malt Whiskies. To celebrate such an occasion, parent company Diageo recently launched a special, and very limited edition bottling of Lagavulin Eight Year Old Scotch Whisky in honour of Britain's most famous whisky writer, Alfred Barnard. The foodies at AGFG had the pleasure of attending the Brisbane launch, held in historic city venue, The Gresham Bar.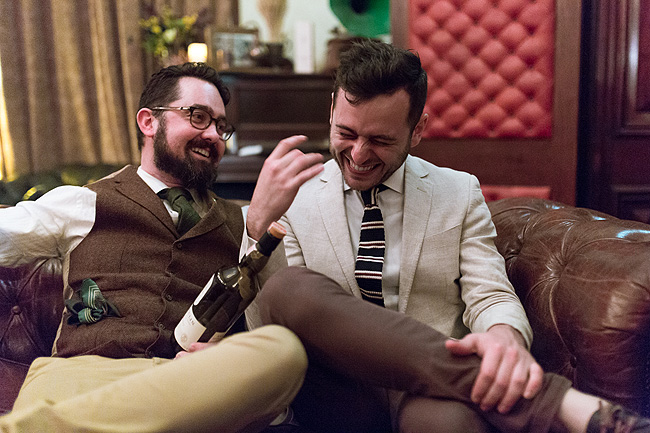 Sean Baxter and Jamie Fleming.
What better way to become acquainted with Lagavulin Distillery than with a taste of their premium Single Malt Whisky? This stunning spirit was gifted to guests in an aromatic ginger tonic crafted by The Gresham Bar, kicking off the night in style. Spearheading the team behind this sensory evening was the eloquent Sean Baxter, National Johnnie Walker & Classic Malts Ambassador, and the knowledgeable Jamie Fleming, Diageo Reserve Brands Ambassador, both equally passionate about sharing in an evening of high spirits.
Drinks on arrival downed with pleasure, guests were ushered to a private sitting room, steeped in the history of Brisbane City with a grand assortment of decor and elegant furnishings. Seated on jade leather armchairs, guests were invited to don a virtual reality visual and audio headset to begin an experience traversing across oceans to the shores of Islay, Scotland.
By the guiding words of the evening's hosts, guests discovered the secrets of Lagavulin whisky. Scenes appeared in the goggles as though standing right before Lagavulin Distillery and timber wharf, surrounded by gently undulating hillsides and sweeping fields. In a few moments, these dynamic, 360 degree scenes were replaced by the inside of a kiln, of the Lagavulin barrel room, the distillery rooms and so forth, touring through what it takes to create this much sought-after whisky. Aided by the sounds and even matching aromas (smells sprayed around the room) for each scene, the magic of Islay was delivered to guests, and guests delivered to Islay. Finishing the virtual tour with a very real nip of Lagavulin 16 Year Old, the group was guided out via offerings of delectable tapas thanks to The Gresham Bar's sister restaurant, Popolo Italian Kitchen and Bar. Think plump and crisp arancini giving way to an irresistibly gooey centre and wedges of fresh fig topped in a tangy goat's curd, all care given to even the most delicate morsels.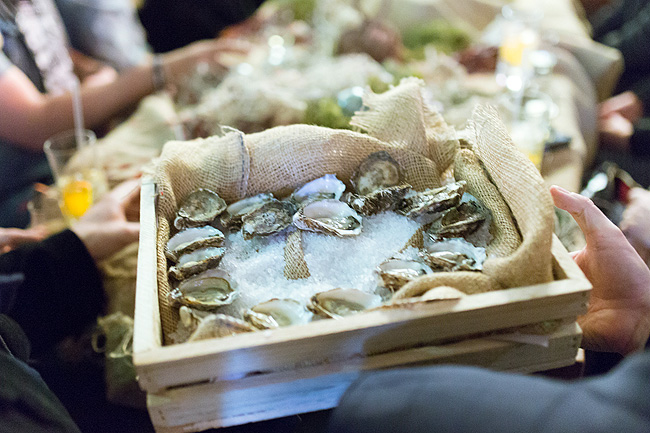 Moving through the evening, an oyster pairing was soon to start, held at a communal table outside under the stars and city lights. Guests gravitated here to learn of the connection between food and whisky and their complementary elements on the palate. Sipping and savouring the musky Lagavulin Twelve Year Old Scotch Whisky and sliding salty oyster flesh across the tongue came as a briny delight to the senses, followed by another sip to finish a collision of maritime flavours. After an oyster shucking demonstration, guests were given the opportunity to try shucking a fresh rock oyster or two for themselves before strolling back inside to enjoy the final affair.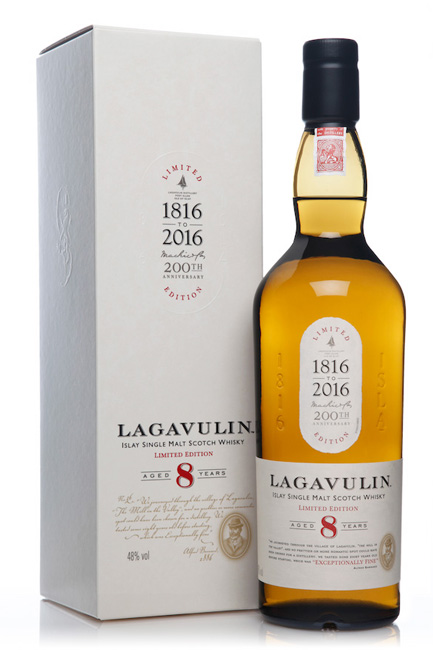 It was here, at the pinnacle of the evening that Lagavulin's Eight Year Old Scotch Whisky was unveiled, spoiling guests with a taste accompanied by a decadent treat from Lixie Chocolaterie. A glossy truffle of dark chocolate and salted caramel made a superb end to a beautiful evening.
To treat Dad to the tantalising tastes of Lagavulin, head toDan Murphy's for the whole range, or purchase it through the online store.
Photography by Declan Roche.