Winter is the perfect time to visit a winery.
While it may be cold and raining outside, or even a clear but crisp, cool day, a cellar door trip can be a cosy affair for wine tastings through long Winter months. After making a mad dash from a gravelled carpark through the front doors, waltz up to the counter for a tasting at some of Australia's most picturesque wineries below and warm your insides with a drop or two, or even a few!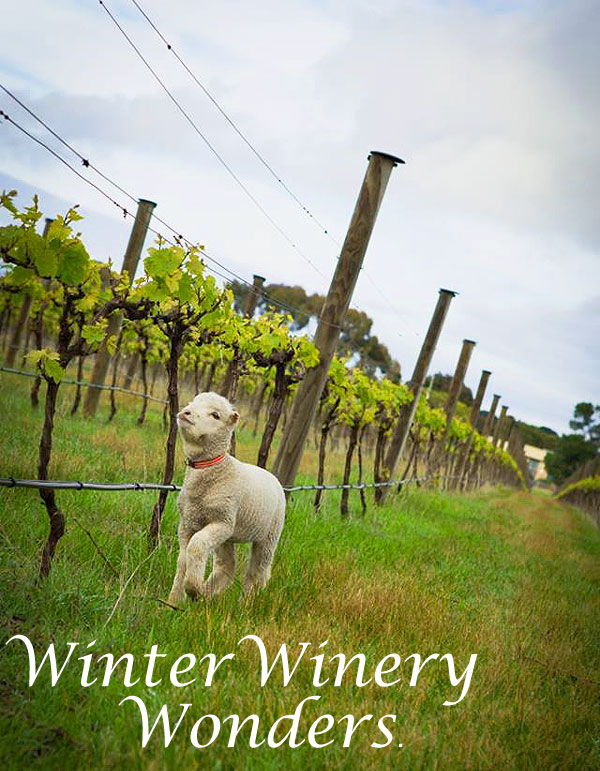 Banks Road Vineyard.
If a weekend on the Bellarine Peninsula beckons, make Banks Road Vineyard a scheduled destination for wining and dining. This boutique, hands-on facility in Marcus Hill sits atop a gently sloping hill, treating visitors to panoramic views across the surrounding fruitful landscapes from the comfort of a sleek and spacious venue. Popular varietals grown and produced include Pinot Noir, Chardonnay, Pinot Gris, Sauvignon Blanc and Shiraz, receiving accolades at regional and national shows for full flavours. Should hunger arise, head next door to restaurant, Little Red Fox for a feast.
Should you find yourself in Western Australia's Margaret River wine region, be sure to journey out to Glenmore Winesnestled into sweeping landscapes and admire valley views out and across to the Indian Ocean. Here, an array of varieties are produced from the estate vineyard, from Cabernet Sauvignon to Petit Verdot while other wines such as Sauvignon Blanc and Chardonnay are produced in the onsite winery using fruits sourced across the Margaret River wine region. Be sure to try the flagship wine, Glenmore Cabernet Sauvignon, grabbing a few bottles to go.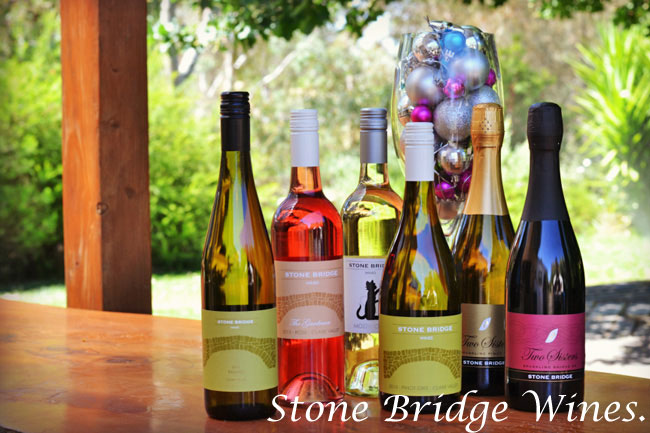 When soaking up the splendour of South Australia's Clare Valley and it's wonderful winery trail, be sure to check yourself in to a B'n'B nearby and take some time out to visit Stone Bridge Wines.Should your visit be a special one, perhaps a romantic occasion, pop a bottle of sparkling Pinot Noir, ripe with apricot hues and a mesmerising fizz to get you in the mood. If a weekend away from busy days is what called you to Clare Valley, then unwind for as long as you like with a 25 year fortified Bowerbird Old Tawny Port with notes of burnt toffee, caramel and spiced fruit.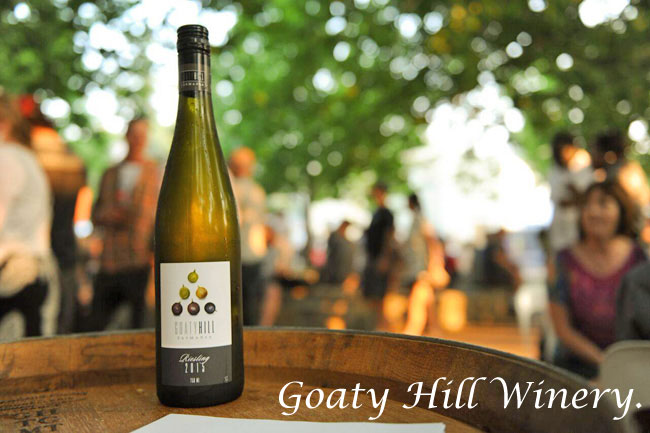 While searching bountiful Tasmanian countryside for fresh, beautifully grown produce, be sure to pair findings with a glass of Goaty Hill Wines. Stop in to the cellar door when passing through Kayena and score yourself some multi-award winning wines and current vintages, soaking in picturesque Tamar Valley landscapes. Time permitting, make a day of it by taking a tour and learning the processes behind producing quality cool climate wines.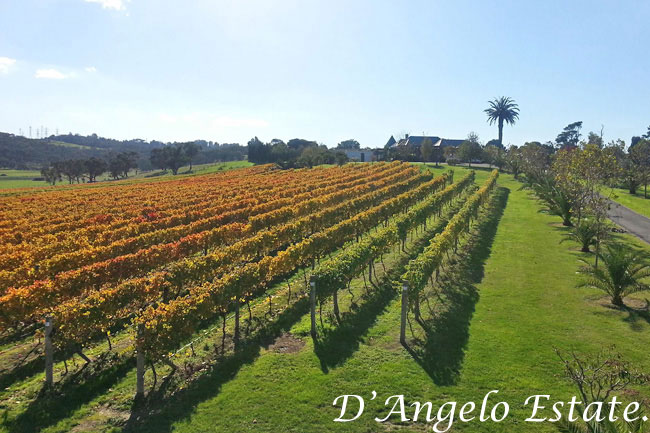 For an easy day trip out of the heart of Melbourne, make a beeline for D'Angelo Estate Vineyard and enjoy premium wines that 'capture the essence of life', dazzled by views over Western Port Bay. Join owner and winemaker Benny D'Angelo for cellar door tastings on weekends and savour cool climate varietals such as Pinot Noir, Pinot Grigio and Chardonnay, including the award-winning Reserve Lady Chardonnay, and kick back to live music if visiting on a stress-free Sunday. If hunger arises, you need not leave the estate to find sustenance, simply place orders for gourmet pizzas and delectable share platters.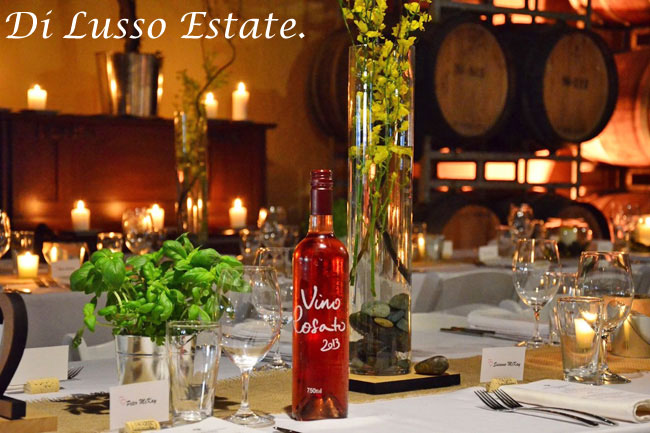 Inspired by the wines, foods and scenery of Italy, Di Lusso Estate fringes the northern outskirts of Mudgee with a luring setting of rolling hillsides, peaceful lake and lush vines. If your palate leans towards Italian style wines, Di Lusso cellar door may soon be your favourite go-to. Specialising entirely in Italian varieties, Di Lusso wines are carefully crafted from nine varietals of grapes, crushed on site and blended into a selection of up to 17 Italian styles. Di Lusso's boutique blends can be sampled in the cellar door, or enjoyed at on site restaurant, Cucina. Cucina's paddock to plate philosophy is showcased on a regularly changing menu incorporating local ingredients including figs and saffron straight from the garden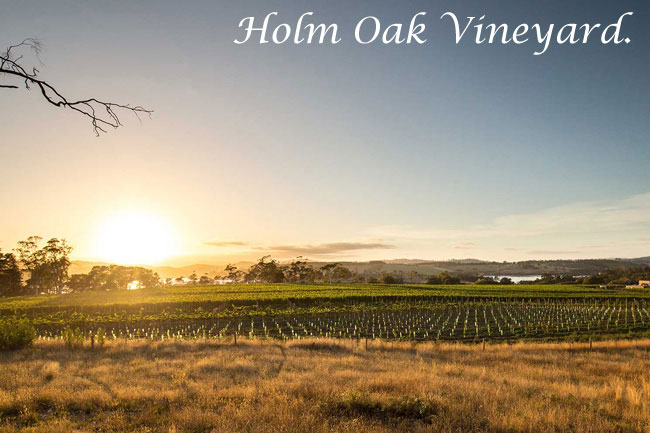 Luring with the thought of ten wine varietals, charming fruit orchards and rolling vineyards, Holm Oak Vineyards entices from a strikingly picturesque location in the Tamar Valley. Surrounding guests with old world rusticity, the cellar door offers a selection of dry and sweet wines with varying aromas in four light and fun Pinot Noirs. Guests are encouraged to pick each character and subtle notes of difference from wine to wine, while passionate staff suggest perfect taste pairings. This eventually leads to visitors creating an individualised platter of local cheese and artisan terrine to graze over out on the deck as the afternoon sun begins to sink. What a perfect end to a Tamar Valley wine tasting experience.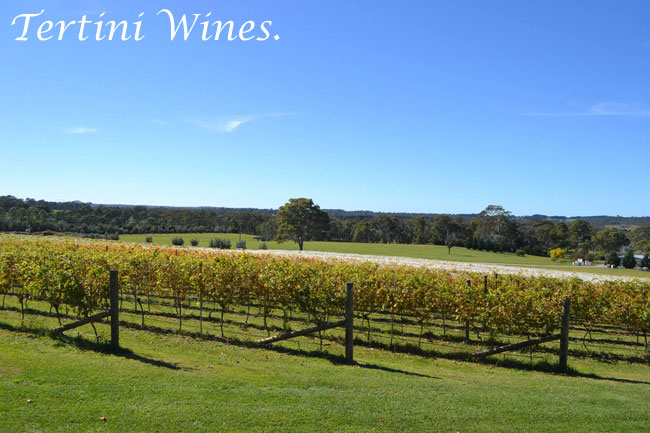 In the scenic Southern Highlands of New South Wales is the multi-award winning Tertini Wines. Nestled in Mittagong near the historic village of Berrima, the winery is surrounded by the lush vines of Yaraandoo vineyard, first planted in 2000. Tertini Wines' first vintage was released in 2005 and received awards; since then the winery continues to win medals and receive applause from industry writers. Their slow ripened, handpicked grape varieties produce a range of classic and alternative cool climate wines. Be sure to taste the subtle and elegant special Lagrein release (2014) and leave with a pick from a much awarded private cellar collection.