A Uk-born wine professional with more than 16 years' fine dining experience, Gavin Wraith has worked in the UK for the Hotel du Vin chain and was tutored by Master Sommelier Ronan Sayburn.
He went on to gain his Wine and Spirit Education Trust Advanced Certificate, before travelling around South American wine regions and arriving in Melbourne to start work at the legendary Melbourne Supper Club.
After securing a position as Head Sommelier at Shannon Bennett's Bistro Vue restaurant, Gavin passed his Court of Master Sommeliers Certified qualification and partnered with iconic producers such as Yering Station and Bindi, making wines for Bistro Vue and Vue de Monde.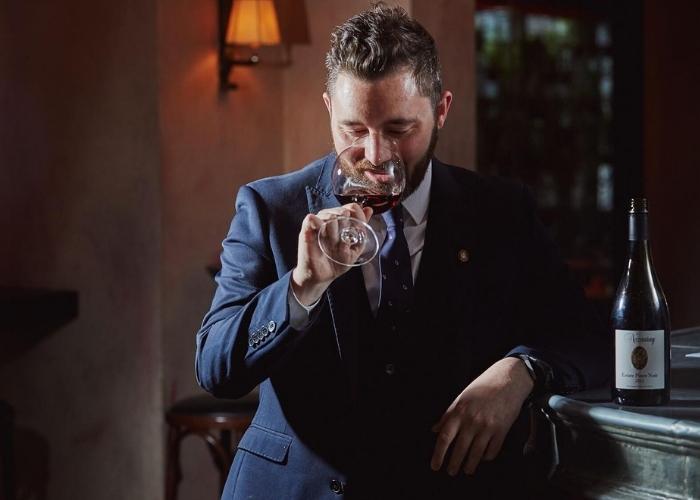 These days he is a wine merchant for liquor giant Dan Murphy's on the Sunshine Coast and recently became the WSET State trainer for Queensland, responsible for educating leadership teams.
Wine aside, Gavin is also a National UK cocktail champion and certified Cigar Sommelier. In his spare time he loves visiting locals breweries, distilleries, restaurants and enjoying time with the family.
During his UK days, Gavin worked with Australian
Private Chef Alan Dawes
and recently collaborated with him on his e-book 'Cook Fine Dining in Your Home'. Today we feature not only a four-course Degustation Menu from Alan to cook at home, but also Gavin's wine tip to match the signature
White
dessert.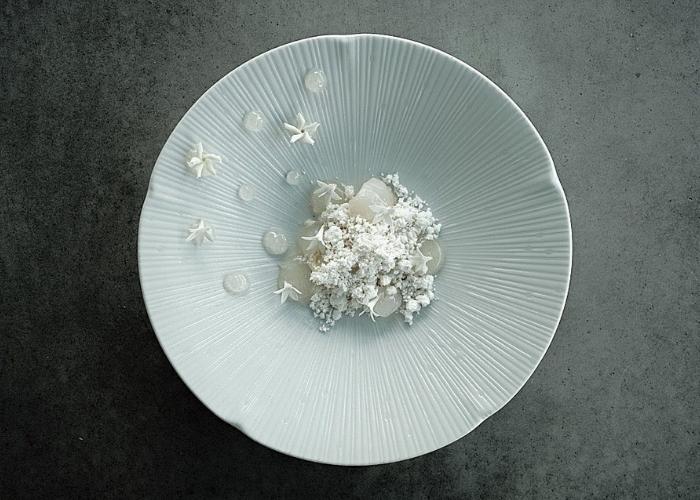 "As a Sommelier we all love a challenge and pairing a wine with this dish certainly was one. A dessert that has coffee and rosemary, to mention a few things, is not the usual line up in most desserts," he explains.
"Alan has purposefully hidden the flavours so I've chosen a wine that will help bring these flavours out, without adding too much or masking anyting."
Gavin's choice is a clean and complex
Gratien & Meyer Crémant de Lake
from the Loire Valley in France. This sparkling wine is a cheaper alternative to Champagne, although made in the same way it uses slightly different grape varieties and regions.
"The bubbles clean the palate as we eat and as the wine has herbaceous characters from the inclusion of Cabernet Franc grapes, there is no battle with basil and rosemary elements of the dessert.
"Champagne and traditional method sparkling wines like this are serious food wines, not just to pop for a celebration. This wine quietly complements the dish, cleansing as it goes, ready to discover the next flavour."