By Leigh O'Connor.
Sometimes I make pour decisions and sip happens…it isn't good to keep things bottled up, right?
It doesn't matter if the glass is half empty or half full, there's clearly room for more wine and as the weather warms up and Spring picnics, Sunday sessions and meals with friends beckon – there's nothing better than an ice-cold glass of white to get things headed in the right direction.
Did you know in ancient Greece, the host of a dinner party would take the first sip of wine to ensure the guests weren't poisoned? This act of courtesy was where the phrase 'drinking to one's health' originated from.
Here are four more fun facts about everyone's favourite drink and two white wines you have to try for Spring:
•Grapes are the most planted fruit in the world with more than 10,000 varieties of wine grapes existing around the globe.
•Wine tasters 'swirl' the wine in their glass to release the aromas, they also don't fill the glass more than a third to leave a space where these aromas can collect.
•The largest bottle of wine is the 'Nebuchadnezzar' and equates to 20 regular-sized bottles, or about 15 litres.
•'Toasting' originated in ancient Rome and is derived from dropping a piece of toasted bread into wine to soften bitter tastes.
Award-winning Mornington Peninsula winery,
Montalto
on Shoreham Road in Red Hill South is the place to head for great wine, food and views. The focus is on creating wines of exemplary quality and character, utilising techniques that complement the grapes derived from five vineyards; in a style that reflects each vineyard and the cool-climate coastal location.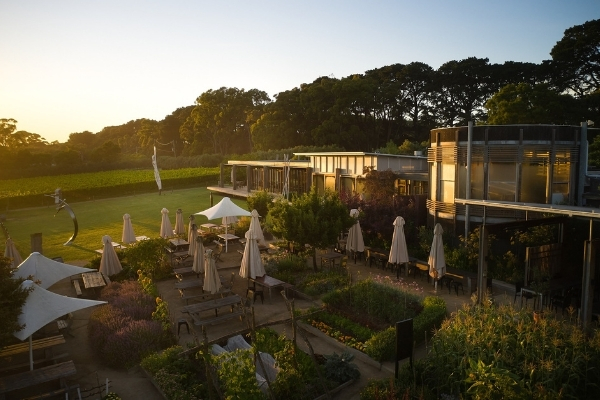 Montalto's three wine labels – Single Vineyard, Montalto and Pennon Hill – are all exceptional drops with the Single Vineyard offerings like the principal soloists in the orchestra and Montalto the actual orchestra; while Pennon Hill wines are all about drinkability.
Ideal for Spring sipping, try the
2018 Single Vineyard 'Tuerong Block' Chardonnay
, with aromas of preserved lemons, lime curd and white peach. This award-winner has scents of gun powder and crème brulée, which move early to white-fleshed stone fruit in the mouth, while soft creaminess, vanilla and lemons add layers of intrigue and pleasure.
A visit to Montalto is never complete without a memorable meal at the onsite restaurant. Offering a warm and relaxing dining experience, Montalto has a contemporary vibe, with locally made chestnut tables, while floor-to-ceiling glass windows allow guests to drink in breathtaking vineyard views.
While away an afternoon at
Cullen Wines Biodynamic Wine Room
on Caves Road in Wilyabrup, gazing across the vineyards and indulging in superb wine and food. Relax alfresco at the only biodynamic and carbon positive winery in the region, or join the lively buzz of conversation inside, where stacked stone walls, recycled timber and views of the vines from a full glass frontage await.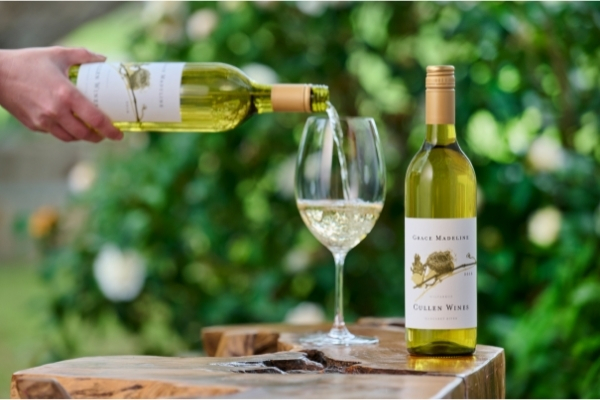 The
2018 Cullen Vineyard Sauvignon Blanc Semillon
has been renamed in honour of the owners' maternal grandmother Grace Madeline, who was born in London in 1895 and died in Hobart in 1963. In many ways Grace was ahead of her time, she was a suffragette who believed in the views of Emily Pankhurst and in women's rights, such as the vote, childbirth control and equality in public life.
This excellent drop consists of 60% Sauvignon Blanc and 40% Semillon made from biodynamic vines planted in 1976-1988; with no additions of yeast or acid, it is a wine of great minerality and a strong sense of place, singing from the glass.
Light straw in colour with green tinges, the bouquet has elements of white flower, cut grass, nettle, pear and apple gooseberry; while on the palate it has great length and structure with fruit tingle finish and fruit salad vibrancy. Enjoy this white now, or cellar for up to 20 years.
Remember great minds drink alike! Click
here
to find more places for Spring sipping.