It's not easy to impress world-renowned Chefs like Marco Pierre White, but this matriach of Adelaide Indian restaurant
Jasmin
, who is in her 90s and still in the kitchen, did just that.
Meet Mrs Anant Singh – a name synonymous with one of the city's most-loved culinary institutions in Hindmarsh Square. When told in 2017 one of her favourite Celebrity Chefs was coming for lunch at Jasmin, Mrs Singh was as 'nervous as a schoolgirl on a first date'.
MPW has been known to walk out of a restaurant after just one spoonful – what was he going to think of the Indian fare at Jasmin? Fast forward to servings of blue cheese naan with date chutney, seafood samosas, bhoona gosht and butter chicken and this Chef was drooling.
Later he told all who would listen he had 'without question most probably the best Indian meal in my life'.
"Where Mrs Singh is a genius is she doesn't believe in change, she believes in refinement," Pierre White was quoted as saying. "It was truly exceptional and I would recommend that every visitor to Adelaide go there. She is the jewel in Adelaide's crown."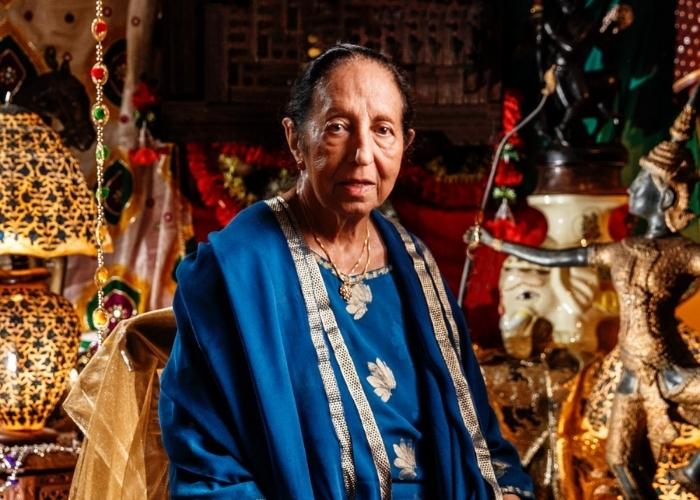 Jasmin has been operated by the Singh-Sandhu family since January 1980 when it began as a small unlicensed restaurant. It wasn't long before word spread about the culinary prowess of Mrs Singh – her commitment to family recipes, integrity with produce and her masterful art of blending spices attracted curry addicts from everywhere.
As clientele grew, the restaurant expanded, obtained a liquor licence and created an elegant dining room with mahogany tables and chairs, along with magnificent works of art by local artist Tom Gleghorn.
Jasmin became an essential stop for visiting cricket teams – resulting in a fine collection of signed cricket bats – visiting artists like Sir Elton John and comedian Billy Connolly, along with Prime Ministers, Premiers and many politicians.
Developed from traditional North Indian recipes and improved by Mrs Singh's cooking skills, Jasmin's menu is rich in flavours and aromas, with specially ground spices ensuring an authentic taste to every dish.
As Indians all over the globe prepare to celebrate the country's Independence Day make sure to stop into Jasmin during the week and delve into some of Mrs Singh's signature curries such as succulent prawns in a rich flavoursome sauce of lemongrass, basil, ginger and coconut.
It's the only way to find out if Marco Pierre White is right!