We all know Aussies like a drink and this was most certainly the case during the past year! In fact, Australians took a YOLO approach to buying booze and treated themselves to a bottle of French bubbles more often than most of the rest of the world during COVID-19.
During the last 12 months, data analytical and market research company IRI found that Champagne and sparkling wine sales had a massive surge, as consumers treated themselves to affordable luxuries.
They found that pink bubbles especially celebrated the biggest boom, with Rosé Champagne increasing by 25% in value in 2020.
For International Rosé Day on Friday, June 25 we want to drink the very best on the market and luckily
Champagne Tsarine
, which was created by the world's second-oldest Champagne house Chanoine Frères, has created a Rosé Brut to fit the bill perfectly!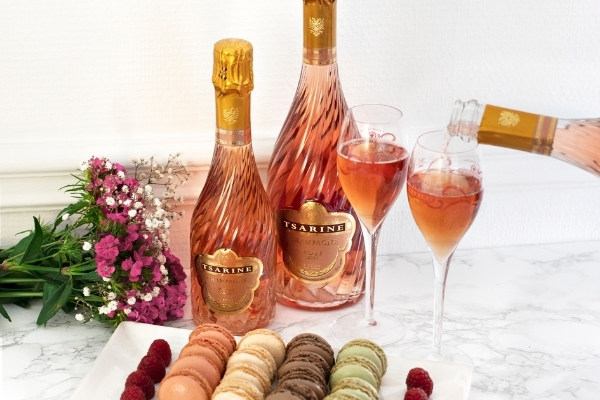 A testament to its success, the Tsarine Rosé recently won the following awards:
•Gold Medal - Berliner Wine Trophy 2021.
•Silver Medal - Gilbert & Gaillard 2021.
•Guide Véron 2022 – 'Isabelle Tellier…combines with talent the 3 Champagne grape varieties practically in equal parts, to compose a Brut Rosé Champagne of high quality'.
•Une Étoile – 'Very successful wine' - Guide Hachette des Vins (France) 2021.
With its own compelling Russian history, the cuvée's bottle design was inspired by the swirling spires of St Basil Cathedral in Moscow and named in recognition of an incredible story of the Chanoine brothers introducing their wines to Elisabeth the First, Tsarine of Russia.
While we are unable to sip Rosé Champagne by the Seine at the moment, enjoying a bottle of Tsarine Rosé on June 25 doesn't sound like a terrible idea!