By Leigh O'Connor.
Charles Dickens walks into a bar and asks for a Martini…the barman says 'olive or twist'?
According to James Bond, they should be shaken not stirred…however you take your cocktail get ready to celebrate World Martini Day on Saturday June 19.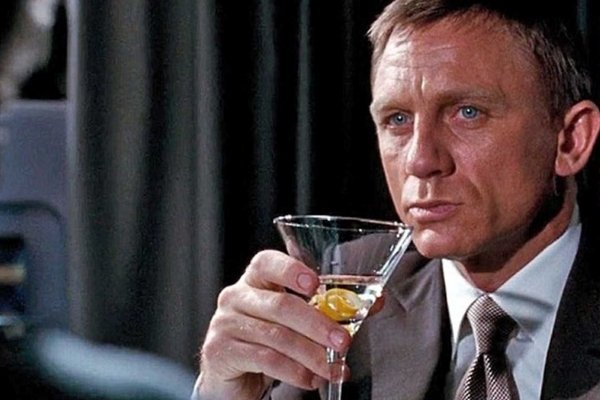 James Bond takes his shaken, not stirred.
Most bartenders wouldn't agree with James' take on this cheeky cocktail, which has grown to become one of the world's best known mixed drinks. Shaking can lead to over-dilution and small shards of broken ice in the drink; whereas stirring results in a velvety, well-blended tipple.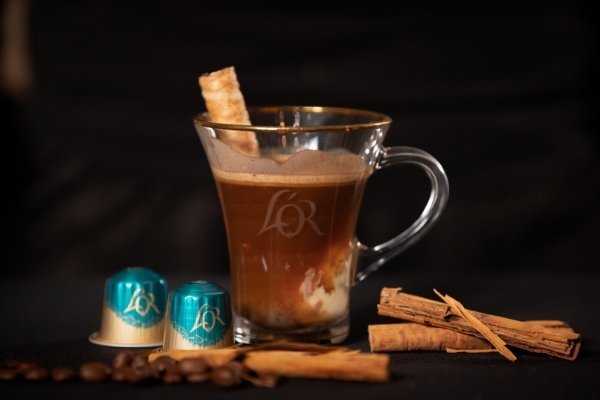 Manu's Espresso Martini spiced buttered rum coffee wards off the chills.
•Like most classic cocktails, the Martini has murky origins. Some claim it was invented in a bar in Martinez, California; others suggest it came from the Italian Vermouth brand and there is also a trace back to bartenders in New York and San Francisco.
•The Martini is inextricably linked to its glass, which was used for other drinks before the Martini came along, finding favour during US Prohibition times.
•The most expensive Martini can be yours for $A91,500 – it was created at a Scottish distillery and came with a holiday on the side.
•For a different tipple, order your Martini burnt and it will come doused with a touch of smoky whisky.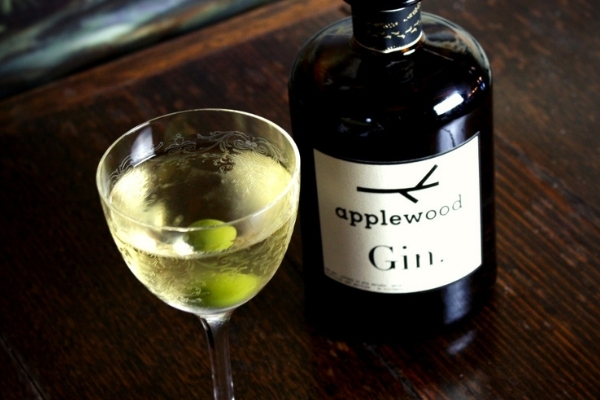 Come into The Woods Cocktail Bar for a signature citrus, botanical Martini.
Bringing a splash of sophistication to the Windsor dining and drinking precinct,
The Woods Cocktail Bar
on Chapel Street is the place to head on Saturday for a signature Martini featuring a cacophony of native Australian flavours, including lemon aspen, lemon myrtle and lemon eucalyptus; producing a citrus-forward and botanical Martini.
Perch on a stool at the bar under the light of a glowing chandelier and peruse an extensive drinks selection; or take a seat in the dining room, where exposed brick, low light and portrait wall art set the scene for memorable meals. On chilly nights a spiced rum Espresso Martini tempts, to go with an antipasto platter of smoked almonds, onions, cornichons, dried apricots, figs and bocconcini.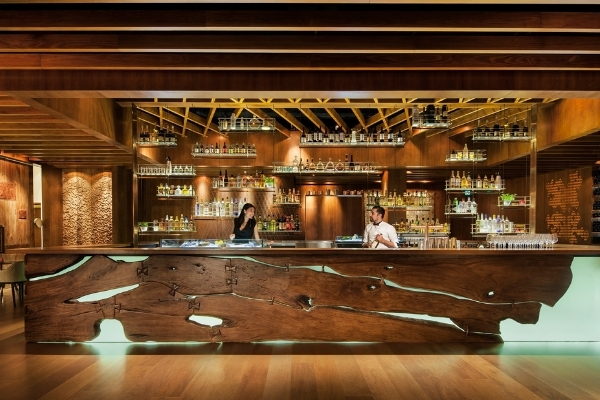 Get your hands on the Husker Martini at Grain Bar in Sydney.
Get your hands on a delicious Husker Martini to celebrate on Saturday at
Grain Bar
on George Street in the heart of Sydney. Rutte Celery Gin, Beluga Vodka, Mancino Bianco and a caramelised onion garnish make this the ideal cocktail to go with bar bites such as tuna tataki, quinoa crackers, shiso and ponzu sauce.
Nestled in Four Seasons Hotel, drink where the locals drink at this spirit and cocktail bar with a neighbourhood vibe, showcasing passion, produce and people in moody surrounds of subtle lighting, a glowing aqua bar and embossed walls. Let the mixologists concoct a Fox in the Key – Kinobi Rice Gin, Yuzushu, Sakura honey and sparkling sake – to set the mood for a lively evening at Grain.
For more bars near you to celebrate World Martini Day on Saturday, click
here
.