As thoughts turn to the start of Summer Down Under and the fast-approaching festive season, let's take a look at what fruit and vegetables are in season – think juicy mangoes, stone fruit, fresh asparagus and herbs like basil and rosemary.
Peaches
– sweet Australian peaches are the epitome of relaxed Summer living. Make sure to store firm, ripe peaches at room temperature in a single layer to avoid bruising. Once the fruit has softened, put the peaches in the fridge in one layer in a paper bag.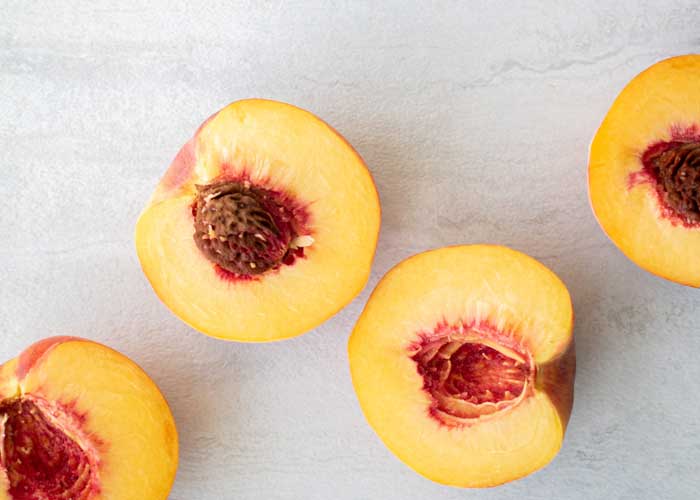 Nectarines
– these beauties are at their peak in Summer and are delicious when combined with savoury ingredients such as this recipe for
white fish and nectarine ceviche
. When choosing your fruit look for nectarines with smooth, firm skin and a sweet aroma.
Plums
– the wide variety of plums grown in Australia, means you can enjoy these morsels throughout Summer and Autumn. They make a perfect fresh snack and are great sliced on a fruit platter to accompany, cheese, nuts and crackers; choose fruit with smooth, unwrinkled skin with a white bloom and no brown patches.
Mangoes
– for most of us, this golden fruit is an iconic symbol of Summer. Did you know that mangoes are a great source of vitamins C, A and fibre? Choose strongly perfumed fruit with a slight give when held – remember the colour doesn't necessarily indicate ripeness. Fully ripe mangoes only last a couple of days at room temperature, so eat them straight away!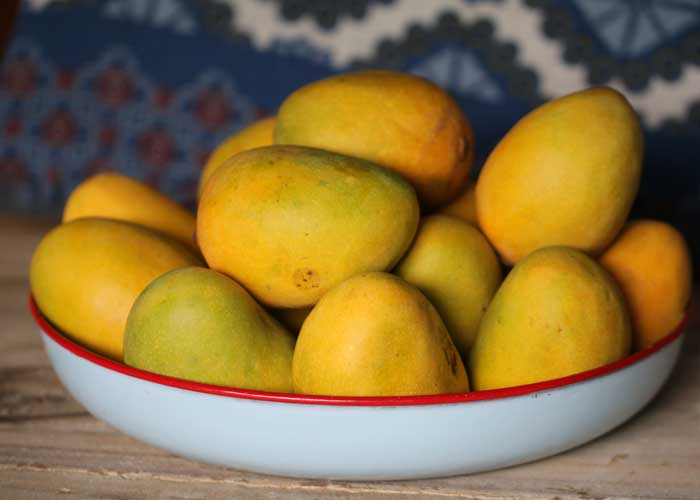 Watermelon
– nothing is more refreshing than a slice of cold watermelon on a hot Summer's day. Watermelon is made up of more than 90% water that's why it is so thirst-quenching; cut it into cubes, add feta and fresh mint to make a salad perfect for barbequed seafood or lamb.
Cherries
– the ultimate festive fruit, it is hard to resist a sweet juicy cherry. The Australian season only lasts for 100 days so grab them when you can; you can also freeze cherries with the stone removed for future consumption.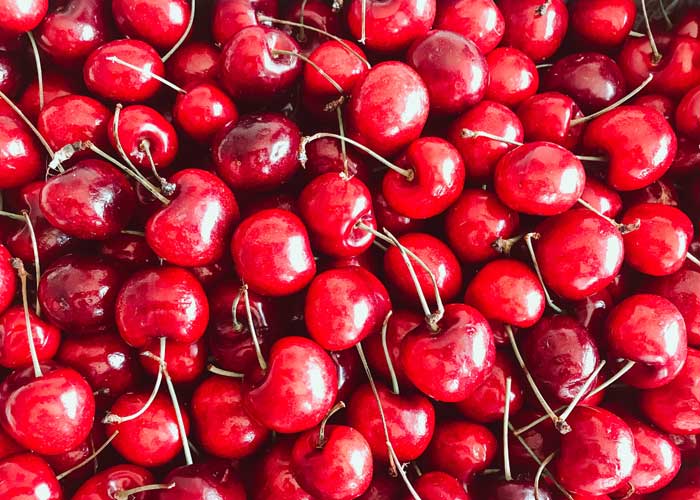 Raspberries and blackberries
– the tartness of Australian raspberries makes them delicious served fresh, but they are also great in a crumble, muffins or a Summer pudding. Blackberries are naturally high in pectin, making them easy to use to make a jam or jelly; store both of these berries in the fridge unwashed in a covered dish, lined with a paper towel.
Other fruits in season include apricots, bananas, blueberries, grapes, rock melon, honeydew melon, oranges, pineapple, paw paw, passionfruit, grapes and strawberries.
Carrots
– crunchy carrots are a great snack eaten raw or dunked in your favourite dip. Grate them into a coleslaw, add them to a stir-fry, roast them or juice them for a refreshing morning boost; you can also add finely chopped or grated carrots to your Bolognese sauce to get more veggies into the kids!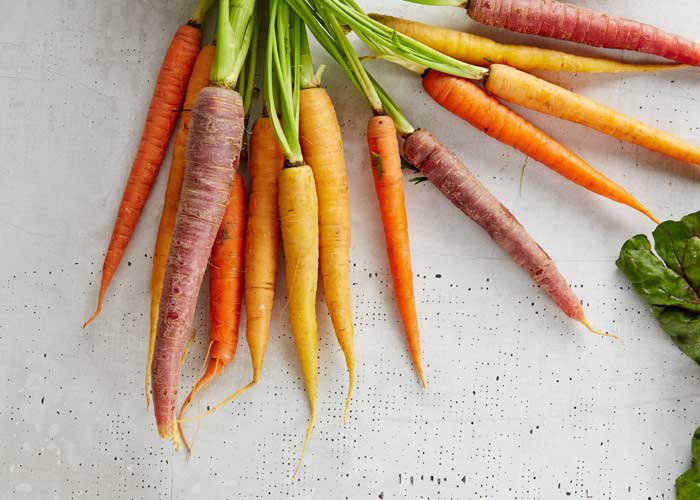 Iceberg lettuce
– this crisp lettuce is a great wrap for Asian-style chicken and pork dishes as well as adding crunch to any salad. Use it in a classic prawn cocktail to start any celebratory dinner, or cut it whole into wedges and drizzle with your fave creamy dressing; to remove the core and separate the leaves, turn the lettuce core-side down and hit it sharply on the bench, turn it over and pull out the core.
Zucchini
– this family favourite vegetable is extremely versatile. You can grate it raw into a salad, steam it lightly and serve drizzled with olive oil, lemon juice and pepper for an easy side to any meal; try these easy gluten-free
zucchini and ricotta fritters
from
My Kitchen Stories
, served with chutney or crushed avocado and roasted tomato.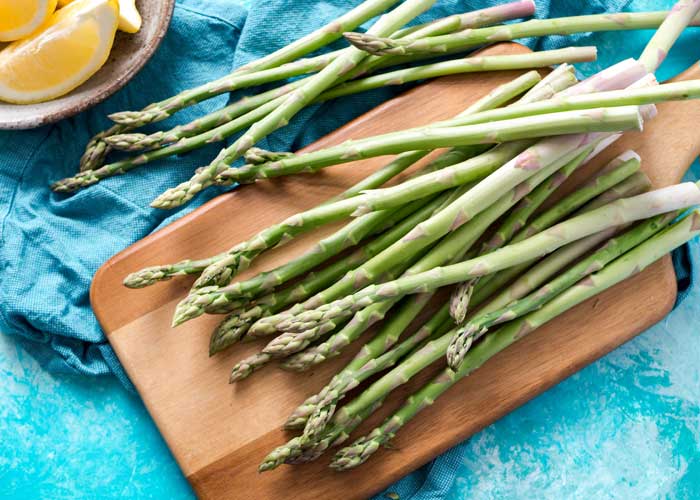 Asparagus
– this vegetable is one of the best sources of natural folate, a B complex vitamin that is important for the normal function of our immune system. Try this simple, tasty meal of
lemon and asparagus salmon tray bake
from
Alimentary's
Alison Wright, which is highly nutritious and absolutely no fuss.
Other vegetables in season include avocado, green, flat and butter beans, beetroot, cabbage, celery, corn, capsicums, celery, cucumber, daikon, eggplant, leek, okra, onion, spring onion, snow, sugar snap and green peas, potato, radish, shallots, silverbeet, squash, tomatoes and watercress.