We all have special memories of home…as a multi-cultural nation, Australia embraces many different ethnicities, who have chosen to make this country home.
With the global pandemic curbing not only international travel but also preventing us from travelling interstate to visit family and friends, we have all had to make sacrifices.
What evokes memories of home for you? Is it the smell of fragrant tropical flowers, an Indian curry simmering in the kitchen, or the aroma of coconut suntan oil? Whatever sets off those waves of homesickness, we have you covered.
Every Friday, AGFG will highlight a restaurant, venue, or product from around the globe and this week we are heading to China:
Expect the unexpected at
New Golden Bowl Chinese Restaurant
on Lords Place in Orange. No visit to town is completed without a delicious meal at this retro-inspired dining destination, where a large model of Bumblebee from the Transformers greets guests, the walls are decorated with traditional artwork and authentic lanterns hang from the ceiling.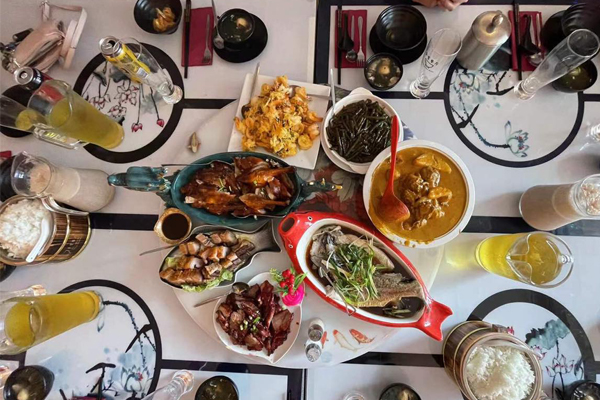 A must-have dish that reminds people of China:
Golden Bowl sliced steak, BBQ roast duck and Shun Tung chicken.
What restaurant features remind people of home:
Chinese style with our 16-metre-high LED dragon hanging from the ceiling, Bumblebee, Pikachu and a huge piano play at your feet and lots of traditional artwork and lanterns.
Why dining here helps guests feel like they have hopped on a plane back to China:
Our restaurant is full of features and characteristics for a fun dining experience.