We all have special memories of home…as a multi-cultural nation, Australia embraces many different ethnicities, who have chosen to make this country home.
With the global pandemic curbing not only international travel but also preventing us from travelling interstate to visit family and friends, we have all had to make sacrifices.
What evokes memories of home for you? Is it the smell of fragrant tropical flowers, an Indian curry simmering in the kitchen, or the aroma of coconut suntan oil? Whatever sets off those waves of homesickness, we have you covered.
Every Friday, AGFG will highlight a restaurant, venue, or product from around the globe and this week we are heading to the rice paddies of Indonesia:
Ria Ayam Penyet – founded by Ibu Ruth – is a family-owned restaurant, which has been humbly serving true Indonesian food across South-east Asia for decades. Beginning the first humble step into Australia at
South Melbourne
in 2013, Ria Ayam Penyet now has restaurants in
Dandenong
,
Noble Park
,
Preston
,
Randwick
and
Coorparoo
.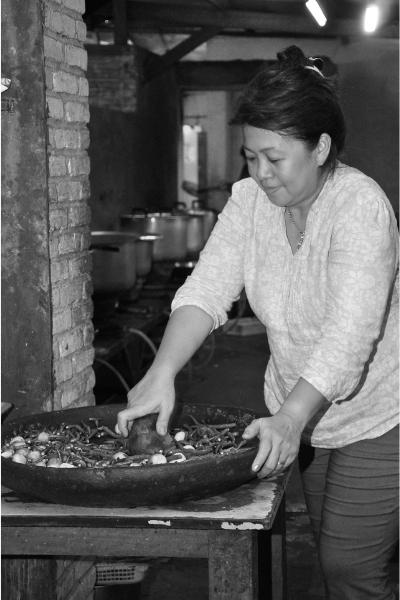 Founder of Ria Ayam Penyet, Ibu Ruth.
With no compromise on flavour and spices, staying true and authentic from the beginning, these restaurants deliver delicious Indonesian fare to tempt all tastes.
Why should you visit Ria Ayam Penyet? Here are three good reasons:
A must-have dish that reminds people of Indonesia:
Ayam penyet (smashed chicken, slow-cooked for two hours) with sambal balacan, sayur asem (tamarind vegetable soup) and steamed jasmine rice. Soto ayam (turmeric chicken soup) and gado gado (Indonesian salad and peanut sauce) are also popular choices.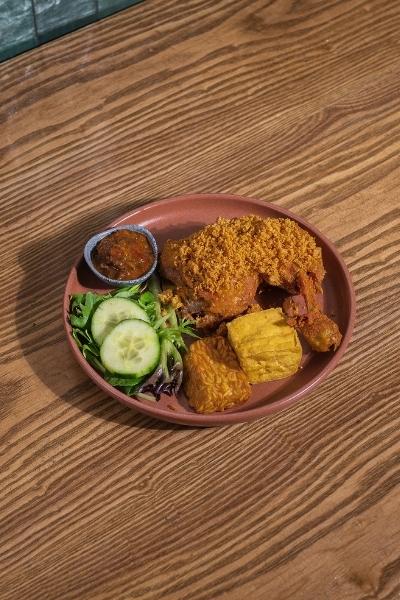 Ayam penyet smashed chicken, slow-cooked for two hours.
What restaurant features remind people of home:
Bahasa Indonesian ambience in the background.
Why should Indonesians in Australia come to your restaurants:
"Indonesia is not as far as you think."