By Leigh O'Connor.
Every good restaurant – particularly those with an AGFG Chef Hat – has a dedicated Sommelier taking care of a carefully curated wine list to accompany the menu.
Who better to ask what's trending in the vino world right now than these knowledgeable wine buffs? Today we launch our new 'Wine of the Week' series, where we will highlight a particular wine on the radar of restaurants around the country.
Today we have four recommendations for consideration to get the wine glass rolling:
For more than 19 years, Emma Farrelly's passion for the wine industry has produced award-winning wine lists across top venues in Perth, including 17-hatted
Wildflower
restaurant at COMO The Treasury.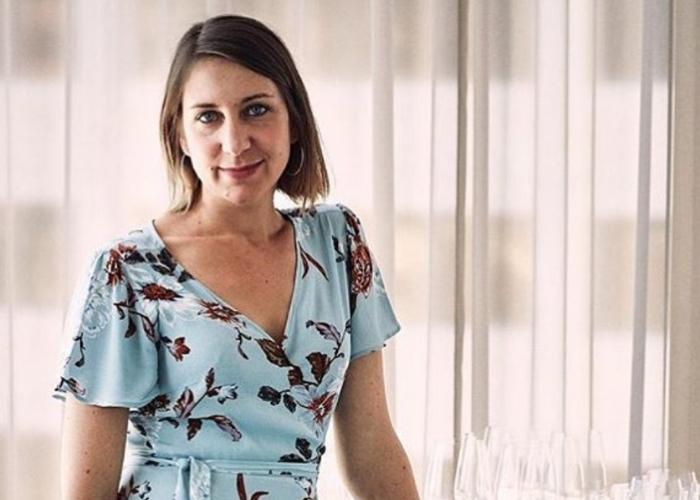 Emma Farrelly from Perth's Wildflower recommends a Margaret River drop.
"Every vintage of this wine has subtle changes (including the time on skins and varietal blend) and is very reflective of time and place in the vineyard," Emma says. "The skin contact gives this wine plenty of texture and structure, which makes it a lovely complement to the style of food at Wildflower.
"I love that Amber showcases the diversity that one of Margaret River's most popular blends can achieve."
With stunning views from every table, 13-hatted
Jonah's
restaurant in Whale Beach is the place to head to while away a lazy afternoon on the terrace with an ice-cold glass of vino. Looking after the wine list is Head Sommelier Niels Sluiman, who came to Australia after working in Europe and the UK.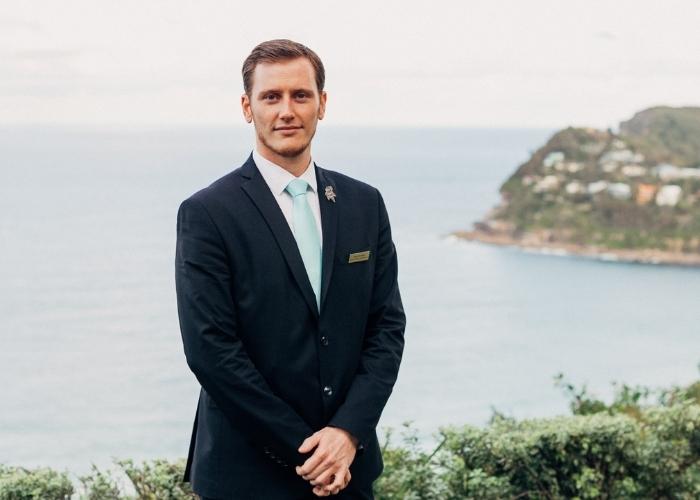 Niels Sluiman looks after the wine list at Jonah's in Whale Bay.
Niels recommends
Gentle Folk 'Village' Chardonnay
from an amazing family winery located in the beautiful Basket Range in the Adelaide Hills. The winery's journey began about 10 years, producing small-batch wines with extreme precision and subtlety.
"I would refer to this as a modern Chardonnay, which showcases a great balance between ripe fruit and fresh crunchy acidity," Niels says. "This drop is a perfect match for grilled prawns and lemon bisque, or even coral trout with butter and capers emulsion.
"My relationship to these wines started three years ago during a blind tasting with a colleague Sommelier. I was just amazed by the elegance of the wines, plus incredible character! Since then, I always try to share my past experiences with restaurant guests."
Luis Buchan, Sommelier at 13-hatted
The Paddock
restaurant in Beechmont, grew up in Mexico and has spent years working all over the world, trying many interesting wines. He is especially fond of cool climate Australian wines because they were a fascinating novelty to him when he first arrived in this country.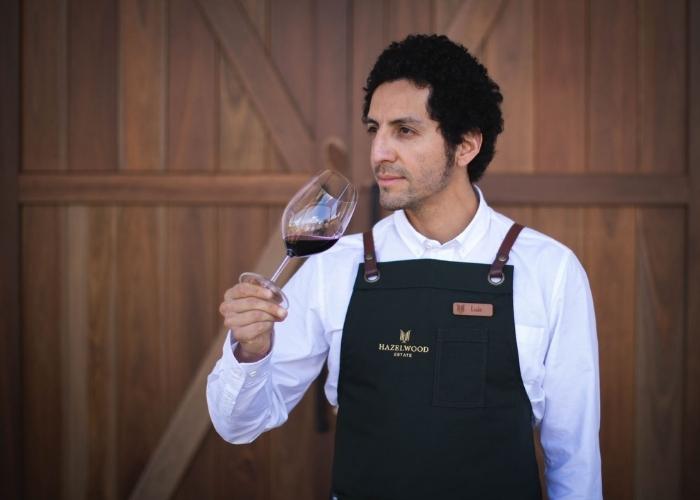 Botanist by day, Sommelier by night…Luis Buchan from The Paddock restaurant.
A botanist by day (with a specific expertise in wattle), Luis makes the most of his wine passion as a Sommelier by night. He recommends trying
Marco Lubiana Lucille Vineyard Pinot Noir 2020
, which is a low yielding biodynamic Pinot that exhibits a fantastic balance of fruit concentration, a juicy acidity, fine tannins and a complex bouquet.
Marco Lubiana is part of an Italian wine-growing family that has been active in the industry since the late 1800s, with Marco starting his own label while still working with his father at Stefano Lubiana Wines.
Alan and Kathrin Varney have joined forces with
Varney Wines
and 13-hatted
Victor's Place
restaurant to provide the ultimate dining destination in Old Noarlunga. Alan built his winery alongside his wife's restaurant and collaborates with Executive Chef Chris Bone to ensure guests receive a very special experience featuring Chris' dishes and Varney wines.
"We are offering a wine pairing to accompany our three-course menu and from dish development through to long sessions deciding on what pairings work best, the balance of flavours is central to our focus," Alan says. "Every now and again, we hit upon a pairing that approaches perfection."
When Chris unveiled his latest entrée of hot smoked free-range pork and chicken sausage, with fig and red wine onion jam, it was paired with
2021 Varney Wines Adelaide Hills Chardonnay
and the result blew everyone away.
"The very subtle oak in the wine from wild fermentation in seasoned burgundy coppered barriques melded with the smoky-sweet flavours of the sausage. The tight acid line of the wine, made in a very modern Chablis-style, cut through the richness of the dish. No flavours competed for attention and they all stood tall in perfect balance."
For more wine recommendations, every Thursday AGFG will pour a 'Wine of the Week'.