By David Ellis fromvintnews.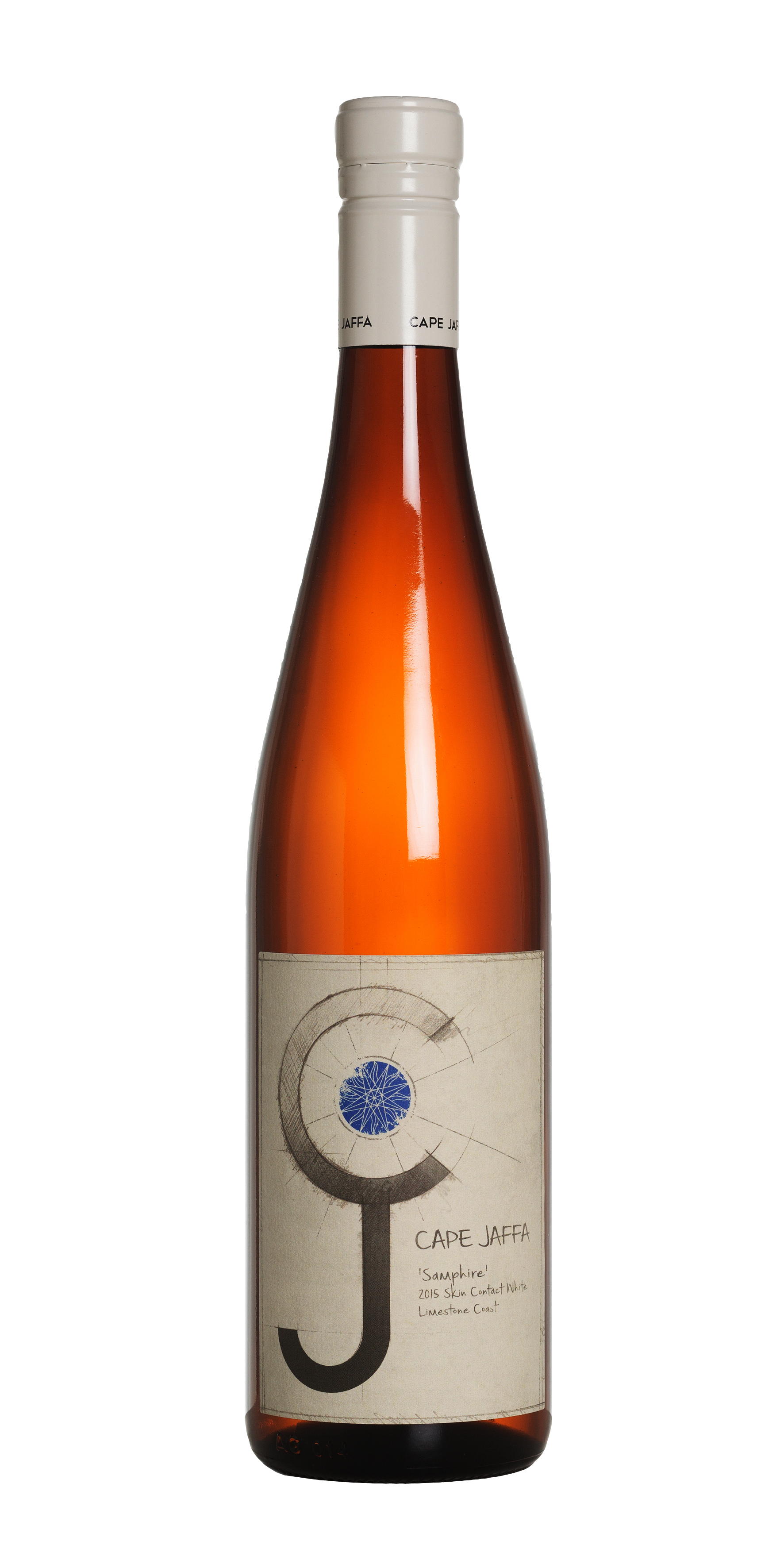 If you have a sense for adventure in your pursuit for wine drinking enjoyment, a particularly intriguing drop to search out was just released under a Samphire label by Cape Jaffa Winery on South Australia's Limestone Coast.
We say intriguing because while predominantly Chardonnay with a little Gewurztraminer and Viognier, this one was made more like it was a red than a white, including not only unusually fermenting the fruit on skins, but doing so for six months… something that its makers Derek and Anna Hooper say "called for courage and patience."
The Hooper's were inspired to create this unique wine after seeing such drops on a visit to Georgia in Europe, and took a largely traditional Eastern European approach to its making on their return home. That effort has rewarded them well, as this is a lovely medium to full bodied wine with lots of mouth-feel and a relatively soft finish.
With its suggestions of tropical fruit flavours, it's also a white you can match up with foods normally paired with reds, Derek and Anna suggest to opt for duck that's not too spicy, a chicken liver parfait, or a rich stock-based lobster bisque. Pay $29, and if you've any problems locating it check outwww.capejaffawines.com.au.
One to note: Tim Adams and Brett Schutz, winemakers at the Clare Valley's Mr Mick Wines, have released a 2016 Rosé that Mr Mick himself (the late and legendary Mick Knappstein who had a great passion for Rosé,) would be more than delighted with.
As this one's been made in the style Mick Knappstein enthused over – fresh, easy-drinking and in his words "for everyone to enjoy," it will do perfectly with food and at the same by itself as an aperitif.
With subtle apple, raspberry and strawberry fruit flavours and nice fresh acidity, this is a Rosé that will complement Asian dishes, or any other foods with a little spiciness. Pay $17, and while enjoying this one raise your glass to the late Mr Mick.