Go Boutique this Father's Day.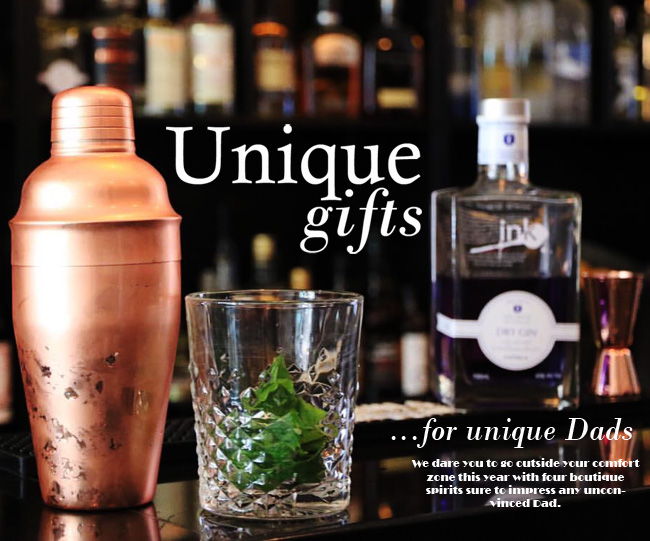 If your Dad enjoys a tipple and a nip, then sit back as we do the ground work for your gift searching this Father's Day. A unique Dad is hard to buy for, you can be forgiven for repeating gifts year after year, as there is security in familiarity, but we dare you to go outside your comfort zone this year with four boutique spirits sure to impress any unconvinced Dad.
Nestled on the east coast of Australia, somewhere between the Pacific Ocean and Gondwana rainforest lies a small distillery where the beautifully hued Ink Gin is made. The gin is distilled with a blend of traditional Australian and exotic ingredients before being infused with the petals of a curious flowering legume with colour changing properties.
The flavour of juniper is complemented with native lemon myrtle, Tasmanian pepper berries and sweet orange. Ink's crisp finish has undertones of coriander, cinnamon, cardamom, elderflower, oris and liquorice root.
Hellyers Road | Pinot Whisky,Purchase Here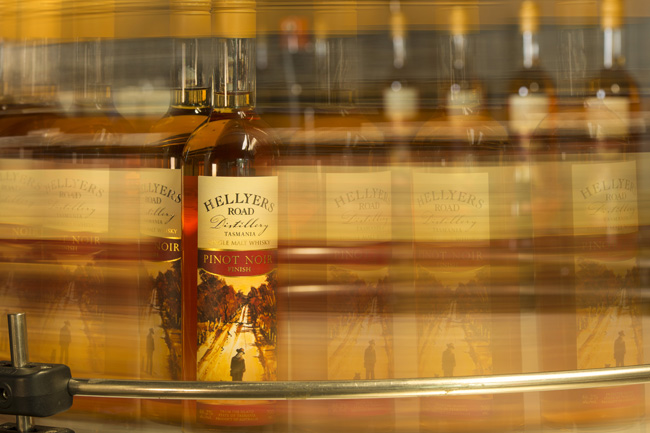 Located in stunning farming country on the outskirts of Burnie, Hellyers is Australia's largest boutique distillery, creating some of the world's best whisky from pure Tasmanian ingredients and drawing annual crowds of over 30,000 people.
Matured in American oak and finished in French oak barrels (formerly housing premium Pinot Noir) for another six months, Hellyers' Pinot Whisky is making headway in the world of whisky as it was awarded the Best New World Whisky in 2013 at the Whisky Live Paris blind tastings as well as the Global Whisky Master - Super Premium award in 2015 at the Global Spirits Master Awards (UK). The palate is immediately abundant in citrus fruits, lemon and orange, with a sweet and gentle layer of pepper and spice that lingers like a Pinot Noir only knows how and as one of the World's Ten Best Value Whiskies, as awarded by Spirits Business magazine in 2015 (UK), it only makes sense to add it to the list this Father's Day.
Young Henrys | Noble Cut Gin,Purchase Here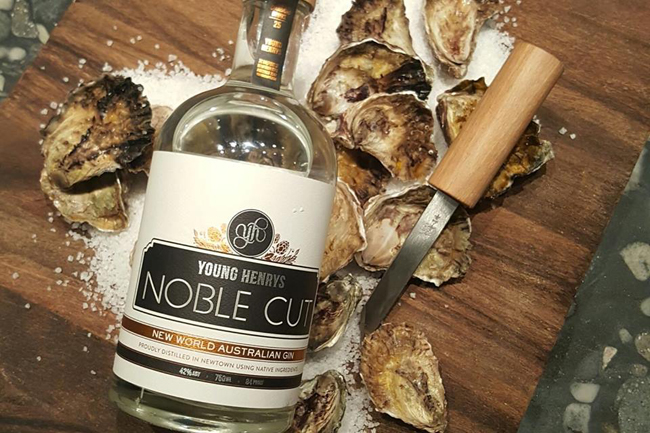 Mingle with brewers, touch the malt, smell the hops and taste beer straight out of the tank at Young Henrys Brewery on Wilford Street, Newtown. Delving into the world of distilling in 2014, Young Henrys has produced a gin with a base of 100% grain with no additives, adjuncts or agents.
Young Henrys' Noble Cut is a new world Australian gin, introducing techniques and flavours from both brewing and distillation. Their handmade, 100% wheat spirit is cut from the grain up and infused with hops, the noblest botanical. With a youthful contempt for gin's British heritage, Young Henrys offer a unique expression of quintessential Australian botanicals including bush tomato, pepperberries, locally-grown Sencha green tea and Enigma hops.
Established in Perth, the Australian vodka distillery produces a special blend of vodka made exclusively from natural Australian resources. Combining deep spring waters from ancient springs, Queensland sugar cane and a secret triple filtration system incorporating native charcoal, the result is a smooth, silky product infused with elegant citrus and herb notes that is regarded by many as the best vodka in the Southern Hemisphere.
So whether its whisky, gin or vodka that your Dad enjoys, be sure to treat him to something unique this Father's Day, and when you do, check out our cocktail recipeshere.