Multi-award-winning gin and vodka distiller
Underground Spirits
Australia is proud to announce its limited-edition Star of the Season 2023 Christmas Collection that reimagines its signature gin and caramel vodka as bespoke, personalised gifts.
Underground Spirits Australia CEO Claudia Roughley says: "What better time to enjoy a gin and tonic or a cocktail with family and friends than during the festive season? Our Star of the Season series of personalised bottles and cocktail packs is the ideal gift for those hard-to-buy-for people, offering a thirst-quenching revelation and celestial cheer all in a glass."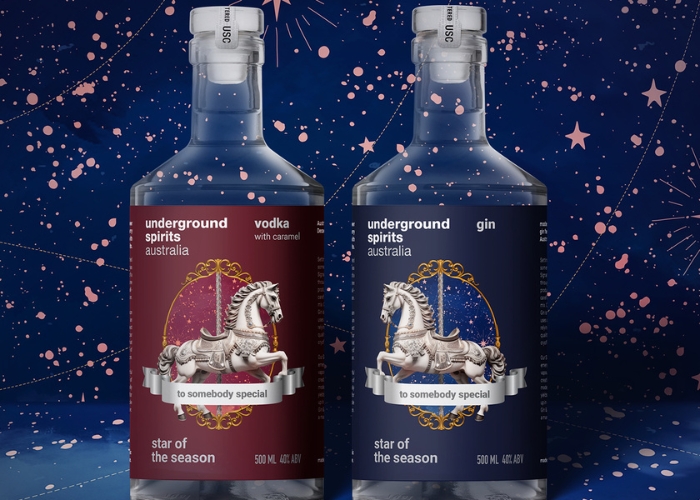 The Star of the Season is the one star that outshines them all and it will now illuminate your festive moments as the perfect accompaniment to your holiday table. For a limited time only, Underground Sprits can add your loved one's name to a special Christmas bottle of
signature gin and/or caramel vodka for just $79 per bottle or $150 as a set, creating a one-of-a-kind gift that's both personal and unforgettable.
It's the same award-winning spirits you already know and love with a festive twist that will make your magical holiday moments extra special.
Order your Star of the Season personalised bottles and cocktail packs now, as orders will close at midnight on Saturday, December 3. To learn more about Underground Spirits Australia, visit:
www.undergroundspirits.com.au