By Leigh O'Connor.
When you are a sports fanatic like myself and get the opportunity to taste test one of Australia's greatest cricket heroes' wine the answer is a no-brainer.
Ricky 'Punter' Ponting is a personal favourite – although I have to confess that cricket really isn't at the top of my list of must-watch action – and each drop from the
Ponting Wines
range reflects Ricky's life, carefully crafted to ensure flavour, structure and complexity.
Ponting 366
is the pride of the collection, an extraordinary wine that celebrates Ricky's extraordinary career – a testimony to 168 tests, 13,378 runs and 41 magnificent centuries.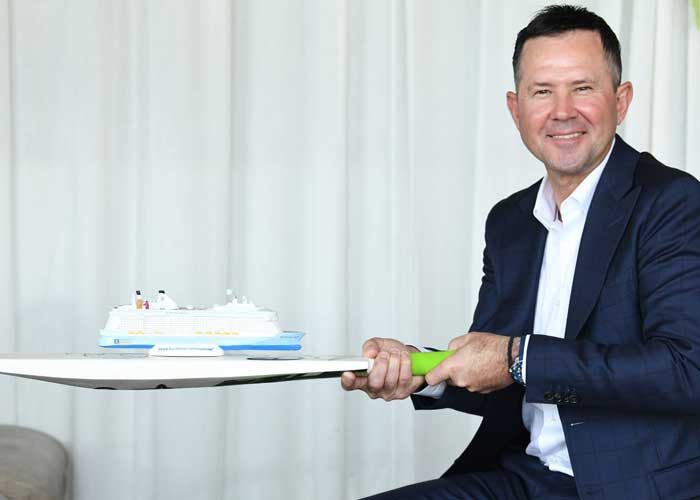 Recently uncorking an exclusive partnership with
Royal Caribbean
, until April 2024 wine lovers and connoisseurs can raise a glass of hand-picked Ponting rosé, red or white wine on getaways from Brisbane and Sydney.
In 2019, Ricky, his wife Rianna and winemaker Ben Riggs launched Ponting Wines, which is a celebration of their commitment, dedication and achievements in their chosen crafts.
The
Tasmanian Chardonnay
and
Mowbray Boy Pinot Noir
are born from Ricky's love of his home state, acknowledging his family heritage and formulative years at the Mowbray Cricket Club as a child protégé, who would one day captain his country.
Here at AGFG, our red wine enthusiasts loved this drop – Ricky and Ben travelled Tasmania, including the Tamar Valley near where Ricky spent his youth, to personally select the grapes for this wine. It has characteristics of savoury, spicy red cherries, an unctuous palate with bright crunchy fruit, savouriness and dripping with ripe strawberries.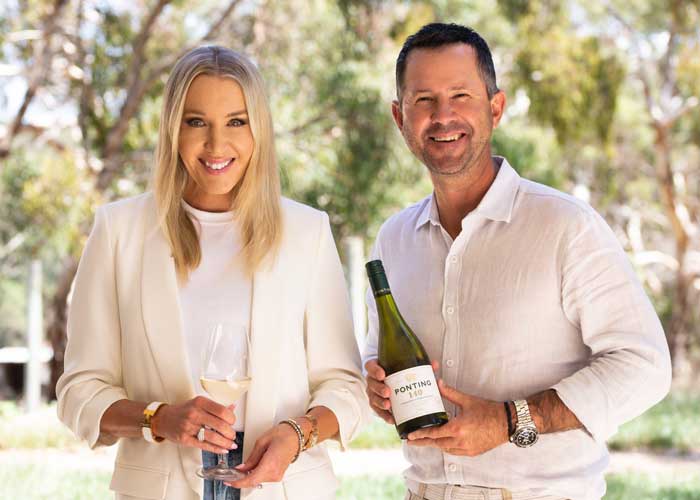 This is a fine, elegant wine that can be enjoyed now, with enough structure to cellar for up to 10 years.
Personally, I love an ice-cold glass of rosé on a hot Summer's day and Ricky's
Rianna
doesn't disappoint. It could be said this drop is a labour of love, delightfully refreshing with the light pink hue of many popular French Provence rosés.
"Since we first met, Rianna has been very influential in broadening my exposure to wine," Ricky says. "Together we share a passion for wine and like most, we both enjoy relaxing on a weekend afternoon together with a glass of wine."
Expect an elegant, gently perfumed and incredibly drinkable rosé delivering mouth-filling flavour with a crisp finish. It beckons you to have a second…maybe third…glass.
If you want to cruise with a glass of Ponting, click
here
.