By Leigh O'Connor.
One thing Port Douglas Chef Andy Gray really enjoys is being invited to a friend's house for dinner.
While it may be a little daunting for his friends having the owner and Head Chef of
Wrasse & Roe Seafood Restaurant
at the table; Andy says he is never there to critique the food, simply to enjoy the experience of the night and company.
Andy opened Wrasse & Roe on Macrossan Street last year during the pandemic. Nestled in the Coconut Grove Building, guests experience all FNQ has to offer while chilling out on aqua banquette seating beneath vibrant wall art indoors, as statement pendent lights cast a warm glow over dark wood table settings; or dine alfresco under market umbrellas as balmy breezes rustle overhead palm trees.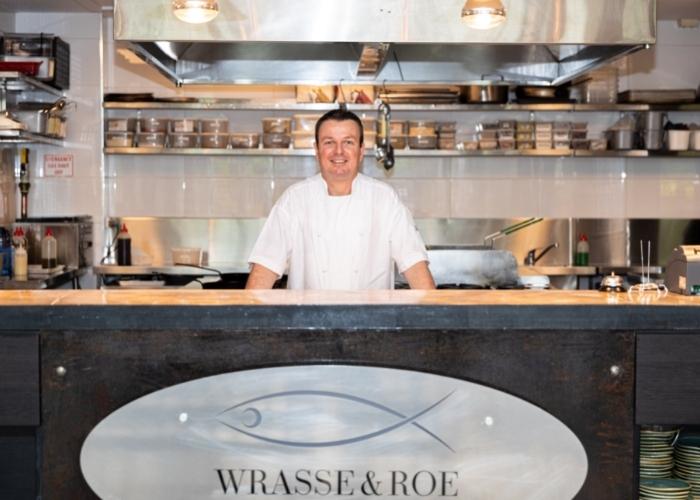 With an extensive history in the kitchen at some of this country's top restaurants, Andy opened his first solo venture – bel cibo – in Port Douglas in 2009 and found great success, before a flood in the apartment above resulted in the restaurant's closure in 2020.
"That inspired me to open Wrasse & Roe in 2021 – this is where I am today, still on the pans and loving life in the kitchen (most days)," he tells AGFG.
The past 12 months of COVID have shown Andy there is a massive shortage of skilled and unskilled staff in Australia, which needs attention to make sure restaurants are able to meet diners' high expectations.
"We need the Government to open working visa accessibility more easily to Commonwealth countries so we can start filling these positions and delivering on guests' expectations better."
Dining at Wrasse & Roe is a seafood lovers' dream – think plump Smoky Bay oysters, vibrant coral trout, tender calamari and Queensland mud crab, served with chilli or Singapore-style.
"When the mud crab goes up onto the pass, being an open kitchen everyone's eyes light up," Andy says.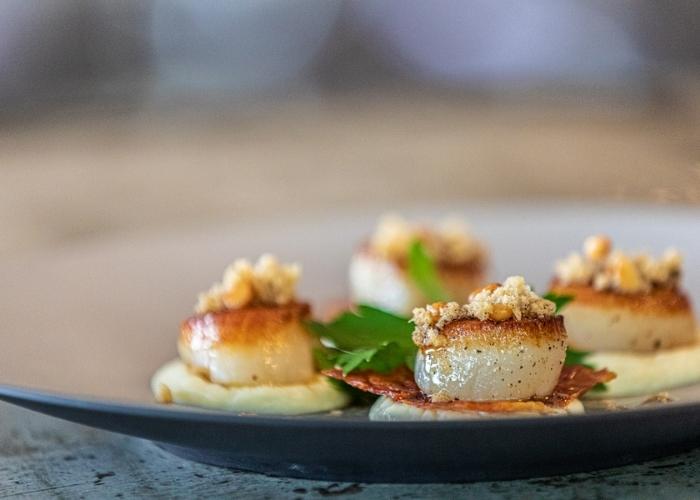 It is his recipe for
sea scallops, cauliflower purée and beurre noisette
that Andy shares as an ideal starter to any Easter feast. These little seafood gems are lightly seared, then placed on creamy cauliflower and truffle oil purée and crispy pancetta, with burnt butter and lemon sauce spooned over the top.
Andy defines his style as clean flavour marriages between the finest local ingredients and says what he loves about the hospitality industry is that someone can always teach you something new – you'll never know it all.
Just don't put things back in the wrong place in his kitchen – he is obsessive-compulsive about everything going back in exactly the same spot!