Travellers to Australia are very fortunate to experience some of the best, natural landscapes the world has to offer but not many know where to find our hidden gems. Whether you're a tourist, backpacker, worldly traveller or locally home grown, there's something for everyone - a burnt Ayer's rock sunset, a dolphin to swim alongside and a Reef so Great you won't find any Barrier to be awestruck.
The trick is not missing out on the countless hidden treasures Australia has to offer. We surveyed the entire circumference of Australia and have chosen our top 10 hidden destinations and experiences that should be added to your bucket list.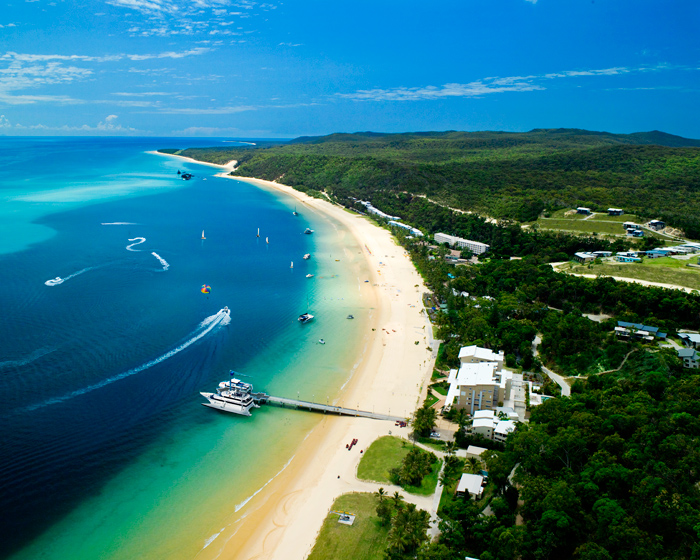 Tangalooma Island Resort, QLD
Adventurers eat your heart out. Pull out your pen and check off feeding wild dolphins, snorkelling amongst abandoned ship wrecks, quad biking along expansive sandy beaches and wearing that khaki you've always wanted to on your very own desert safari – because that's everything and more that you will experience on your visit to Tangalooma Island Resort. Jump on a short 75-minute ferry ride from Brisbane and let your breath be taken away by the island's pristine turquoise waters and wide-ranging landscape. Whether you're travelling alone, as a family or with a friend, the activities and views are endless. See more here.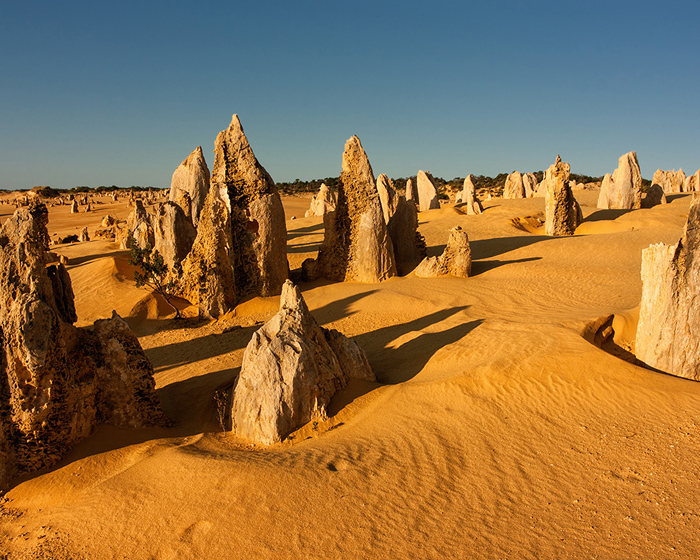 Nambung National Park, WA
When history and nature combine, they give you 17,487 hectares of limestone pillars looking down to the earth from almost five metres. The formations emerged from the sands beneath almost 30,000 years ago and has become Nambung National Park's major natural attraction known as 'The Pinnacles.' Formed between the Coral Coast Region of Cervantes and Jurien Bay, there is also an array of native animals and bird life which have called the habitat their new home.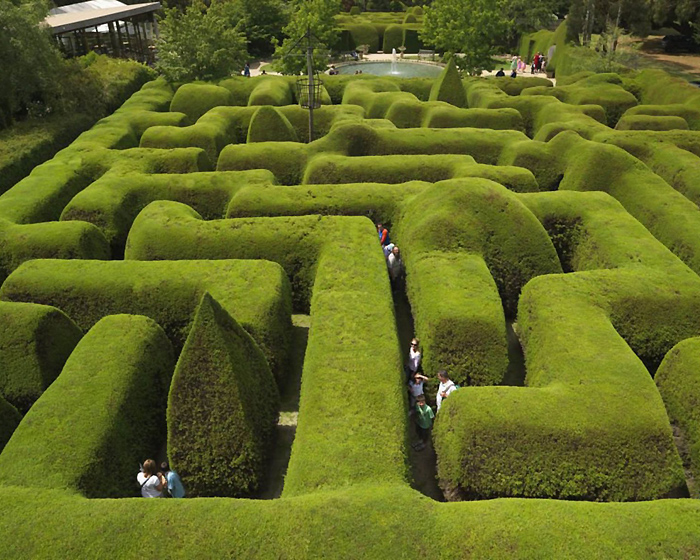 Ashcombe Maze and Lavender Gardens, VIC
Have you seen the Labyrinth movie? Channelling David Bowie in our hearts, you can bring the film to life and experience a real-life hedge maze located in the heart of the Mornington Peninsula. The Ashcombe Maze and Lavender Gardens is Australia's oldest and most famous hedge, covering over 25 acres of land. Spanning up to three metres high, you will be exposed to a maze formed from roses and another labyrinth flowering yearly in Lavender.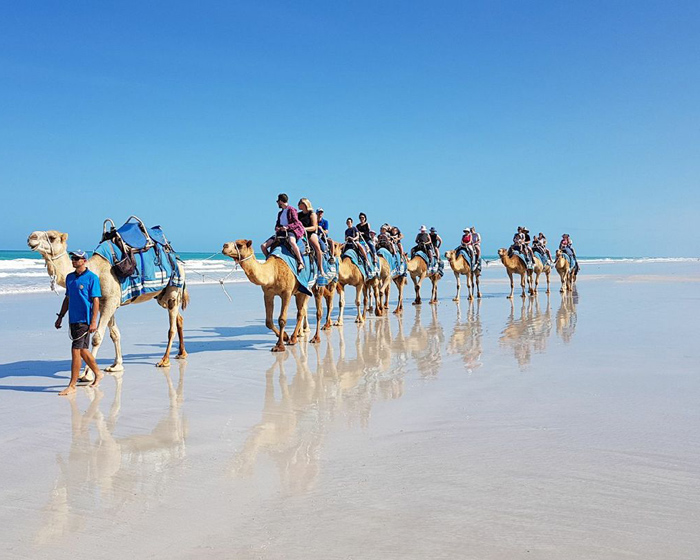 Cable Beach, WA
Riding camels into the sunset may seem like a celebrity venture, but Cable Beach makes it an adventure for every traveller. Stretching over 22km of white sand, Broome is famously known for the opportunity to book a beach camel ride at sunrise or sunset, surrounded by crystal blue waters and gorgeous red ochre cliffs that set the scene like one from the movies.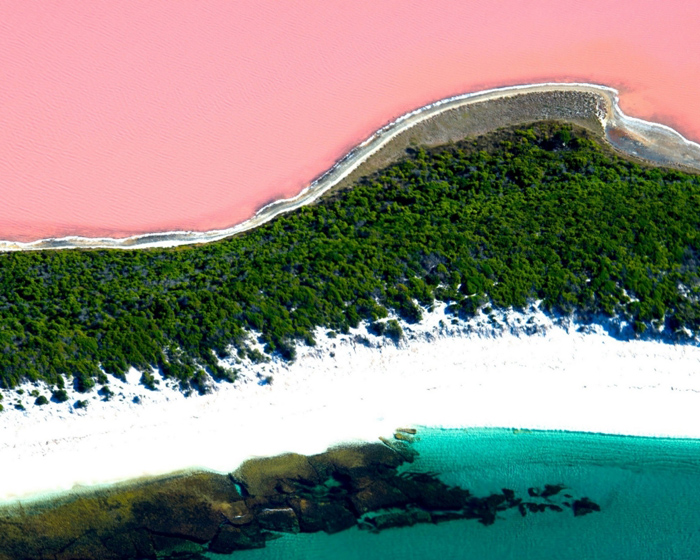 Lake Hillier, WA
Just like any other lake, only pink! Australia is home to one of the most unusually beautiful lakes, Lake Hillier, which is coloured bubble gum pink across its expansive surface. Science tells us there's quite a few theories behind its vibrant hue but the coolest part is that it keeps its colour when captured in a bottle or cup! The best way to take it all in is by flying overhead but you can also visit the landmark by boat and it's definitely one you need to lay your eyes on.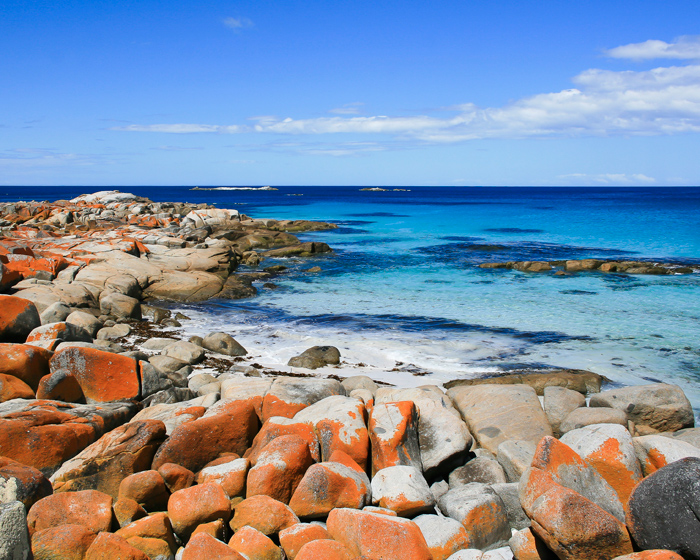 Bay of Fires, TAS
Over 240 years ago, Captain Tobias named the orange lichen-covered boulders after Aboriginal Fires and to this day, the Bay of Fires still ignites a flame of wonder from visitors to the site. Set amongst white sand and clear waters, the Bay is located between Binalong Bay to Eddystone Point and is best explored by foot. This unknown Tasmanian beauty also hosts a myriad of local wildlife to add to its charm.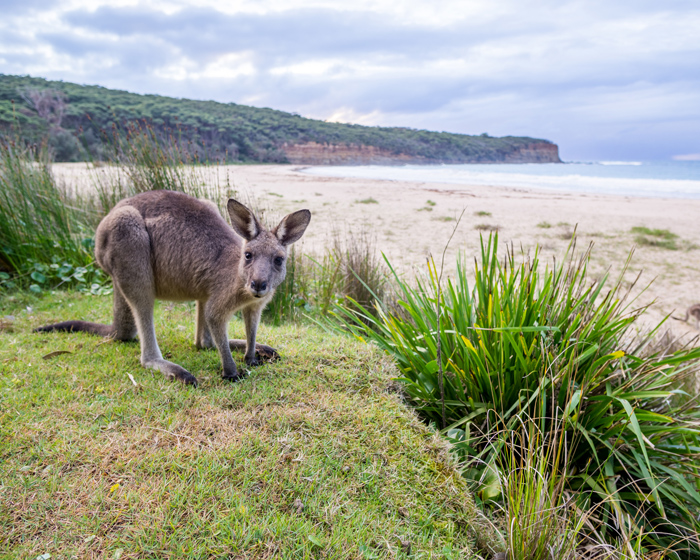 Pebbly Beach, NSW
Tucked away along the New South Wales coastline, Pebbly Beach is an untouched hidden escape perfect for a camping getaway with friends and family. Boasting beautiful beaches and numerous bushwalking tracks, there are plenty of active and leisurely activities for the young and older travellers. Whether you're travelling alone or with a family pack, you will never be lonely because Pebbly Beach is home to a few of Australia's friendlier animals, kangaroos.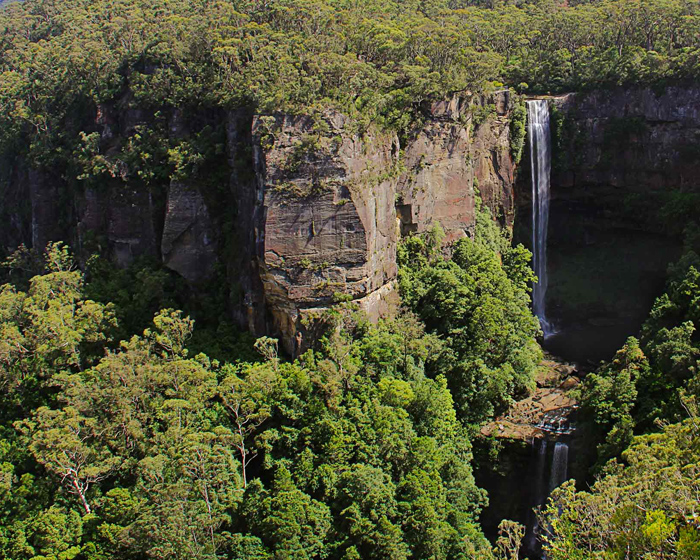 Belmore Falls, NSW
Chasing waterfalls is all worthwhile when you are rewarded with three plunging waterfalls located 552 metres above. To build the anticipation, lace up and set the pace on a 6km hike south of the town of Robertson to Belmore Falls and enjoy the fresh, natural air before opening up to stunning views at the peak of Kangaroo Valley.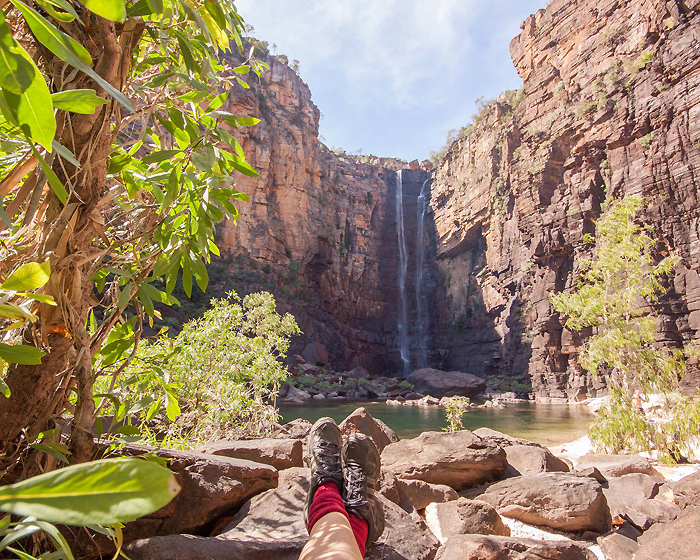 Kakadu National Park, NT
Love camp fire stories? Well Kakadu National Park has a big story to tell. Among an incredible history and important cultural stories conveyed in Aboriginal Art, the ancient land also has fantastic opportunities to explore wetlands, rivers and mighty waterfalls. Pick up your binoculars and observe the Park's exotic birds and wild crocodiles in their natural environments. Whether you want to do, see or learn more about the World Heritage Listed site, there is no shortage of opportunities available.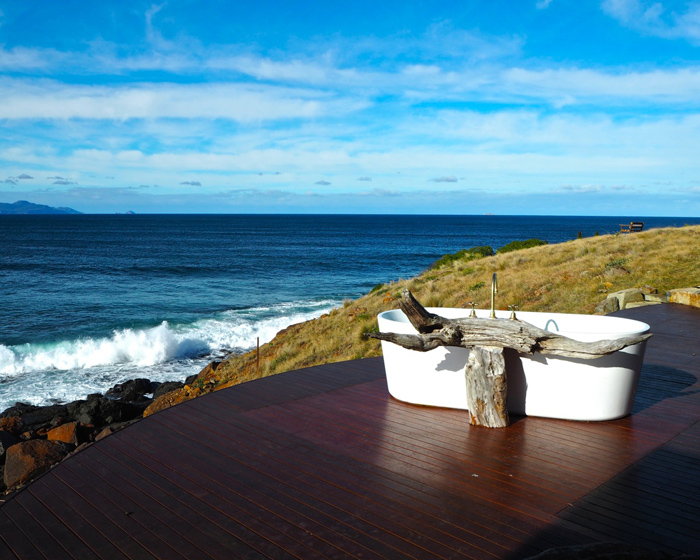 Thalia Haven, TAS
Go off the beaten track and put your feet up in a tub overlooking the ocean. This is not a drill, this is Thalia Haven. To unravel this hidden gem further, you will be greeted with a private wooded peninsula set on 130-acres of private views and golden sunsets over Great Oyster Bay. Travellers will be able to see the Tasmanian East Coast in all its glory in a dream turned reality retreat only a short trip from Hobart airport.