"Fake food so perfect, it looks real; and the real food so perfect it looks fake. In Tokyo, how can anyone ever know what to eat?" – Tim Anderson.
If you've ever been to Tokyo, you'll know the story… restaurant and bar street windows boasting row upon row of plastic examples of the dishes on offer. It looks good enough to eat and when the real thing arrives at your table, it is!
There's just nowhere quite like it, Tokyo is one of the most exciting places to eat on the planet. Chef, food writer and UK MasterChef champion Tim Anderson discovers the incredible food of this city in his new book 'Tokyo Stories.'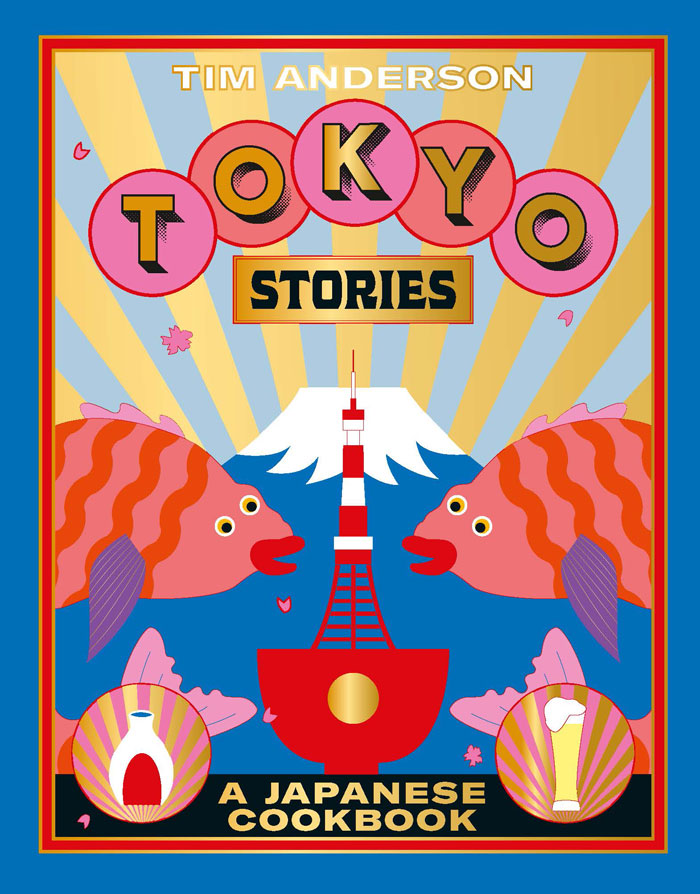 This is a journey through the boulevards and backstreets of Japan's capital, via recipes both iconic and unexpected. From subterranean department store food halls to luxurious top-floor hotel restaurants and all the noodle shops, sushi bars and yakitori shacks in between, there may be no other city so seriously saturated with delicious food.
Born and raised in Wisconsin, Tim studied Japanese food culture at university and lived in Japan for two years. After moving to London, he won UK MasterChef in 2011 which catapulted him to being one of the country's prominent voices on Japanese food.
Tim's restaurant Nanban opened in Brixton in 2015 and he is also the author of best-selling cookbook 'Japan Easy.'
In this new recipe collection, he takes inspiration from Chefs, shopkeepers and home cooks to showcase both traditional and cutting edge takes on classic dishes like sushi, ramen, yakitori and tempura. Also included are plates which take their origins from abroad, such as Japanese interpretations of Korean barbeque, Italian pizza and pasta, along with American burgers and more.
This food tour of Tokyo is tackled from the ground up, with chapters broken down into: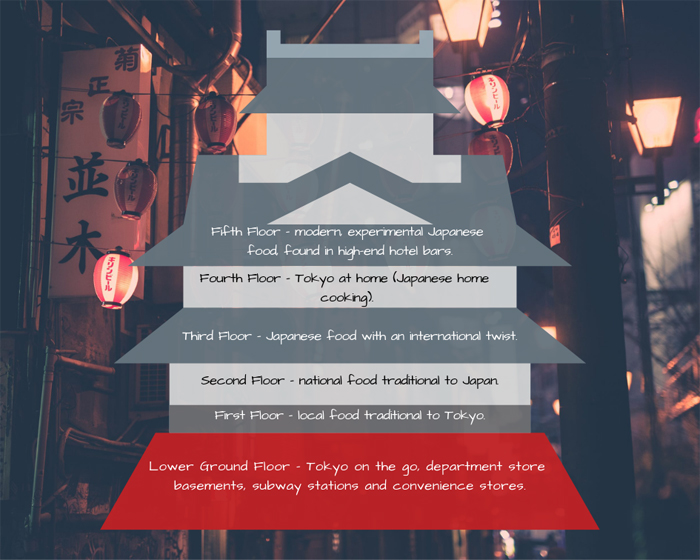 From the lower ground floor comes Tim's recipe for curry pans – katsu curry doughnuts that have been around for nearly a century.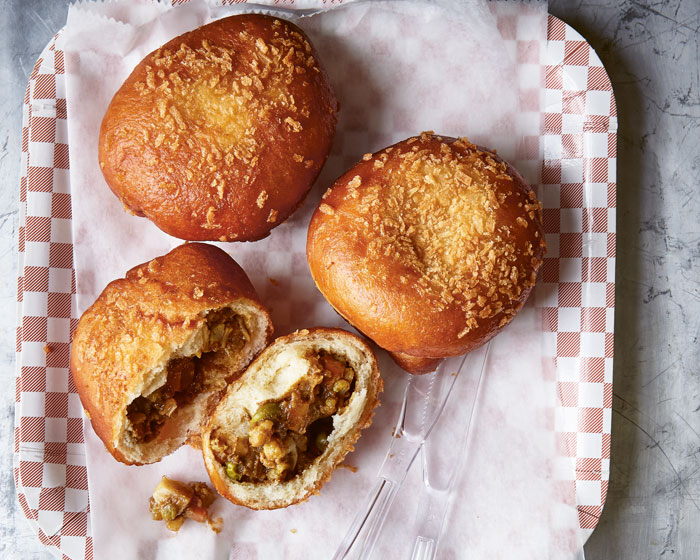 "If something on a London restaurant menu was described as a katsu curry doughnut, it would be a rather novel thing," Tim says. "In Tokyo, just such an item has been around since 1927, when a baker called Toyoharu Tanaka began selling filled and fried Western bread and it is likely kare pans were born from this.
"Today curry pans are ubiquitous – every conbini (convenience store) sells a decent version and they even appear in Japanese lunches – you can also get very nice ones, made by bakers or curry restaurants."
Tim says it is best to make the curry filling the day before, so it can be thoroughly chilled.
Much of Japanese culture has direct, traceable roots to China; everything from religion and orthography to tea bowls and noodles. One of the most interesting examples of the positive cultural exchange between the two countries is ramen – a dish that in Japan many consider to be Chinese, but can also be found all over China, where it is sold as a distinctly Japanese meal.
Mapo ramen is a combination of traditional Chinese mapo tofu and Japanese ramen, a kind of culinary orphan that's delicious, which is all that matters.
This cookbook is also a storybook… giving an insight into Tokyo life from all levels and is beautifully presented with a vibrant blue and pink cover and pink gilding of each page. With easy-to-follow recipes, the home cook can replicate authentic yet achievable dishes without cutting corners, all set to the backdrop of stunning location photography.
This is an edited extract from Tokyo Stories by Tim Anderson published by Hardie Grant Books $39.99 and is available in stores nationally. Photo Credits: © Nassima Rothacker.