By Leigh O'Connor.
Did you know ravioli are also known as pregnant stamps? On Monday, March 20 we all get the chance to fill up on this fun and versatile pasta in celebration of National Ravioli Day.
Traditionally ravioli is made up of a filling sealed between two layers of thin egg pasta – imagine a small meatball tucked snugly inside two cosy layers of delicious dough. The filling can be anything from cheese to meat and the cooked ravioli are usually served in either a broth, or pasta sauce.
According to the Guinness Book of World Records, the largest round piece of ravioli ever cooked was made by an Italian restaurant in Volgograd, Russia in 2014; a whopping 109 cm in diameter, it took 4kg of flour, 40 eggs and two cups of olive oil to make, while 2.3kg of ricotta cheese and 4.5kg of spinach were used for the filling.
Life is about exploring pasta-bilities at Chef-hatted Broadbeach Italian restaurant
Orzo
, on Oracle Boulevard. Sister venue to Social Eating House & Bar, Orzo oozes sophistication from indoor and outdoor dining, ideal for soaking up the GC lifestyle at blond wood table settings, while checking out the action from an open kitchen.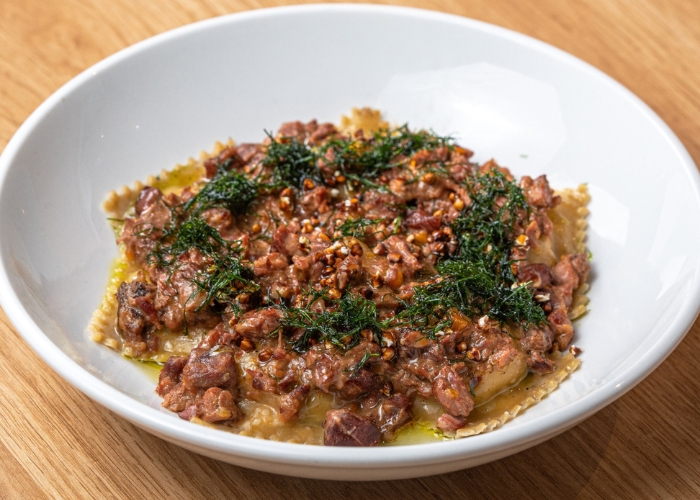 Visit on Monday and say buon appetito to ravioli with lamb ragu, potato, buckwheat and fried fennel, finish with a dessert of dark chocolate caprese cake, cumquat and mandarin sorbet.
Say ciao to pizza and pasta to feed the soul at
Casa-Nova Italian Restaurant and Bar
on Victoria Road in Gladesville. Featuring a sleek bar, big windows, mood lighting and art-covered walls, this restaurant is stylish enough for a romantic date and casual enough for a family dinner; take a seat at tables adorned with red and white checked tablecloths to discover a menu bursting with flavoursome Italian fare.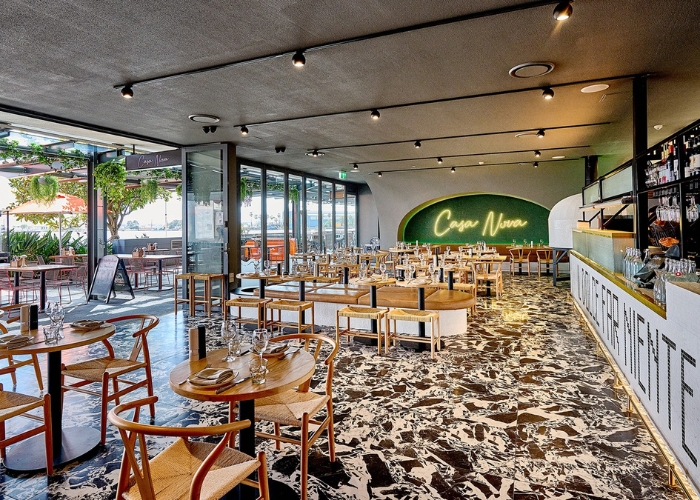 To celebrate on Monday, stop in for a starter of pan-fried prawns in garlic, parsley and Napoli sauce, served with garlic bread; before twirling a fork around burnt butter and sage ravioli topped with lemon zest and walnut.
Showcasing Italian-inspired handmade pasta and wood-fired pizzas that will surely set tastebuds tingling in anticipation,
Carboni's Italian Kitchen
is a popular Eureka Street establishment in Ballarat. Feel drawn at the first whiff of tantalising aromas, slowly released from the kitchen and take a seat beside a fire crackling away through colder months, warmed by surrounding rich tones of auburn and burgundy.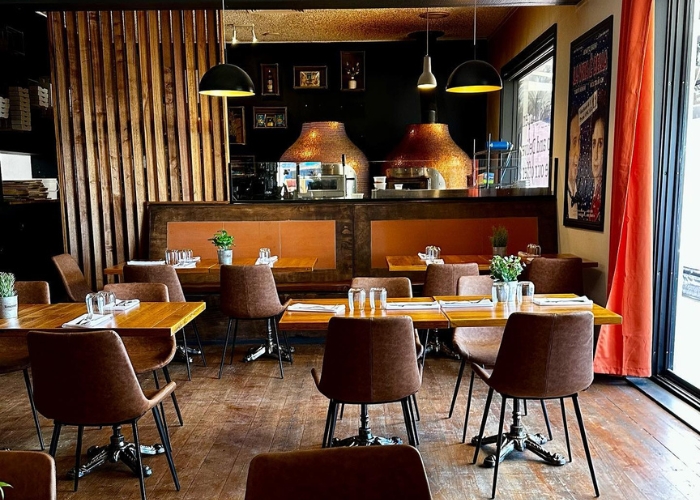 Fresh spinach and ricotta ravioli in roasted cherry tomato Napoletana sauce, topped with buffalo mozzarella, Parmigiano and basil is the only dish to celebrate with on Monday; finishing indulgently with a divine dolci of vanilla panna cotta, served with forest berries sauce.
Experience a slice of Venice in the heart of Hawthorn at
Vaporetto Bar & Eatery
on Glenferrie Road. Step through rustic aqua doors into a venue embodying old-school hospitality and an ambience filled with warmth, generosity and charm. Light wood cabinets and furniture blend effortlessly with white subway tiles and blue walls, while an abundance of natural light makes for a bright and breezy place to meet friends for a drink.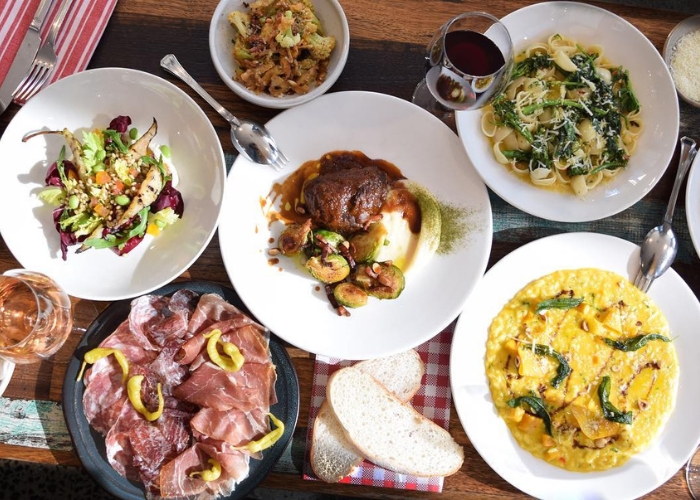 Celebrate any time of the week with fresh pumpkin ravioli, sage burnt butter, asparagus, pine nuts, currants, Parmesan and vincotto, then delve into Vapomisu – their own version of the Venetian classic, with espresso, mascarpone, spiced rum, cacao nibs and honeycomb.
Find authentic Italian fare paired with wine and cocktails to keep you coming back for more at
La Vineria By Noi
on Brunswick Street in Fitzroy. This trendy dining destination exudes a rustic vibe of exposed and whitewashed brick, statement pendents and shelves displaying an impressive range of vino to accompany gourmet pizza and pasta options, sure to tempt all tastes.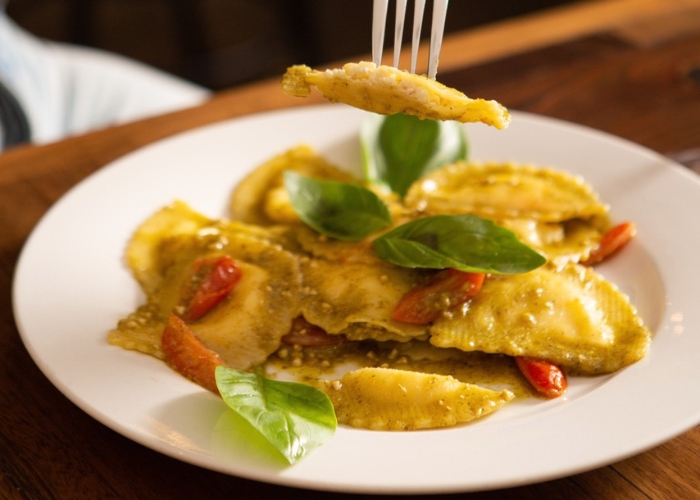 Ricotta and mozzarella ravioli, fresh cherry tomatoes, housemade pesto and shaved Parmesan sounds the ideal dish to enjoy any day of the week; or pick up a slice of calabrese pizza with nduja, hot salami, black olives and Parmigiano.
For more Italian dining destinations near you, click
here
.