Tell me one person who hasn't bought a box of chocolates in desperation for their partner on Valentine's Day…
Is it about satisfying someone's sweet tooth or is chocolate truly an aphrodisiac? Cocoa products have been historically considered an exclusive item… Aztecs thought it was their Gods' drink of choice; however, is it all subjective?
Whatever the reason, Valentine's Day is synonymous with chocolate and love, here are some deliciously decadent recipes you can easily make at home.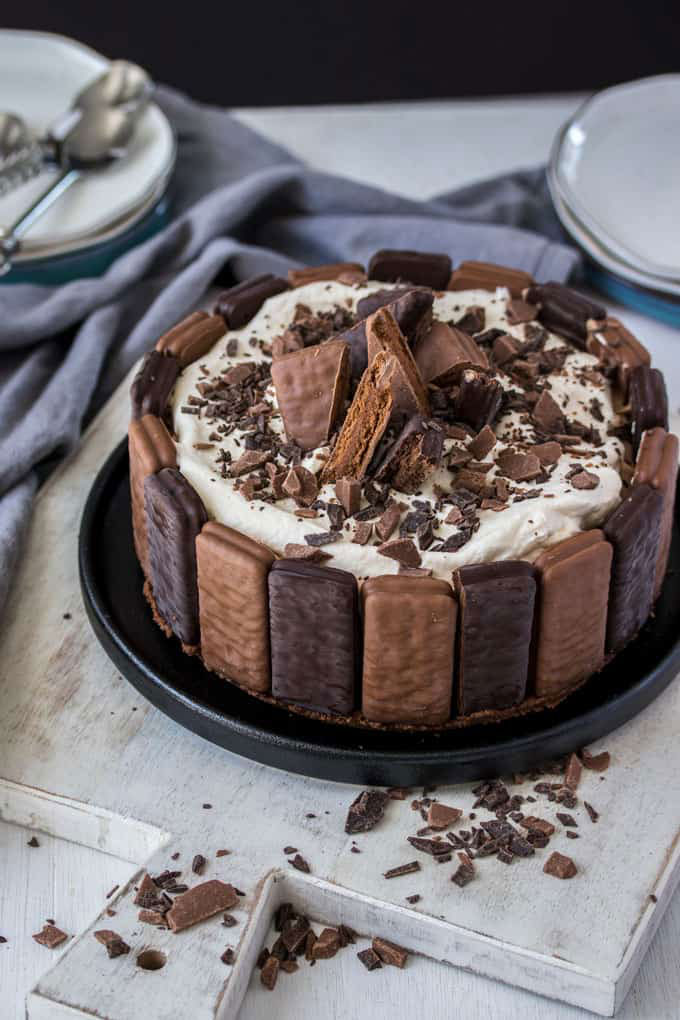 Photo by Marie from Sugar Salt Magic.
Tim Tams are one of our favourite chocolate biscuits – a unique combination of biscuit, cream filling and chocolate coating - it's an everyday treat that can be turned into an indulgent and seductive Valentine's Day dessert like this Tim Tam cheesecake.
Slices of the moreish biscuit are used for the sides of the dessert, while the filling is made from cream cheese, white and milk cooking chocolate and whipped cream. The cheesecake is finished with a packet worth of chopped Tim Tams and dusted with cocoa… if that's not a Valentine's Day aphrodisiac, we're cooked!
If anyone should know about the food of love it's Manu Feildel. This French Chef has stolen Aussie hearts time and again on My Kitchen Rules and other television cooking shows, with his seductive accent and good looks.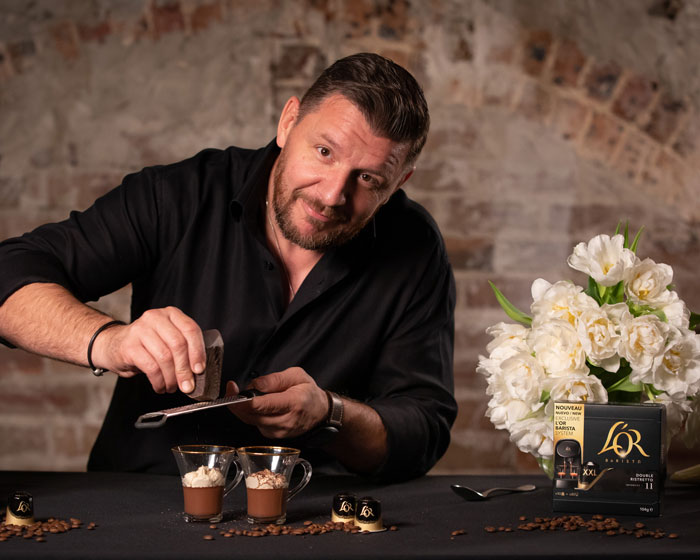 His recipe for chocolate and coffee mousse pots are the perfect blend of two loving ingredients, including a double shot of ristretto to amp up celebrations. The smooth mousse is created from dark chocolate, cream, egg yolks, milk and caster sugar and needs to be refrigerated for 2-3 hours, before the coffee cream is piped on top and finished with grated chocolate.
Just like a chocolate milkshake, only boozy! That's this recipe for bourbon chocolate milkshakes, sure to make sure everyone is in the mood come Valentine's Day. Alcohol and chocolate are a match made in heaven, just make sure there's plenty of food to soak up all the drinking action.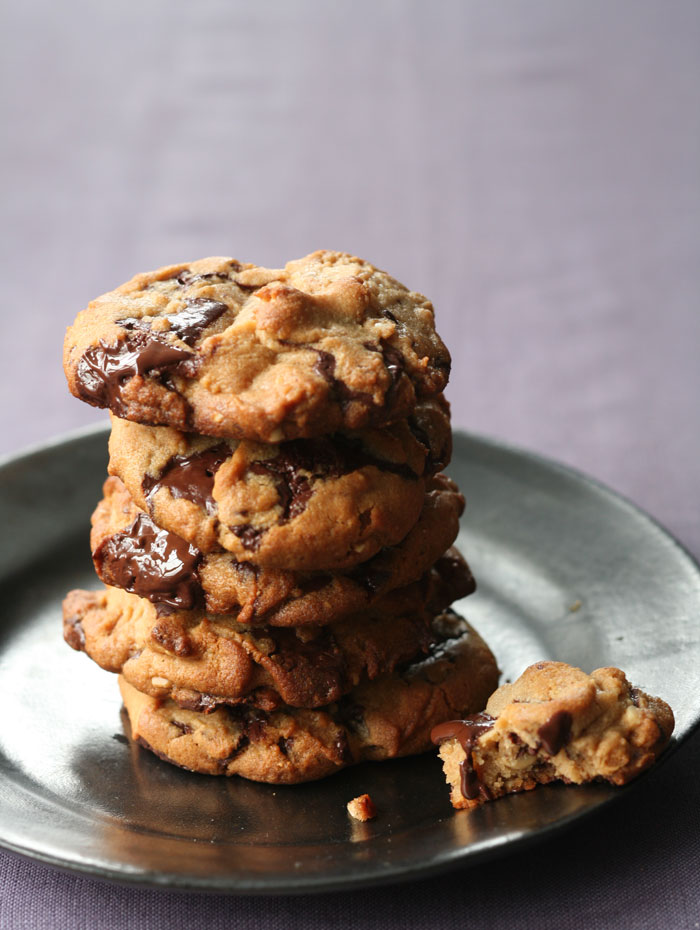 "Who doesn't love a choc peanut combo?" asks Curtis Stone. His peanut butter biscuits with choc chunks are deliciously indulgent and always worthy of love. Serve these for morning or afternoon tea with a caffeine fix of choice and wait for the magic to happen!
Happy Valentine's Day to all the lovers out there… click here for more chocolate fantasies to spoil your loved one.