By David Ellis, from vintnews.
It's little wonder that John Riddoch was dubbed 'the Squire of Penola' by neighbours of his vast estate at Coonawarra back in the late nineteenth century - the property covered an amazing 700 square kilometres, and from the early 1880s had been supporting as many as 160,000 sheep.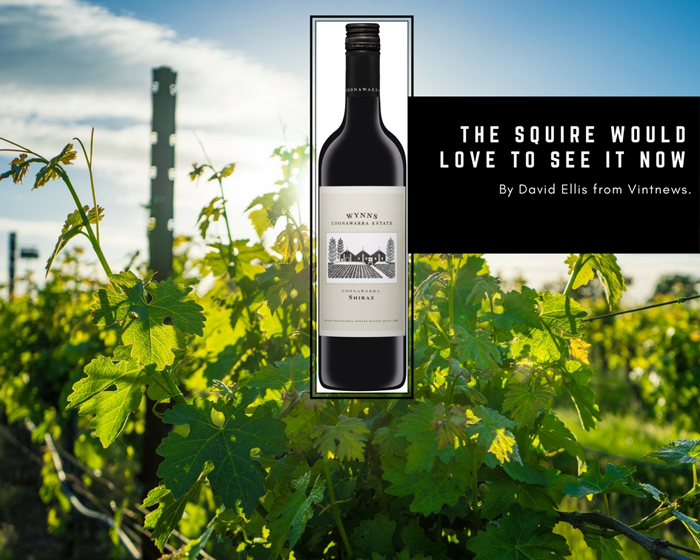 But, in the early 1890s 'the Squire' decided it was time to down-size, and so carved it up into smaller blocks which he sold off to new settlers, while also planting 52ha of vineyards for himself on part of what he had kept.
After his death in 1901 those 52ha somewhat languished, until Melbourne wine merchants Samuel and David Wynn became impressed with the richness and intensity of wines still coming off the old property. So impressed, in fact, that they bought the place in 1951, renaming it Wynns Coonawarra Estate.
Just a year later they released a 1952 Shiraz under the estate's name, and a now-released 2014 Wynns Coonawarra Estate Shiraz furthers the reputation of this premium Coonawarra Shiraz under the label.
Medium-bodied with lovely flavours of red and black fruits, forest floor brambles and a cool spiciness, this 2014 is fresh, lively and rich, and has a beautifully lingering finish. At $25 it's a particularly nice choice with barbequed lamb burgers.
One to note: increasing numbers of growers in Tasmania are reporting great results from trial plantings of Syrah, with buyers who've a passion for cool-climate wines realising just how good the wines from these vines are.
Amongst one of these successes is Riversdale Estate with its 2016 Syrah off vines planted almost a decade ago at Cambridge, in southern Tassie's renowned Coal River Valley. With fruit for 2016 being intensely flavoured, together with bonus natural acidity and fine tannins, it's all made for a really rewarding drop.
Spicy and savoury and with a touch of oak, the marvellous length of flavour will make for a great match with something a bit out of the ordinary like rare pan-seared venison with rosemary and dried cherries. Pay $36 at cellar door, online at info@riversdaleestate.com.au or by phone on 03 6248 5555; freight is extra.