By Leigh O'Connor.
"I hope readers are energised and motivated to pack their swag and head out to where you can't see the air, but you sure can see the stars." – Colin Whelan.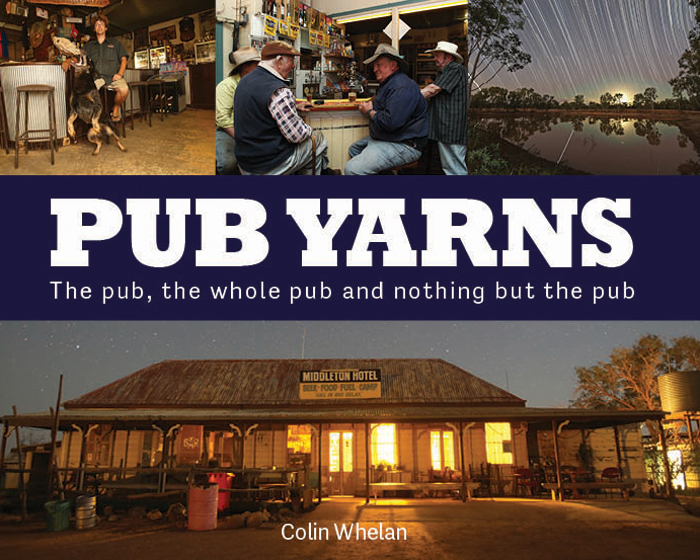 Like Britain, this Land Down Under has a proud pub heritage that transcends generations and leads to stories steeped in folklore. Pubs are about the community surrounding them and the people who drink there – all of whom have a yarn to tell.
In this hardback book 'Pub Yarns – The Pub, the Whole Pub and Nothing but the Pub,' author and photographer Colin Whelan travels Australia on his motorbike, visiting these disappearing icons of the outback and sharing tales of the characters, pioneering history and drinking culture he discovers along the way.
For four decades, six o'clock closing wrought havoc on Australia's drinking habits, the mad rush to buy a last drink before the bell was evident everywhere, as pubs did 90% of their turnover in that frantic 60 minutes before closing.
For this period of time, the pub was just the pub – but no longer. Increasingly pubs are returning to the epicentre of towns and villages, troughs that once rimmed the bar have all gone and been replaced by play areas for kids and comfortable lounges for the elderly.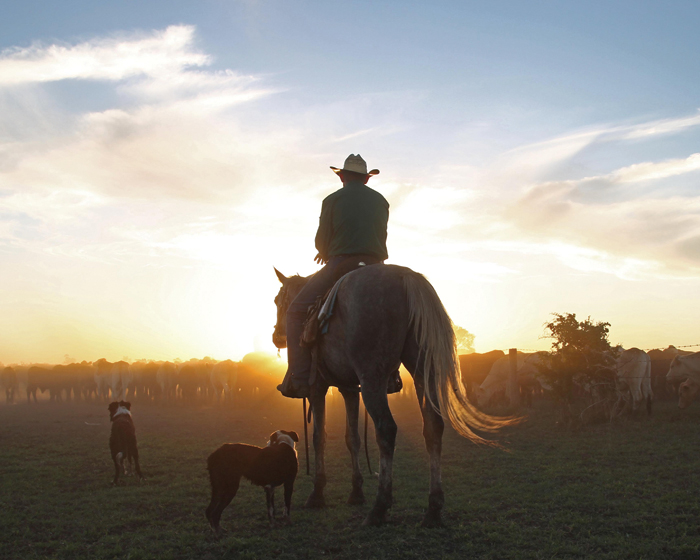 Bobby, drover, Goondiwindi, Queensland where Colin spent a month with them.
In 2012, Colin was asked to write a 'Pub of the Month' story for a motorcycle magazine and he jumped at the opportunity as it combined two things important in his life. Four years later the idea for this book was born, chronicling his travels to some of the most memorable and richest pubs in the country.
"I want this book to make readers inquisitive and restless. I want it to motivate people to get out and head to a pub, not necessarily any of those mentioned within, but any pub with character.
"Just as every person in every pub has a story, so too does every pub. But you won't learn its story by visiting, you need to immerse and immersion can only be done without a clock on the wall," he says.
Split into three parts, the book tells 50 stories of outback and bush establishments – some extraordinary, but all memorable. Colin adds a rider that he can't vouch for the absolute truth of any of the direct quotes, only that there were told to him.
"Pub claims about past exploits are intended to be entertaining and if there's a grain of truth, then so much the better, but exaggeration, distortion and pure imagination are far more essential," he explains.
Take Mary for example, at 92 reputedly Australia's oldest publican, living in a town called Barrigun in New South Wales, whose population runs at just four. Arriving at Tattersalls Hotel on a Saturday, Colin is greeted by a decent crowd and Mary's son and daughter-in-law who are manning the taps.
Mary herself has put her feet up with dog Gidgee at her side and as Colin approaches, she tells him he's wasting his time cause she 'is old and boring.' Seven hours of tape and 400 minutes of anecdotes later, he realises there might be something about the outback that some people get, but as everyone who meets her knows, there's definitely 'Something about Mary.'
In part two of Col's odyssey, he undertakes a right royal pub crawl from the mainland's most Southerly to Northerly points on his Yamaha Super Ten, dropping in on some of Australia's almost 200 hotels with the name 'Royal.'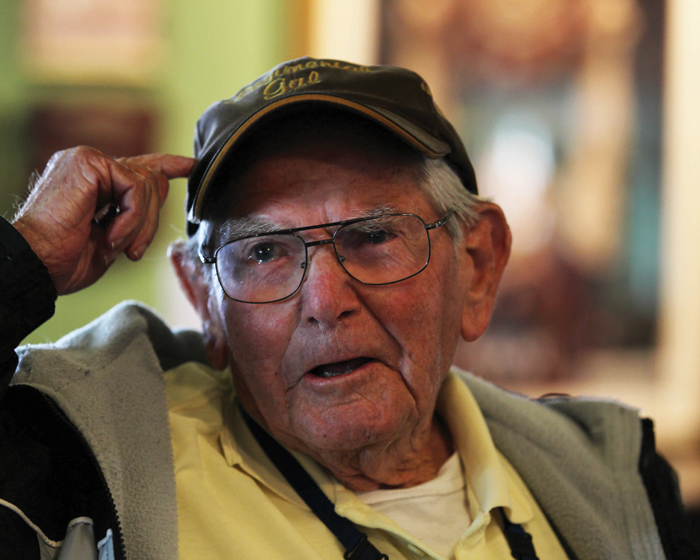 Russell Hilton, Stockman Hotel (ex Royal) Texas, Queensland.
That's when he runs into Russell, an 89-year-old jockey sized bloke who frequents the Stockman Hotel in Texas, Queensland. Not a Royal name, right? But it used to be The Royal until Lee Kernaghan wrote a song about the town, lauding it as 'the place to get a beer, a feed and a fight.'
When new owners took over the first thing they did was set about changing this blood sport image by getting rid of the name, but it didn't stop Russell or any other Texan from frequenting their local watering hole.
The youngest of 10 boys in a family of 17 kids (that survived), Russell decided in 1939 school wasn't for him and started trapping rabbits. The aim was to catch 120 a day as his mother needed the five bob he got for the carcasses, to put food on the table.
Sharing a lifetime of trials and tribulations had both men in tears and three months later, when the publican called to say Russell had passed away, Colin realised his tapes of their yarn may well be the last recordings of an extraordinary struggle of outback life.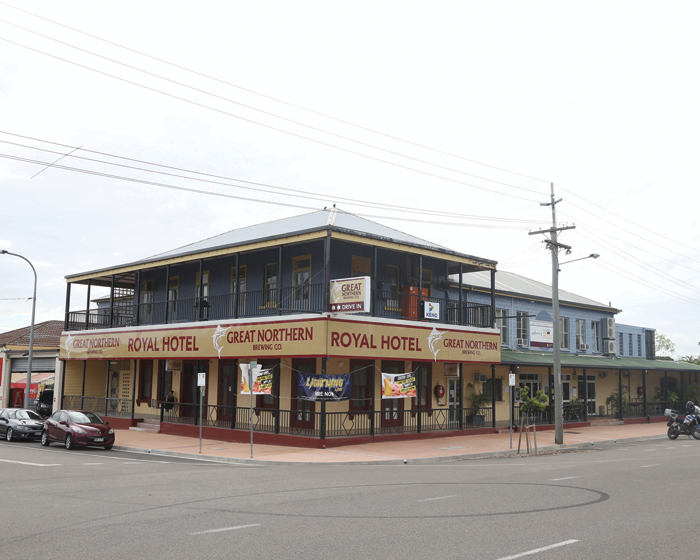 Royal Hotel Townsville, Queensland.
In 1893, after a polo match between a Sydney team and some Snowy Mountains locals, everyone went back to the Prince of Wales Hotel in Cooma. One of the players that day was Banjo Paterson and at the pub, he was asked to recite his poem 'The Man from Snowy River,' which had been published the year before.
Instead, he told a new jingle he had just finished 'The Geebung Polo Club' and the act of reciting poetry and singing songs in the pub became a normal occurrence.
The first performance of 'Waltzing Matilda' was in a pub, as was the first theatre in Australia. Pubs were the places drovers, farm hands, bullockies and itinerants would sing bawdy songs and dirty ditties, so it makes sense Colin's third part of the journey is to tour those hotels where this right of expression is still evident.
While Colin's written words leap off the pages of this book, telling story after story of daily life, his photographs are intrinsic to the adventure he undertakes. Stunning outback images and portraits of local identities are interspersed between each pub tale, making this a book that will not rest on the coffee table but entertain all who pick it up.
Images from Pub Yarns by Colin Whelan, published by New Holland Publishers RRP $29.99, out now.