It is hard to find someone who doesn't enjoy pizza, however not everyone can execute the perfect pizza, with many being overcooked, over topped and underwhelming. Authentic Italian cooking calls for only the freshest ingredients to be used as a starting point, whilst the ideal ratio of crunchiness and chewiness in the dough can be achieved by following a tried and tested recipe; finally, as a general rule in regards to toppings, Italians say that less is more.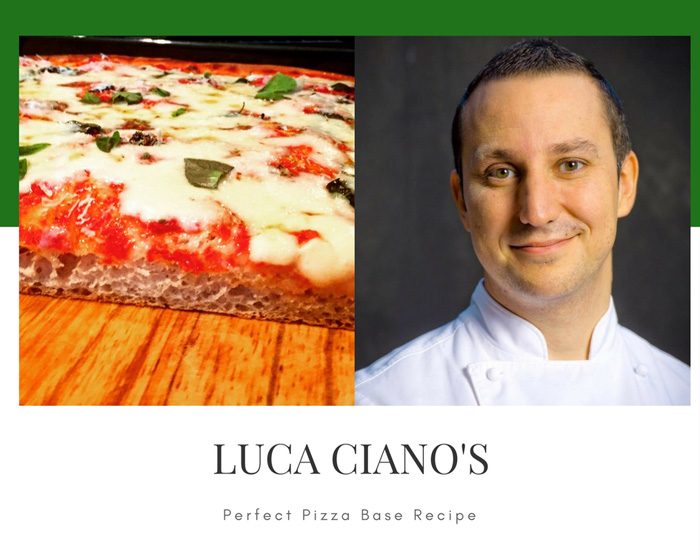 We have searched high and low for the perfect pizza base recipe and with the help from award-winning Chef, restaurant consultant, author and culinary teacher, Luca Ciano, we have found one that every home Chef needs to know, to say the yeast!
Luca was born and raised in Milan and has worked in some of the world's top restaurants including Michelin-starred and sought after restaurant, il Luogo di Aimo e Nadia. He has lived and breathed Italian cuisine his entire life and has shared with us a little piece of this wisdom with his beloved family pizza recipe, which he says is served at his table religiously every Sunday.
"It's quick and simple to prepare, plus it pleases everyone around the table, from little ones to adults," says Luca.
This recipe creates the perfect ratio with a light kind of pizza and a deep crunchy base that you can top with anything you wish. Luca can't go past a simple Margherita, but says he will often add Prosciutto di Parma to it also.
Luca has recently lived out another one of his dreams, creating his own line of Italian products including the flavoursome fresh basil sugo sauce he uses to top his pizzas. He has also released a premium extra virgin olive oil which is ideal for drizzling over pizzas, salads or adding to any pasta dish. They are available online here.