By David Ellis from Vintnews.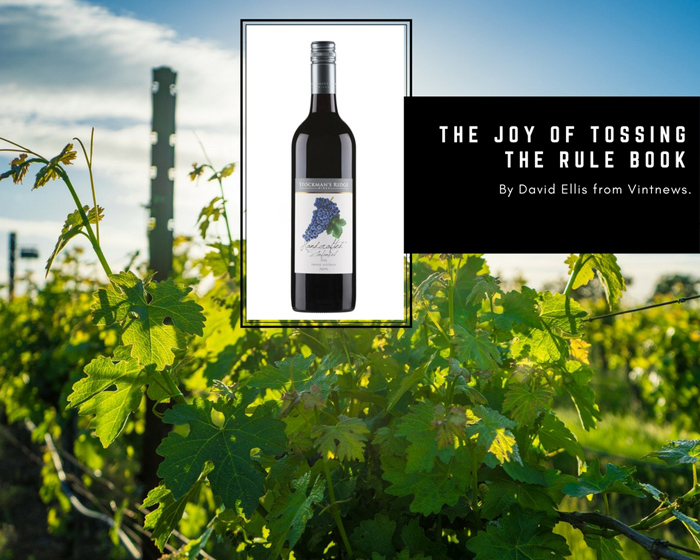 Boutique Stockman's Ridge Wines in the high, cool-climate of Central Western NSW has released a lovely Zinfandel under its Handcrafted label, a select range of wines that owner Jonathon Hambrook calls "the guilty pleasure of throwing out the rule book, to play around and experiment with flavours, techniques and varieties."
This play has resulted in this 2015 Zinfandel being, as he adds, "a wine that's exactly as it should be, one that sings the story of the vintage and terroir, and just how we feel about it."
That's certainly confident appraisal of this exciting drop, which is rich and dark in colour (almost mahogany in fact), and whose sweet and spicy nose of cherry pie and Christmas cake is followed through beautifully with a berry/liquorice palate.
Available at select restaurants and through the cellar door where it's priced at $30, this is a great match with a whole diversity of dining options from barbequed lamb loin chops to roast turkey, pork or veal, and even meaty pizzas.
For more details hop onto www.stockmansridge.com.au; the cellar door is open Mondays to Thursdays.
One to note: for those who love a good Semillon Sauvignon Blanc – and who doesn't? – another drop from inland NSW is Apple Tree Flat's 2016 that's a wonderful blend of Semillon from Mudgee, and Sauvignon Blanc from the higher and colder parts of that Orange region.
One of Apple Tree Flat's most-consistent best sellers in warmer weather, is a great match with lighter style dining and, as winemaker Peter Logan says, "on its own on a hot day is as refreshing as an icy cold beer" (to which we readily attest).
With grassy and tropical Sauvignon Blanc flavours coupled with the lemony and lanolin flavours of the Semillon, this is a particularly great-value match at just $13 to enjoy with freshly shucked oysters or fish and chips.