Bringing the Bhangra to your BBQ, The Spice Tailor's new Fast Paste range doesn't disappoint.
True to The Spice Tailor's easy three step formula, the new Fast Paste range (classic or creamy tandoori), provide a simple and quick alternative to a marinade; so that you can pack your Summer with flavour, without the fuss. Pairing a fast marinade, tandoori seasoning and a chutni to serve with the finished dish, BBQ-ing will never be a hassle again.
Perfect for BBQ-ing, roasting and grilling, simply cover any protein or vegetable in the Fast Paste and get cooking – no need to leave it for hours on end while the flavours develop. Once cooked, sprinkle the dish with the speedy seasoning, which can be tailored to individual palates, and serve with the paired chutni.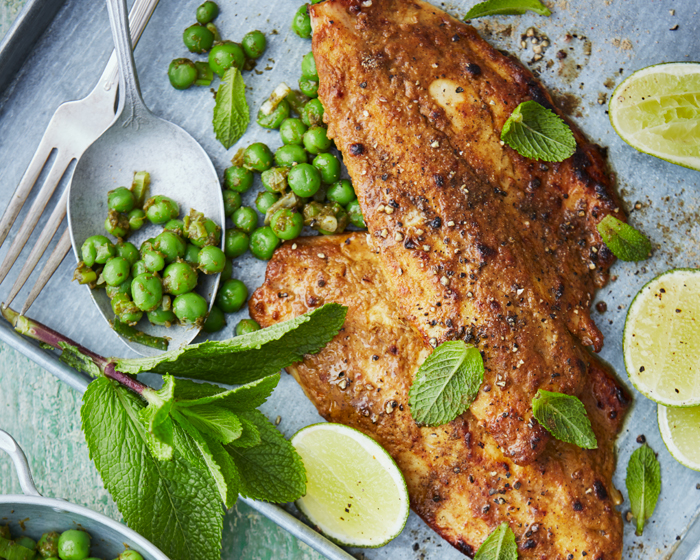 Tandoori Sea Bream (recipe below).
Anjum Anand, founder of The Spice Tailor and world-renowned TV Chef and cookery writer says she wants to make it easy for people to incorporate more Indian meals at home.
"There are so many options for people looking to create their own Indian meals at home. It feels to me that there has been a gap in the market for a long time to show people how they can introduce authentic Indian tastes and flavours to dishes beyond just curries," she says.
I have two recipes using both Fast Pastes to share with you, so don't just take my word for it, try it at home yourself:
Tandoori Sea Bream with Minted Peas (using the Creamy Tandoori Fast Paste).
Tandoori Mushroom with a Fig, Goats Cheese and Spinach Salad (using the Classic Tandoori Fast Paste).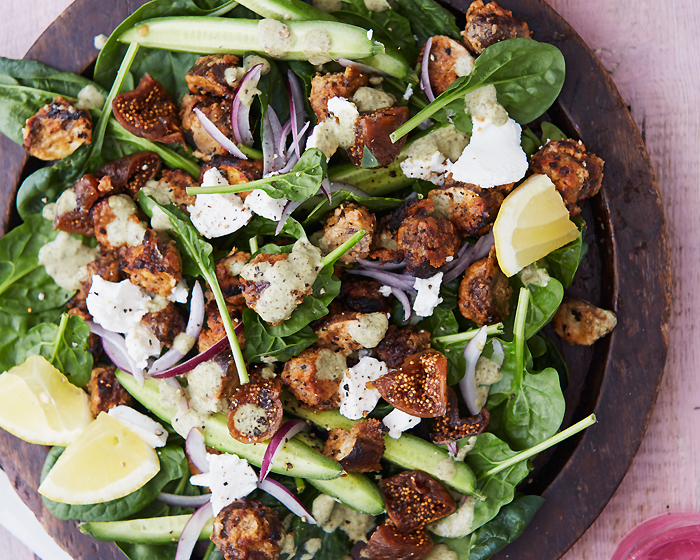 *The Fast Paste range is available exclusively in Woolworths, with an RRP of $4.79. For more information, visit: www.thespicetailor.com.au.