Brewing coffee in cold water reduces its acidity by up to 70%, resulting in a smooth, rich and non-bitter cold brew coffee concentrate.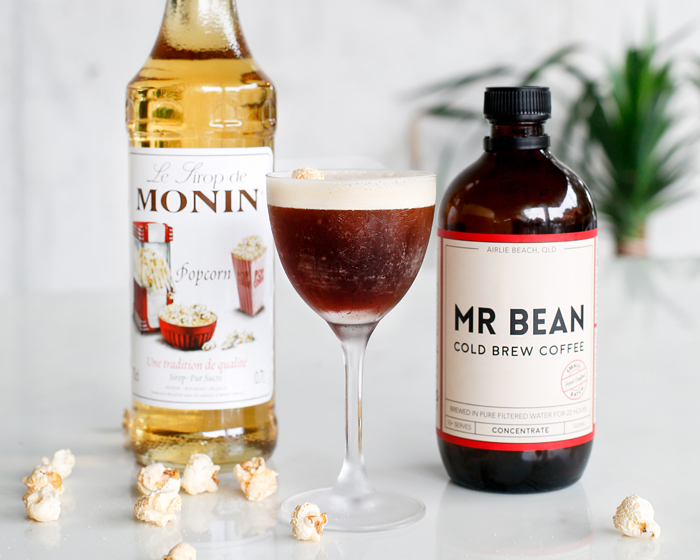 Born and raised in Airlie Beach, every batch of Mr Bean Cold Brew Coffee is brewed in chilled triple-filtered water and steeped for more than 20 hours, extracting the rich, naturally sweet flavour profile of the beans.
You can be as creative as you like with your bottle of Mr Bean, from fun ice coffee beverages, espresso Martinis, smoothies, affogatos, cocktails, pre-workout shots, baking and much more…
Lower acidity levels are not only tastier but great on your digestive system and teeth, which is guaranteed to impress those with caffeine addictions.
The 500 ml bottles have a three-month shelf life unopened and refrigerated, while once opened you have up to four weeks to enjoy your drink of choice using the cold brew concentrate. There are 10-20 shots in each preservative, dairy and gluten-free bottle and Mr Bean can be delivered Australia-wide, free of charge.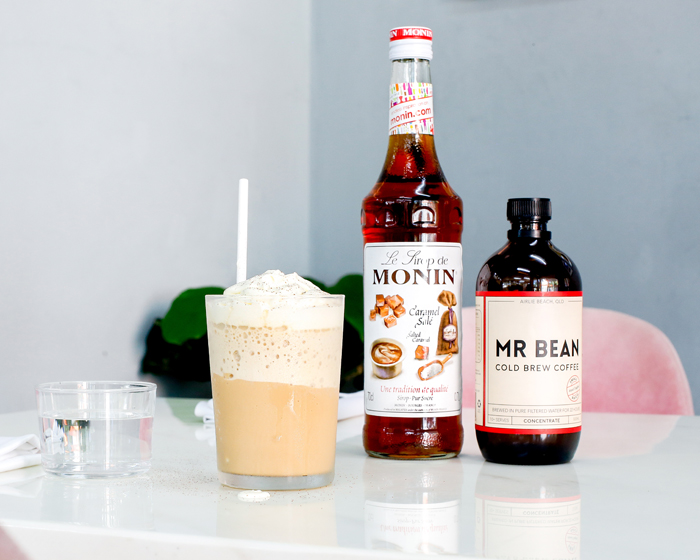 Customers are kept inspired with daily recipes posted on Mr Bean's social media, like cold brew popsicles with almond milk, cold brew and peanut butter slice and the two drink recipes shared with AGFG, which are made using Monin syrup flavourings.
This international company is a family business that has been making flavoured syrups for more than 100 years and has grown from a small regional producer in France to being found in 150 countries across the globe, including Australia.
An ideal Friday after-work cocktail, this recipe for a buttered popcorn espresso Martini combines Mr Bean with Monin popcorn syrup, good quality Vodka and a garnish of popcorn kernels, to create the ultimate TGIF drink.
While for those wishing to skip the alcohol, try this salted caramel frappe made from Mr Bean, full cream milk and Monin salted caramel syrup – ideal for a hot Summer's day when temperatures rise and chilling out is the only way to go.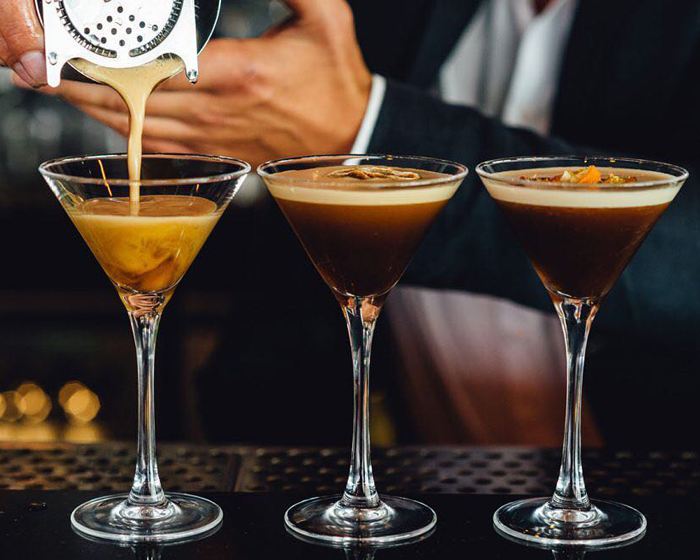 We at AGFG love our Fridays, so it seemed appropriate to road test the Espresso Martini, read on to see what our tasting experience was like.
Hannah: "I am not a fan of crema, so I loved this in a Martini. It was light and refreshing rather than your typical espresso Martinis, which can be a bit rich on a night out. I would love to see a variation of coffee bean offerings to get an array of flavour profiles from product to product."
Jeremy: "I think it's time for another one!"
Kerrie: "Absolutely scrumptious!"
Niaomi: "Perfect breakfast… I could easily replace my beetroot, raspberry and banana smoothie with this. Actually, the cold brew would be perfect for in a smoothie!"