Thursday 12 to Sunday 15 March 2015, Centennial Parklands.
Sydney foodies are in for a treat this weekend with Taste of Sydney set to inspire and delight for another year.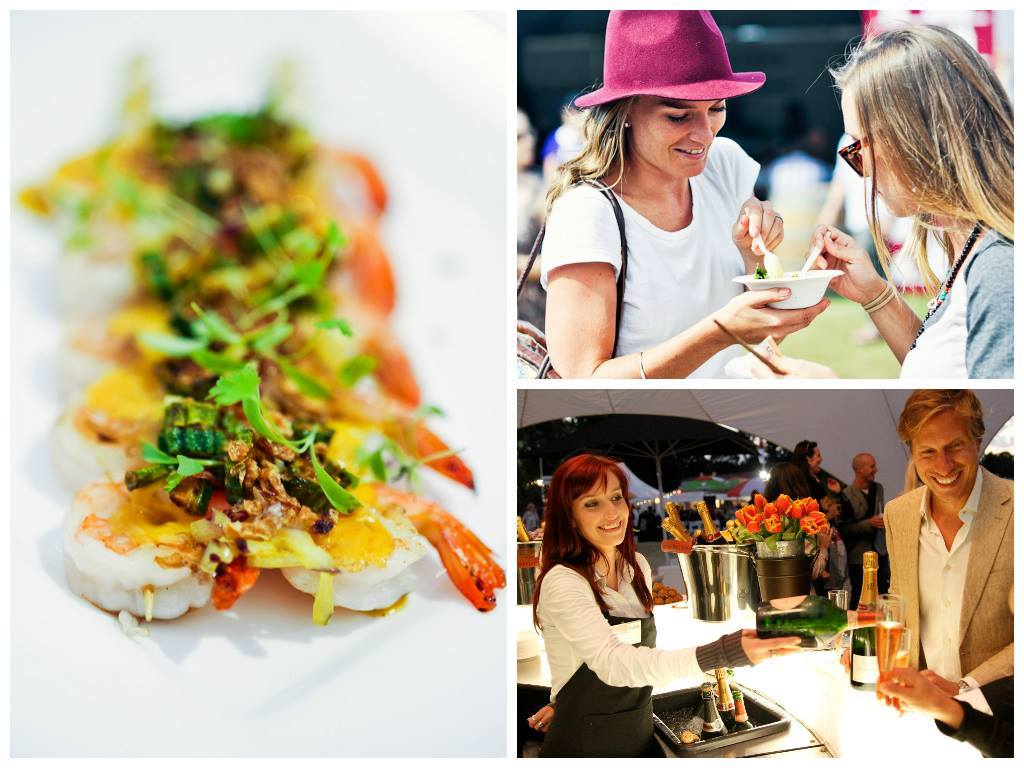 The luscious green lawns of Centennial Park will once again be filled with tents, pop-up bars and entertainment as Sydney's hottest restaurants showcase over 70 signature dishes. From the Cape Grim hanger steak kebab from dynamic Surry Hills newcomer Bang to the barbequed porchetta with chilli, fennel, silverbeet and truffle pecorino from Argentinean meat masters Porteño, there's sure to be a dish to suit every taste and appetite. See how many dishes you can sample throughout the day!
After you've tasted your way through as many dishes as possible, be sure to check out the following festival highlights:
1. Learn to be a kitchen pro: Be inspired by Electrolux Taste Theatre's cooking demonstrations, hosted by food, travel and lifestyle writer Kate Gibbs. Discover the secret behind Colin Fassnidge's nose to tail approach to carving a whole pig and learn how to make Massimo Mele's barbequed West Australian octopus.
2. Embracedestination dining: Can't escape Sydney for a weekend? Let regional stars Biota Dining (Bowral) and Jonah's (Whale Beach) come to you on Saturday 14 March. Find out why Biota Dining is one of Australia's most awarded regional restaurants by sampling their well-loved organic chook with creamed corn and sprouted grains, before finishing with Jonah's famous milk chocolate and rosemary ganache with sweet corn custard dessert.
3. Try something new: Keep an eye out for the talented trio of Chef Tom Haplin, sommelier James Audas (formerly of Noma) and Sydney hospo gun Jessica Martin, the brains behind Sydney's coolest pop-up Out-boned. They will be serving a dish called 'sprats and scraps', a whimsical play on the classic Aussie fish and chips.
4. Discover exciting European food and wine pairings: Know your Tempranillos to your Albariños by partaking in Celebrity Cruise's A Taste of Europe masterclasses. The masterclasses will be held during each Taste of Sydney session, delving into the delicacies of Italy, Spain, France and Greece.
Tickets start at $25 when purchased online, or $30 at the door. For more information, visit www.tasteofsydney.com.au