By Leigh O'Connor.
Prepare for a seven-day celebration of all things cocktail! From April 17-23, we are shining the spotlight on bars and mixologists around the country as we say cheers to Cocktail Week.
Considered the Father of Mixology, American Jerry Thomas wasn't the first barkeep in America, but he was the first to write about it. In 1862, he published 'The Bon Vivant's Companion' also known as 'The Bar-tenders Guide' – in it, he laid down the principles for mixing drinks and listed his own recipes.
This book included the first recipes for the Tom Collins and Martini – along with Thomas's signature drink the Blue Blazer, which involved lighting whiskey and tossing it back and forth between two mixing glasses.
His bar guide is still in print to this day! In honour of all mixologists out there, here are six of our top picks to celebrate with a cocktail:
Be transported to a sophisticated speakeasy-style New York bar at new kid on the Braddon block,
Alcove
on Lonsdale Street. Stop into this trendy bar and eatery, where circular leather banquettes, marble tables and wire mesh pendent lighting set the mood for a cheeky cocktail; or join friends for a full pairing of cocktails and canapés and experience flavours to tantalise all taste buds.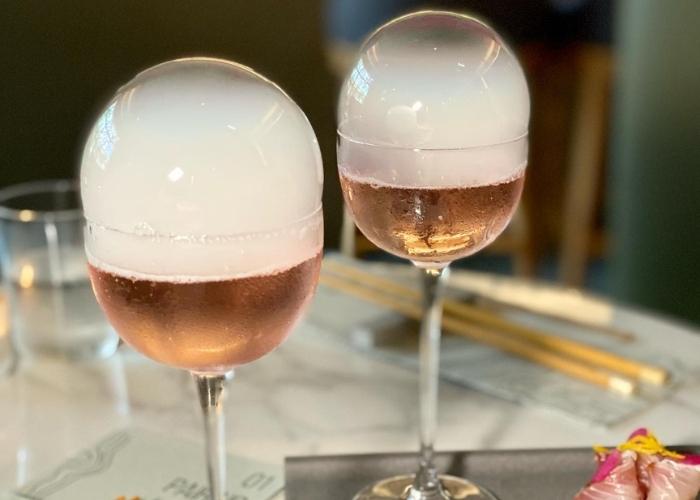 Creative cocktail and canapé choices await at Alcove in Canberra.
Perhaps team a Shiso cocktail of yuzu, champagne and aromatic fog, with a plate of smoked cured trevally sashimi, guava and orange ponzu; there are also limited-edition cocktail offerings such as the Bittersweet Symphony, with burn butter rye whisky, bitters and bitter orange.
Camberwell locals drop by the new
Running Postman Wine Bar
on Camberwell Road for all things wine, along with cocktails and share-style fine food. A modern architectural fit-out of timber, steel-framed archway and blue-tiled bar makes for ideal surroundings to enjoy a glass of wine and bite to eat with friends.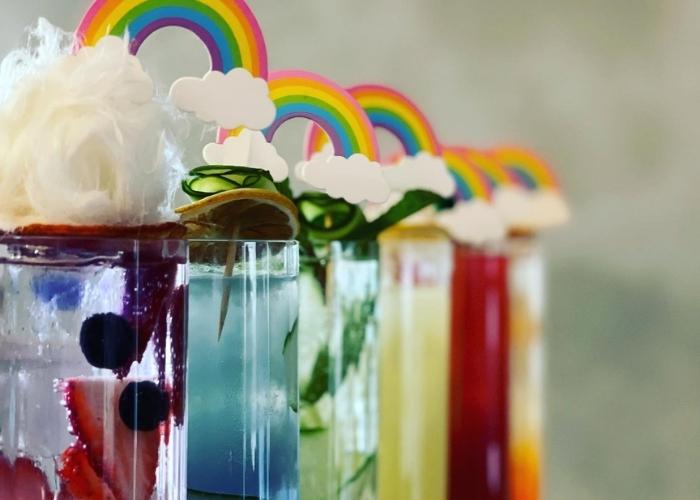 Wine, cocktails and share-style food are on offer at Running Postman in Camberwell.
Chill out and admire the ever-popular wine wall with more than 500 labels to choose from, or indulge in a signature Dancing in the Moonlight cocktail – cucumber and mint-infused gin, lemon juice and a dash of crème de violettes.
Nestled within Napoleone Family Orchards on St Huberts Road in Coldstream,
Napoleone Orchard Bar
is the newest addition to a wide range of artisanal venues in Victoria's Yarra Valley. Located in the Pink Lady orchard, this stylish and sustainable shipping container bar has been crafted by a local maker to provide the ideal spot to taste housemade ciders, imports from France and a selection of Australian ciders.
Perhaps a specially created cocktail is the start of your garden party, as you sip a classic Apple Blossom concoction – fresh and clean with floral notes, apples straight out of the orchard. Kinkiz Calvados Blanche, Massenez Pomme Verte, lemon and The Bitter Truth Blossom bitters.
Relax and unwind with a whisky in hand at hidden gem
Whisky Lounge Mudgeeraba
on Railway Street. This family-owned and operated Gold Coast bar offers a wide range of whisky experiences that will take you around the globe with more than 160 drops on offer, from Scotland, Japan and Ireland to name just three.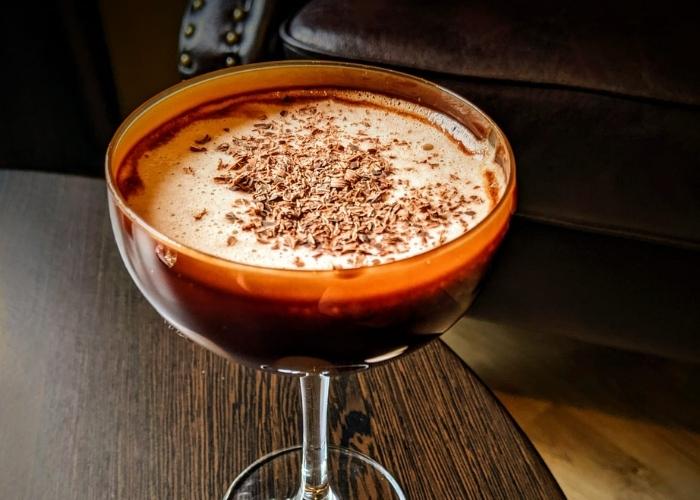 Chocolate Martinis just $15 for Cocktail Week at the Whisky Lounge in Mudgeeraba.
Settle into a small, intimate and cosy lounge area where live music, trivia nights and masterclasses all attract both locals and visitors through the doors; for Cocktail Week the lounge's awesome Chocolate Martini is just $15…you're welcome!
Find Melbourne's most romantic hidden watering hole at
Life's Too Short
back vintage wine bar on Victoria Parade. Tucked away in the old bluestone cellars of the original Victoria Brewery, this petite luxe wine bar specialises in back vintage drops, paired with Australian artisan produce, fine beers, ciders and bespoke cocktails.
Pop on in and celebrate Cocktail Week with two delicious $12 cocktails - the delightfully Summery Apricot Bellini, or Melbourne's best Espresso Martini, but only if you ask nicely!
Whoever said nights were for sleep has never visited
The Establishment Bar
on Macquarie Street in Dubbo. This intimate, small bar hidden down the alley beside the Old Dubbo Gaol, recaptures the spirit of the speakeasies of the 1930s; expect cocktails, drams and good times along with bar nibbles and live entertainment.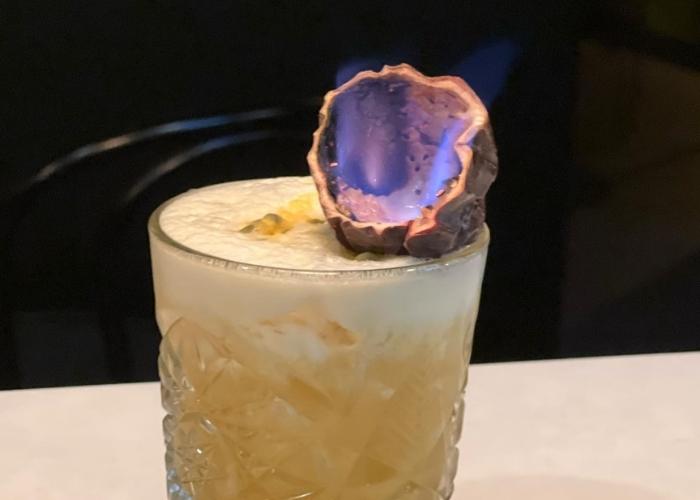 The cocktails are on fire at The Establishment Bar in Dubbo!
Sure to be a Wintery crowd favourite, be sure to try spiced rum with housemade cinnamon syrup, mixed with pineapple and passionfruit juice, topped with a touch of Absinthe and set on fire!
Just remember…I'd rather be someone's shot of whisky than everyone's cup of tea. For more bars to celebrate cocktail week, click
here
.