Cheer Up. Slow Down. Chill Out. Six little words painted on Byron Bay's welcome sign that automatically makes you drop your shoulders, let out a sigh of relief and turn your body clock off. You are now on the Bay time. Byron Bay is spectacular year round and will never fail to recharge your batteries. Its laid back persona allows you to unwind and de-stress, whilst still offering plenty to do and see. Whether it's for a long weekend, an overnight stay or if you're just passing through, these top five things to do and see are the perfect way to taste the best of what magic Byron Bay has to offer.
The Farm Byron Bay:
Set on lush, rolling green paddocks, The Farm Byron Bay is an establishment with a philosophy and goal set out by many, yet achieved by few. The Farms sole focus is to grow, feed and educate and they have hit the mark with people travelling from all over to experience what they have on offer. This is an ethically run 80 acres of permaculture based farm land offering a distinct point of difference for their customers. Three Blue Ducks, is the resident restaurant. A warm and rustic style set up with both indoor and outdoor seating. Serving a menu predominately dictated by what is in season and being grown by their farmers. You are invited to stroll through the farm and visit the local animals including the heritage-breed pigs, Scottish highland cattle and free range chickens. The produce store enables you to purchase straight from the farmers offering 100% spray and chemical free fruit and vegetables along with gourmet pantry items. For those who enjoy the sweeter things in life, The Bread Social have you covered. They are an onsite, Artisan bake house creating crunchy organic sourdoughs and exquisite, melt-in-your-mouth pastries. The Farm is also host to like-minded businesses such as Milkwood, an organisation offering permaculture education and courses and boutique florist, Flowers at the Farm, making sure you leave with a spring in your step and a sunflower in your hand.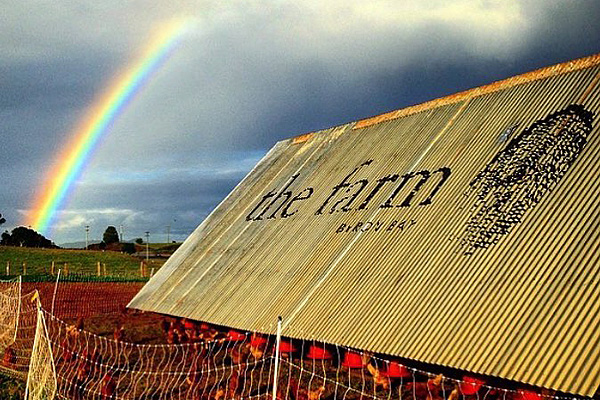 The Farm Byron Bay from their Facebook page.
Stone and Wood Brewery:
Established in 2008, Stone and Wood is a boutique brewing company with one vision in mind, get back to basics, keep it simple and appreciate the natural beauty of your surroundings. The epitome of what Byron Bay is all about. The brewing company has three signature ales including the Pacific Ale, Green Coast and the Jasper Ale along with regular signature limited releases. All of their beers are brewed with no additives and no preservatives. The brewery is open seven days a week and runs regular tours and tastings. Alternatively, there is a cellar door which is available to the public to drop by and purchase some local brews. This is the perfect way to kick off a Saturday afternoon with a group of friends.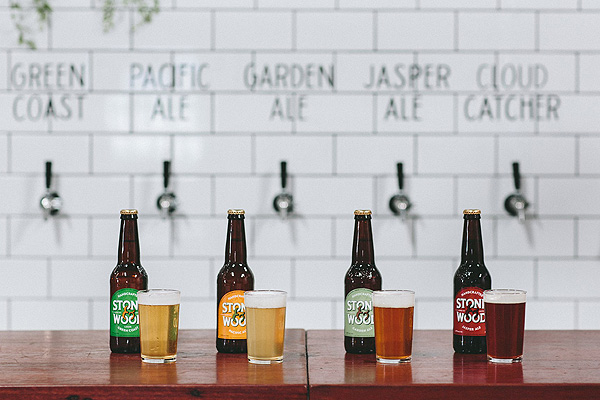 Stone and Wood from their Facebook page.
Cape Byron Lighthouse:
Ask any local their opinion of the most iconic place in Byron Bay and they will more than likely say Cape Byron Lighthouse. The whole town seems to revolve around this pinnacle of light, being able to spot its glow from almost anywhere within Byron. Whether you join the joggers who take on the steady climb up the hill or enjoy the picturesque view from the comfort of your car, you will be blown away by the sparkling blue Pacific Ocean, the endless green hills and jiggered horizon of the Byron Bay Hinterland and if you are lucky, a whale travelling past.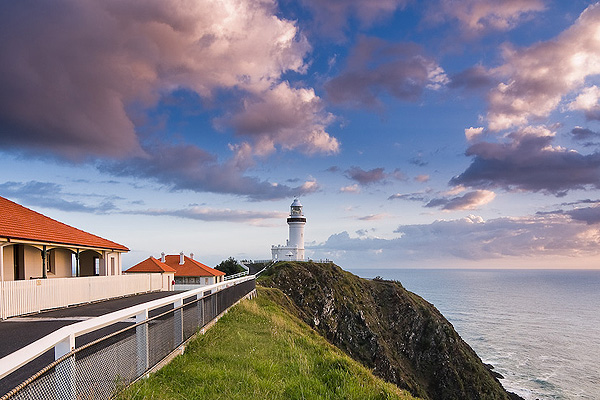 Byron Bay Lighthouse from their Facebook page.
Crystal Castle and Shambhala Gardens:
Given the Sanskrit name Shambhala, meaning peace, tranquillity and happiness, the Crystal Castle will leave you feeling nothing less than what its name signifies. Set in the Byron Bay hinterland it is a world within its own. As you enter through the front gates you are taken into a harmonious space filled with colour and life. The perfectly landscaped botanical gardens are filled with sub-tropical plant life and some of the world's largest crystals. The gardens invite you to walk their five acre manicured track winding through the grounds which leads you to Australia's largest stone blessing Buddha, perched regally above a pond abundant with water lilies in flower. A maze labyrinth walk also clears the mind whilst working up an appetite to dine at the charming Lotus Café for a tasty lunch made with home grown produce and unspoilt views of Byron Bay. There are daily activities, yoga classes, workshops and experiences consistently on offer also. It is hard to leave empty handed from the crystal shop with divine jewellery, rare crystal pieces, semi-precious stones and home wares all available for purchase.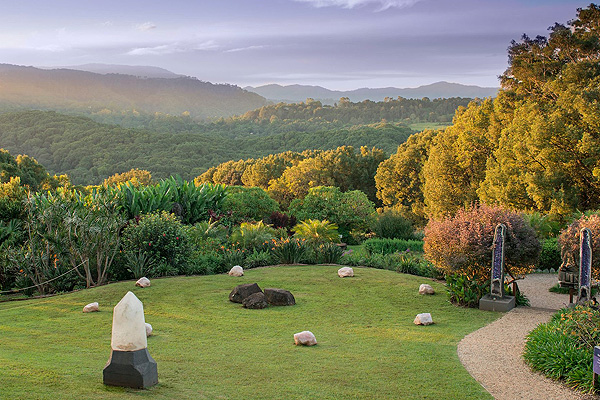 The Crystal Castle and Shambhala Garden from their Facebook page.
Beaches / Surfing:
Australia is known for its beaches. Byron Bay is known for some of Australia's best beaches. Byron Bay hosts a plethora of different beaches suitable for everyone. If you are a surfing enthusiasts, The Pass is the perfect break to paddle into, sheltered by headlands on both sides, The Pass is a gentle wave which is also suitable for beginners. If frolicking in the water and reading a book on the sand is more to your liking, there is no place better than Main Beach. Grab yourself a fresh organic juice from the selection of cafes nearby and roll out your towel. If you are a competent swimmer, a snorkel off Main Beach to shipwreck The Tassie II is a spectacular way to see the locals of Byron who live under water.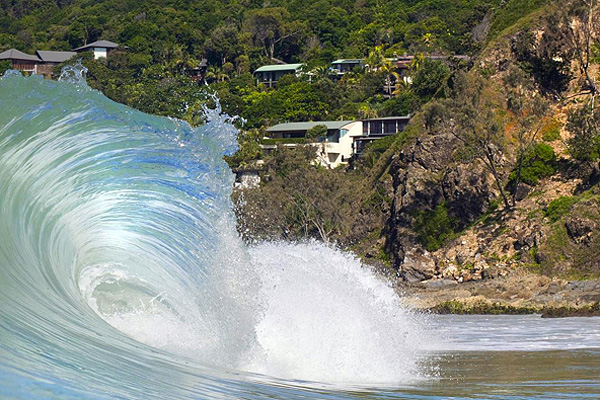 Byron Bay from their Facebook page.
By Freya Ensbey.