By Leigh O'Connor.
Dodgy jumpers with handprints and messages finger painted on have always run in the Sinclair family on Father's Day. For
Sum Yung Guys
co-owner and founder Matt Sinclair, it was pretty cool to finally receive his own.
This year come Sunday, September 6 Matt, Jess and son Spence will be in Adelaide celebrating Father's Day with his wife's large Croatian family, where there's sure to be a huge feast and great catch up.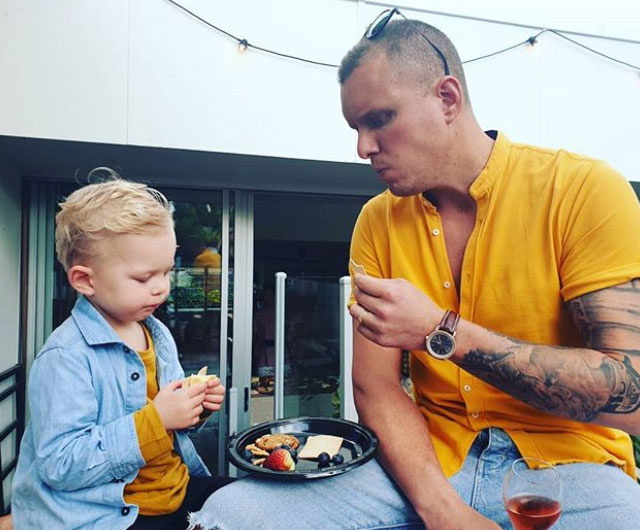 Matt and son Spence enjoy a snack and matching power outfits
With Sum Yung Guys relocating to Noosaville in 2021, Matt has been busy with renovations for the new space, which is a lot bigger with plenty of atmosphere and a beautiful bar area.
"We have always wanted to own our premises, it's been the goal from day one," Matt says of himself and partners Dylan Campbell, Mo Rickard and Jerimiah Jones. "The style of food we produce was the first of its kind in Noosa.
"It's been a very popular cuisine in Melbourne and Sydney for years, it's what we love so we always believed it was going to be a great fit for our town."
Asian share plates and cocktails amid a fun and funky vibe all capture the personalities of the four partners, who met while working at Noosa's
Bistro C
and are now taking their venture to a whole new level.
"We continue to challenge ourselves and keep the fresh ideas flowing, while being mindful of who we are and why we started SYG."
This popular MasterChef runner-up from 2017, still remembers his first Father's Day:
"I didn't look at it as 'my day', I think it just made me look at the whole situation and be grateful I'm able to be a Dad," he says.
When it comes to taco night, it is easy to stick to the same formula and old favourites; Matt shakes things up by bringing some Aussie beef to the party and shows you how to master the art of fall-apart, slow-cooked brisket.
This dish is great for those looking to feed a crew, with any leftover brisket ideal for making delicious stir-frys, stews or sandwiches throughout the week.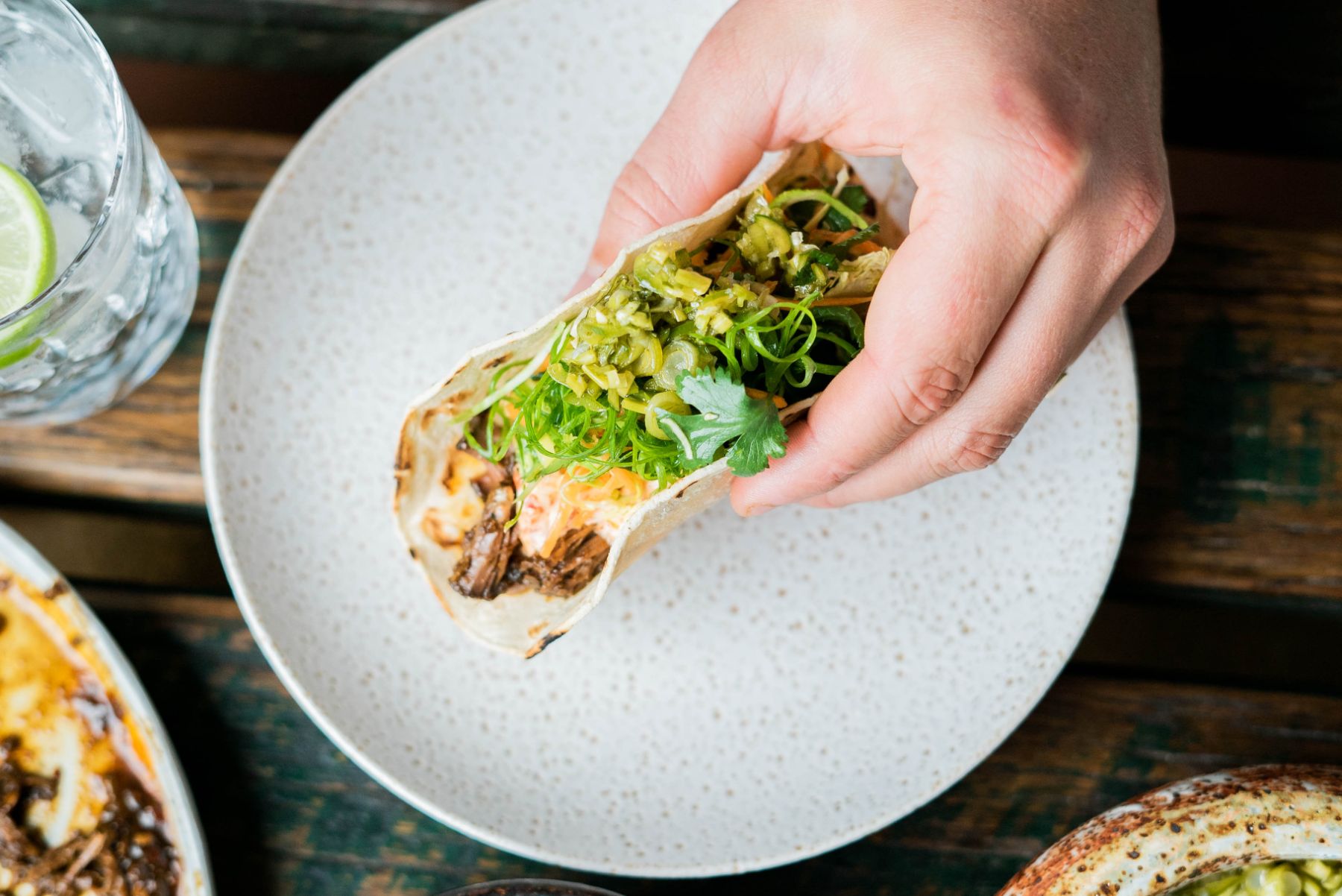 Sensational fall-apart, slow-cooked smoky brisket tacos
"My tacos are great for anyone looking to step up family taco night, or impress mates. The combination of the smoky and sweet brisket with spicy salsa, crunchy slaw and rich red pepper crema is a messy mouthful you can't beat," he says.
So where to from here for this NOT just sum yung guy?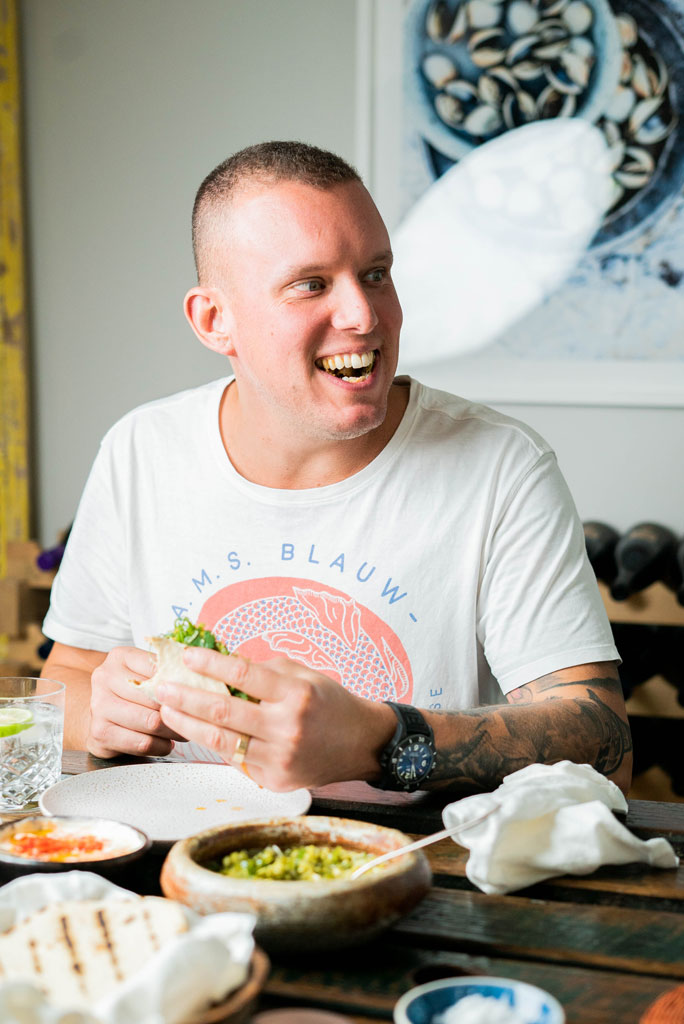 Ideal for Father's Day, Matt enjoys his beef tacos
"In the next five years, I feel like SYG will be ready for another challenge, or expansion. We are always tossing ideas around and brewing something up, what that looks like I don't know."
As well as harvesting some amazing fruit from the orchard he's planted on their farm, Matt hopes there'll also be another one or two little Sinclairs running around!
Recipe and photo credit: Australian Beef.