May 10-13, 2012
Because We Know Foodies Love Fashion
Foodies wine & dine. That's what they do. But they also fraternise cultural events and Sydney Fashion Weekend is one that Sydneysiders – and those willing to travel – won't want to miss. After all, if you're going to dine you have to do so with style. Sydney Fashion Weekend boasts discounts of up to 70% off retail price on over 100 of Australia's leading designers.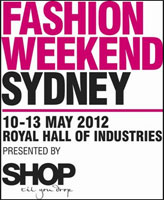 Getting into the spirit of it all, the AGFG put out a poll to designers that will be showcasing their wares during Sydney Fashion Weekend. We asked them to think outside the square - not surprisingly, this wasn't too much of a challenge for these creative thinkers – and suggest some food, wine & apparel matching concepts.
What to Wear to the Wine Bar & Thereafter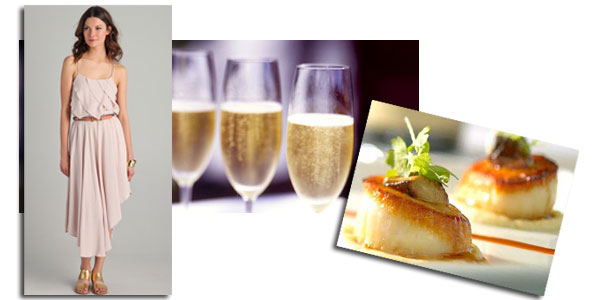 Oscar The Third
Quick to reply to our query, Maddy Kortt from Oscar The Third couldn't resist the op to show off her expert matching skills.
"Sipping bubbly and eating seared scallops with cauliflower puree and basil oil looking fabulous in your Oscar The Third Indiana Scallop dress is the perfect way to spend a night at fashion weekend," maintains Maddy.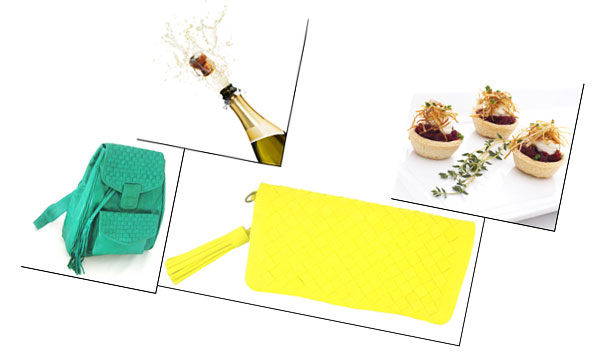 Naomi Levi
"The best way to spend a night at Fashion Weekend is in comfort and style with pieces from Naomi Levi Leather Accessories. Get to know and love our beautiful, on-trend Woven Backpack, which has room for phones, notepads and everything else you could ever possibly need to cover the show," encourages Naomi, straight up for fashion writers.
Full of enthusiasm Naomi Levi continues, "For ladies who are there to enjoy the shows, there's no better way to enjoy the champagne and canapes than with a Tassel Wallet in neon yellow swinging from your wrist - it is bright, on-trend and gives you enough space for lip gloss, a smart phone and 18 card slots."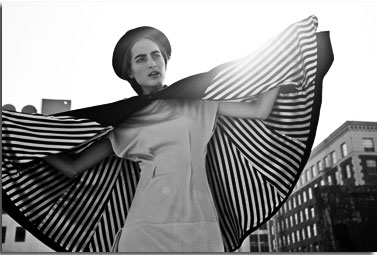 OHARA
"Escape the cold and make an entrance at Fashion Weekend in the OHARA 'Planet' wool cashmere cape and warm up with a glass of red," advises Kash from OHARA, inspiring you to shop BEFORE the big event – you know you want to. But if you don't you'll be forgiven as the deals at Sydney Fashion Weekend will be phenomenal. Enjoy yourself and if you do drink up buttercup don't forget your floral cardi.